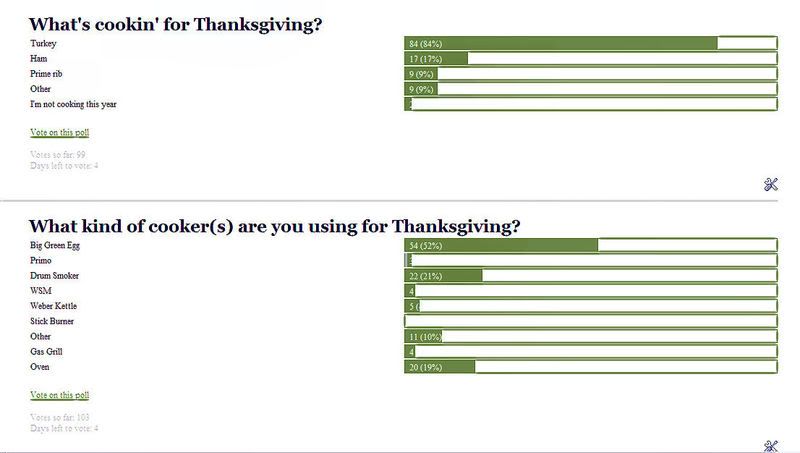 Two days ago I put some new polls up on my site, I wanted to wait for 100 folks to vote so I could get a good sampling. That happened today..... Questions were "What are you cooking" and "What are you cooking on".
The results, according to my visitors, are 84% are cooking turkey, and 52% are cooking on a BGE. Ham came in second and drum smokers tied with ovens.
These will stay up a couple more days then I'll move into more holiday type polls.
Happy Trails
~thirdeye~
Barbecue is not rocket surgery