Since I've only had my large BGE about 10 days and have only cooked about 5 things, we decided to cook the Turkey on Wednesday since it might take longer than expected.
We decided to follow the Mad Max recipe. We cooked it for 6 hours when the temperature indicated it was almost done. We brought it in, divided it into the major parts and refrigerated it for the night. We'll be finishing the cooking in the oven today. By next year, I hope to be more confident. It looks and smells great. Here are some pictures during the cook - I hope they work.
At 2 hours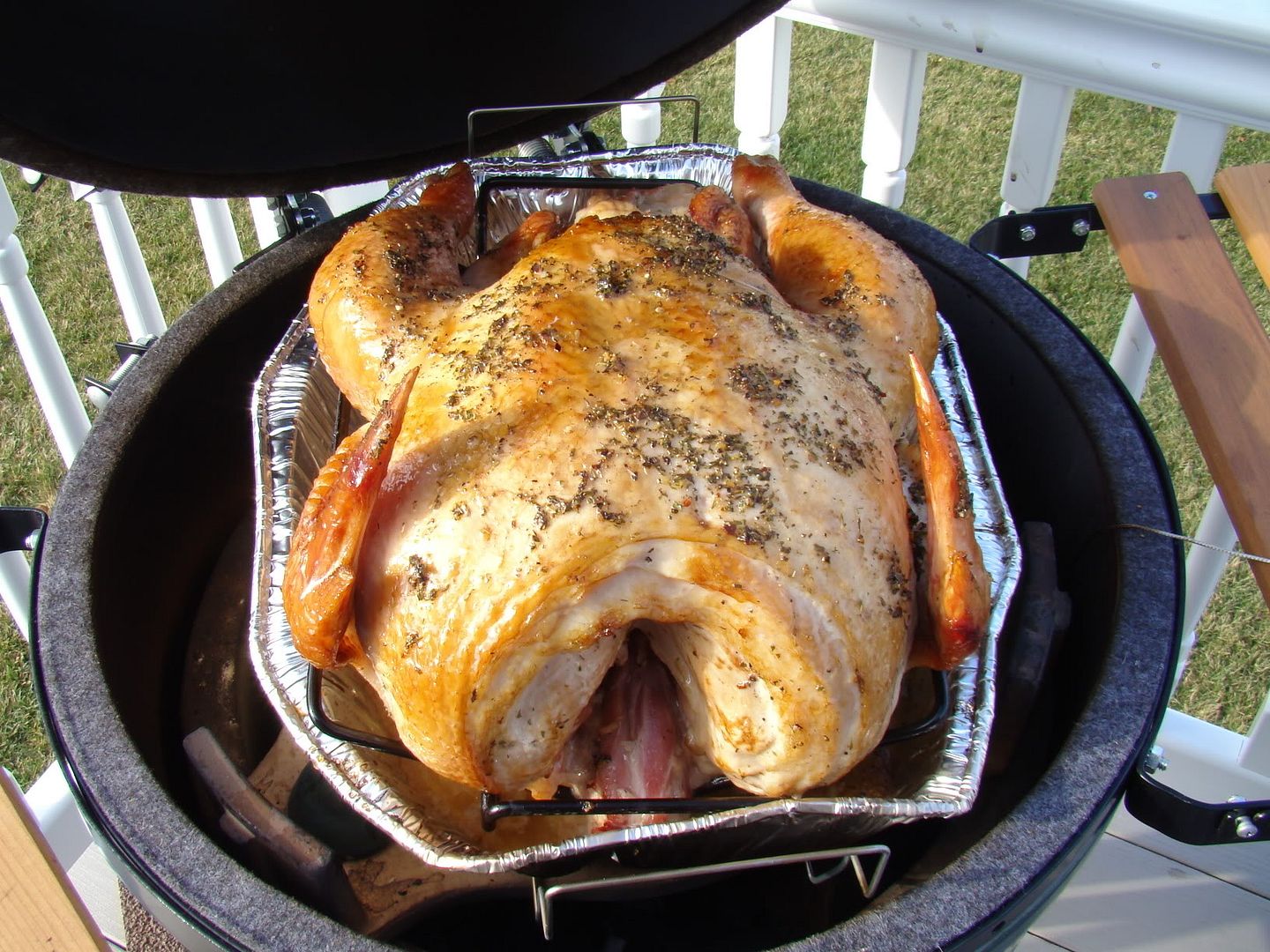 At 4 hours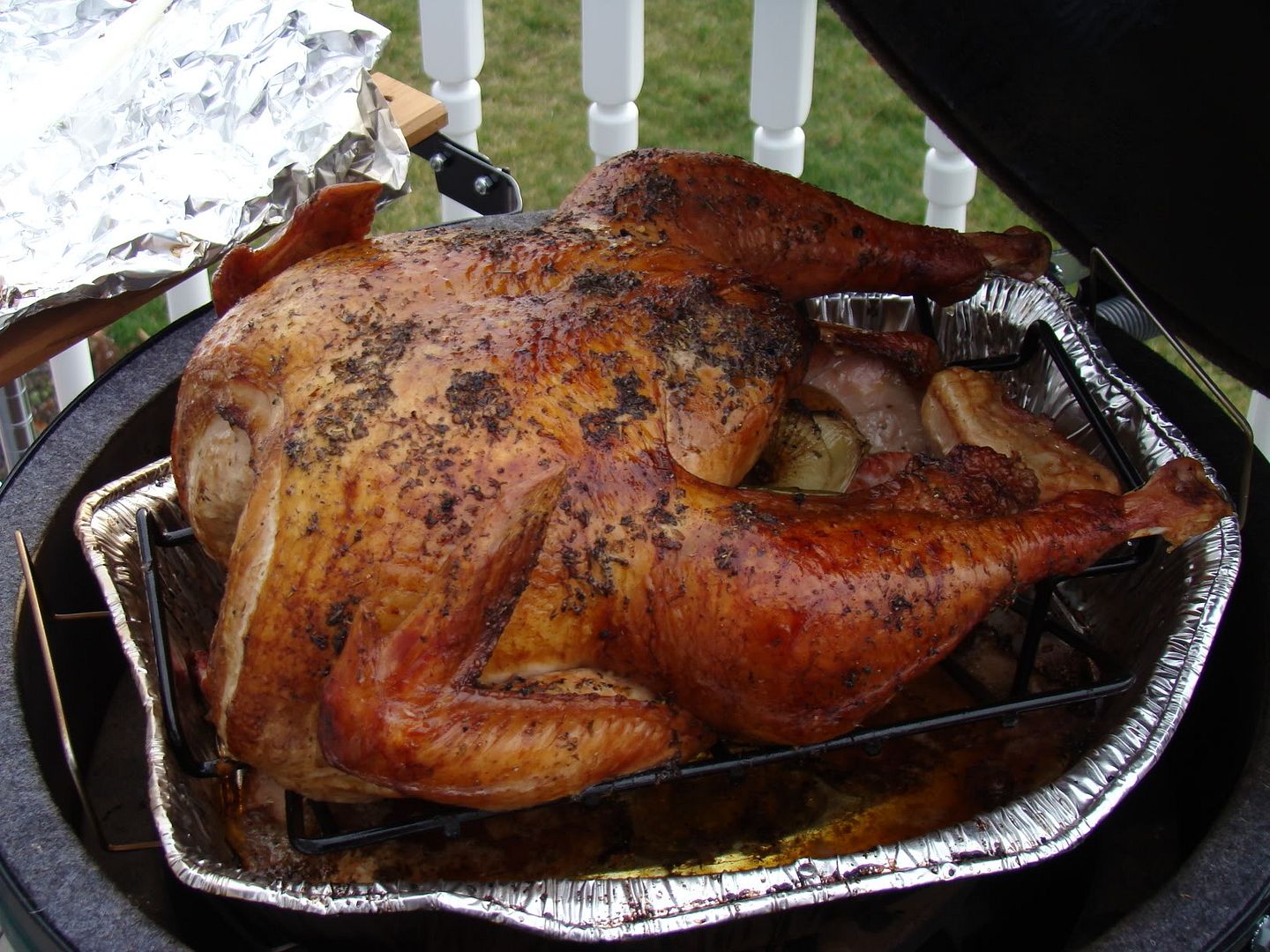 At 6 hours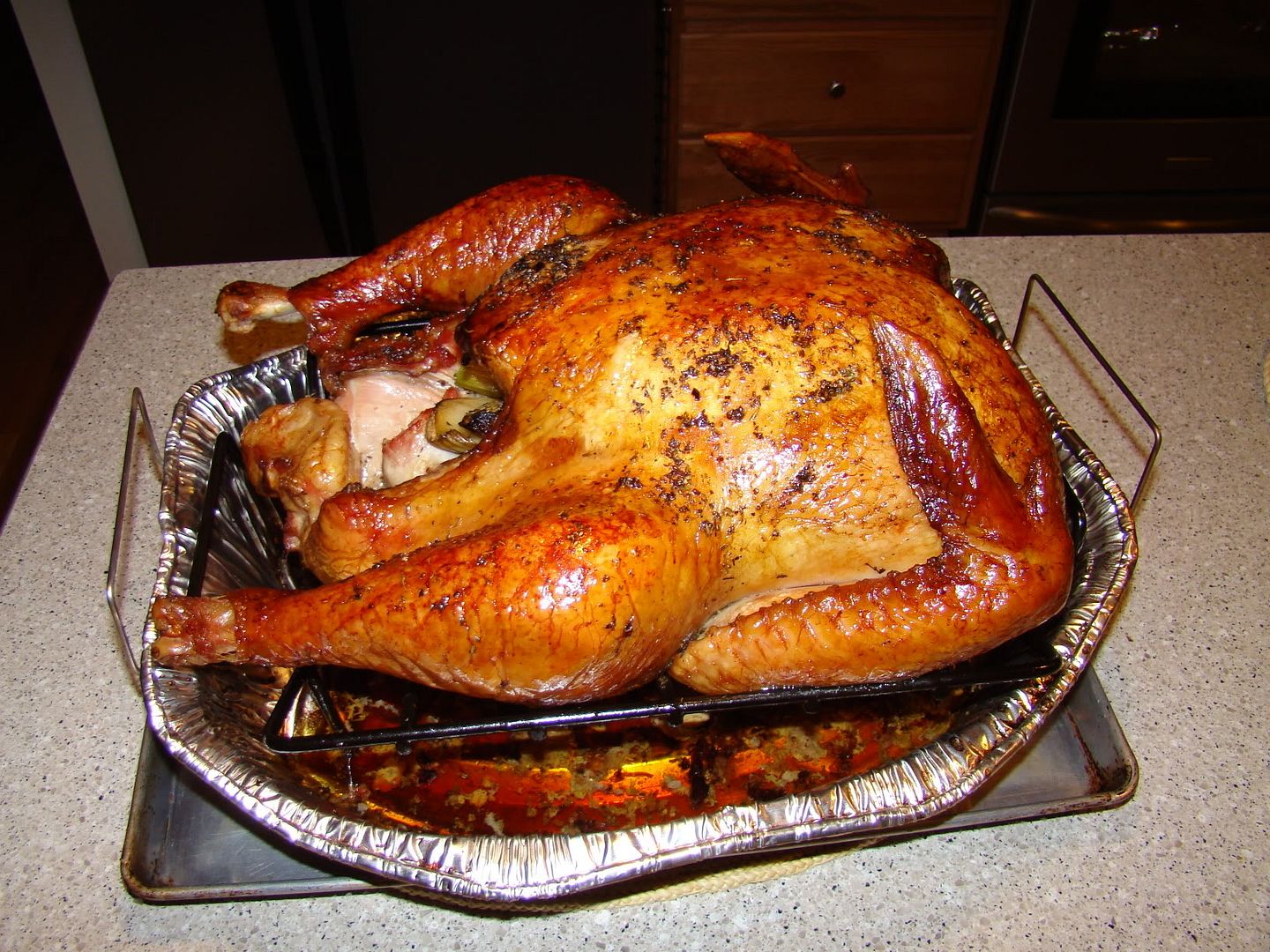 Thanks to Mad Max and for all the other people that have given advice and recipes for my cooking attempts.
Barry
Large BGE
Barry, Lancaster, PA