today i did a demo cook in cincinnati at the anderson farmers market. it was huge fun and i can't believe some of the questions i was getting! :woohoo:
i met cincykid and rollocks and some friends of jappledog i'd like to thank them all for coming out.
i made omelets, pig candy, biscuits, flat iron steak, lamb chops, atomic buffalo turds, cows in blankets, grilled pineapple marinated in rum and brown sugar. here's a few pix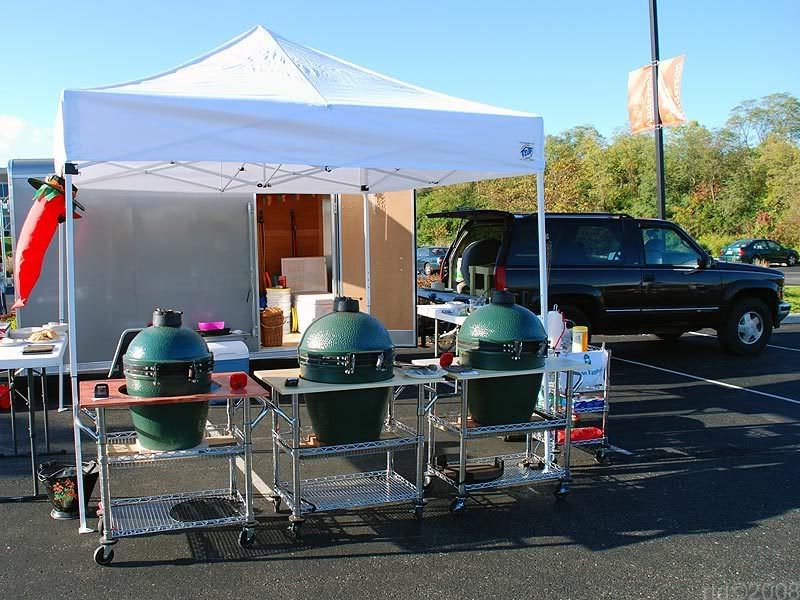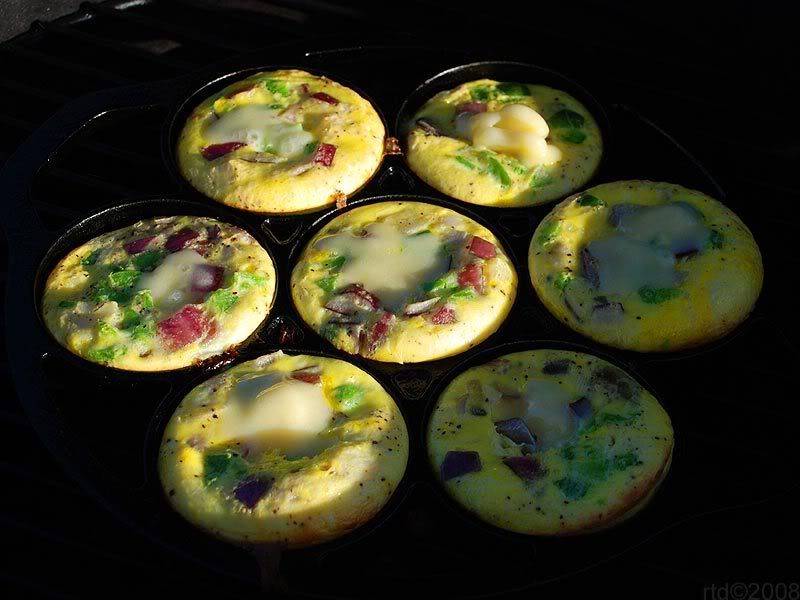 here's a sampling of the questions and answers i gave them:
- what is that?
- a big green egg... a ceramic cooker,,, a grill, a smoker, a brick pizza oven
- what are you selling?
- nothing... i'm cooking food and giving it away for free.
- why would you do that?
- what aren't YOU doing that?
- what's an egghead?
- someone that has big green eggs and is assimilated by the cult :woohoo:
- is that pineapple?
- no, it's ice cream! :P
- are you selling those things?
- nope, i'm just a member of the cult spreading the word of the big green egg.
- why are you doing this?
- because i can.
- it's free?
- yep, help yourself!
:woohoo: