Who's ready for football and tailgating? We are! Check out our
tailgating page
for recipes that are great to bring to a tailgate, or cook at home if you're entertaining friends during a game. If you need an easy breakfast recipe, these
Sticky Buns
are the way to go. If you're looking for a fan favorite with bacon, try these
Double Pork Sliders
. We can't wait to kick off another fall full of tasty food!
Big Green Egg headquarters has moved - come visit our new showroom and check out the museum and culinary center too! 3786 DeKalb Technology Parkway, Atlanta, GA 30340.
I cooked some'en: Lasagana all on the Egg
Except the noodles. Title wouldn't let me put that in! :P One lb ground chuck and one lb loose Itialian sausage browned in dutch oven. Add one 14 1/2 oz can fire roasted tomatoes, 6 oz can tomato past, 8 oz tomato sause, 2 tps each dryed bassel and oragino, 1/4 onion chopped fine and 4 large cloves garlic chopped fine after draining grease. Simmered indirect at 325 pit uncovered for 2 hrs with lots of presimmon wood.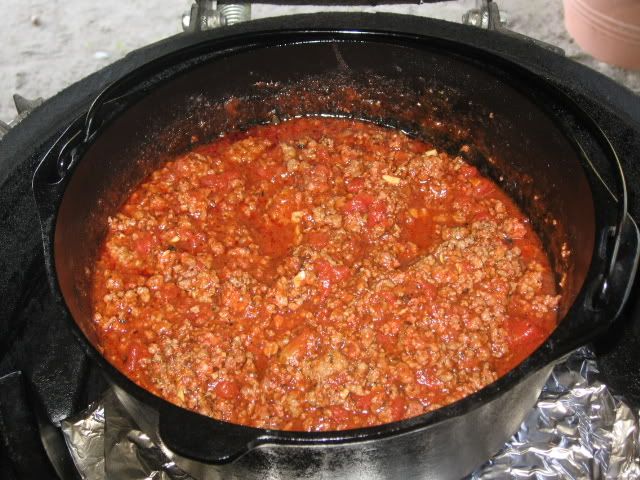 I do not like creamy things such as ricota cheese ect so layered permashion and motzerella with the meat sause and noodles in the La creuset.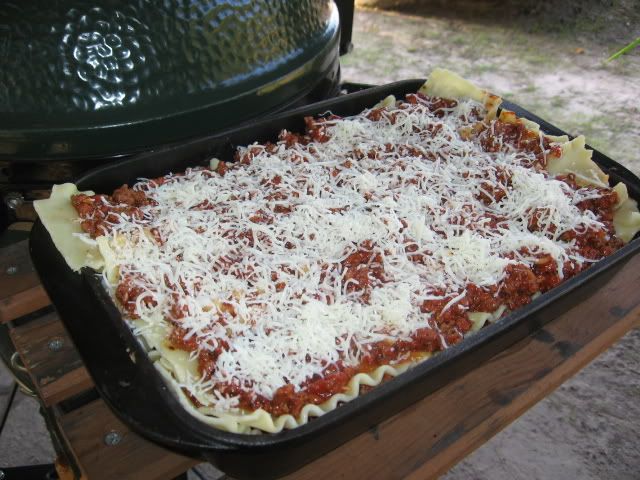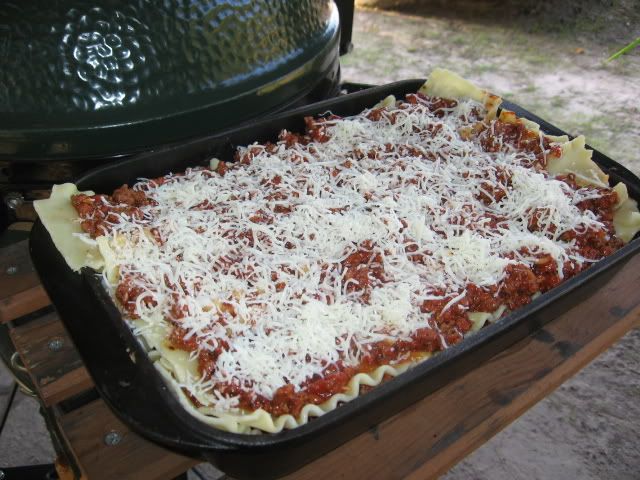 Baked at 325 for 45 min. with more presimmon wood and enjoyed a nice magarita while sharpening the knifes.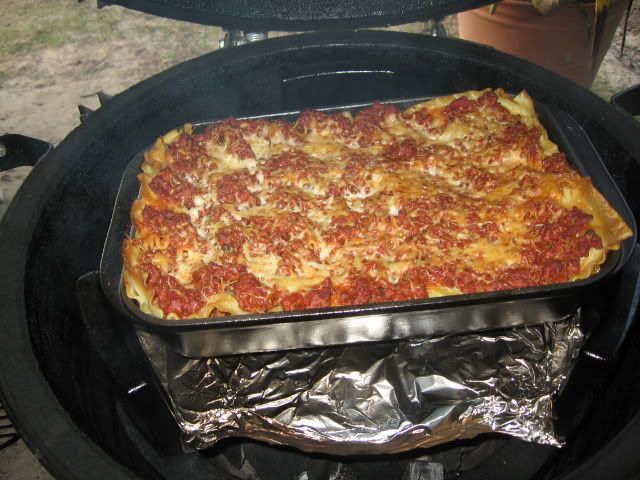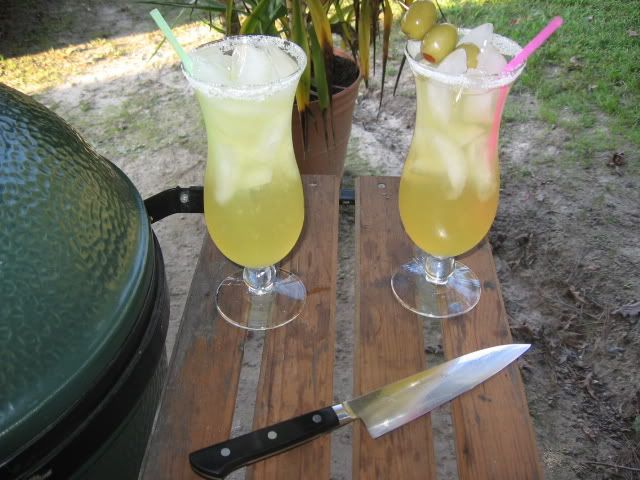 Jake approved of course!!