Except the noodles. Title wouldn't let me put that in! :P One lb ground chuck and one lb loose Itialian sausage browned in dutch oven. Add one 14 1/2 oz can fire roasted tomatoes, 6 oz can tomato past, 8 oz tomato sause, 2 tps each dryed bassel and oragino, 1/4 onion chopped fine and 4 large cloves garlic chopped fine after draining grease. Simmered indirect at 325 pit uncovered for 2 hrs with lots of presimmon wood.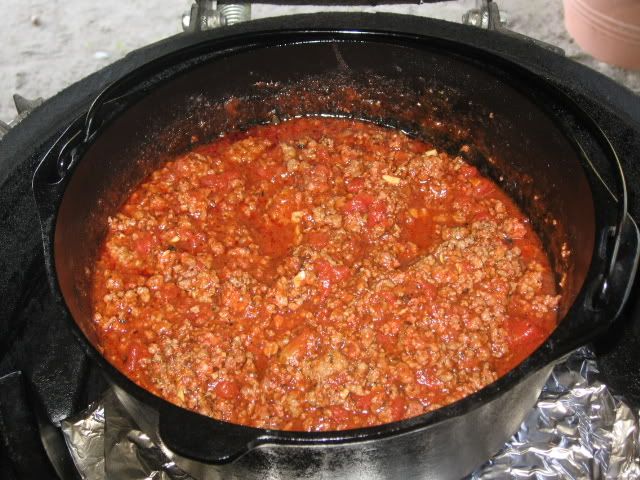 I do not like creamy things such as ricota cheese ect so layered permashion and motzerella with the meat sause and noodles in the La creuset.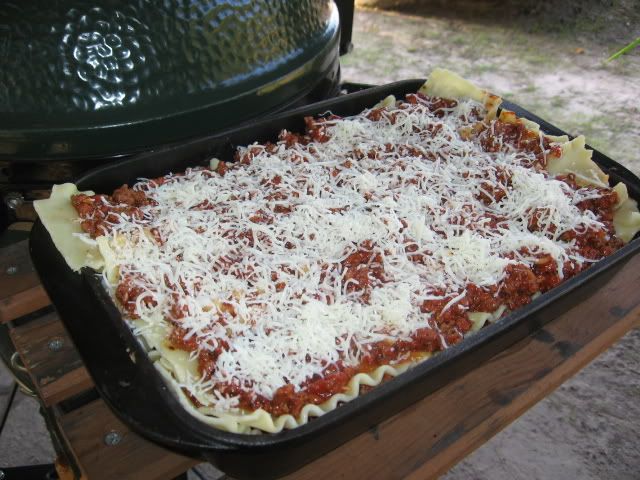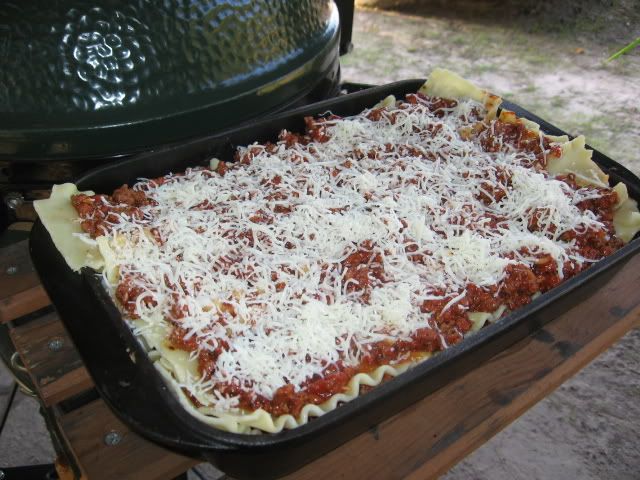 Baked at 325 for 45 min. with more presimmon wood and enjoyed a nice magarita while sharpening the knifes.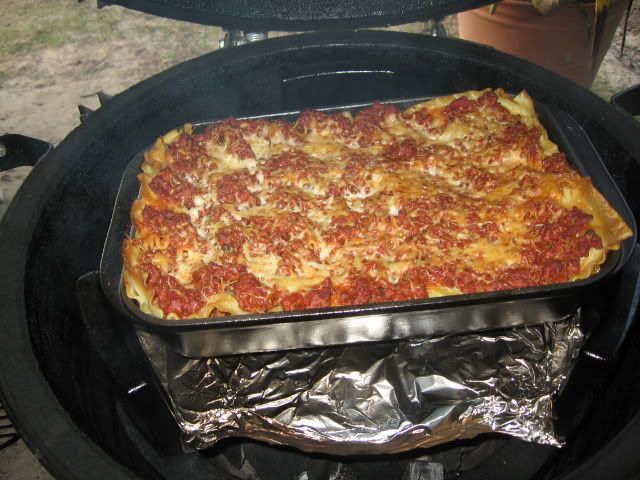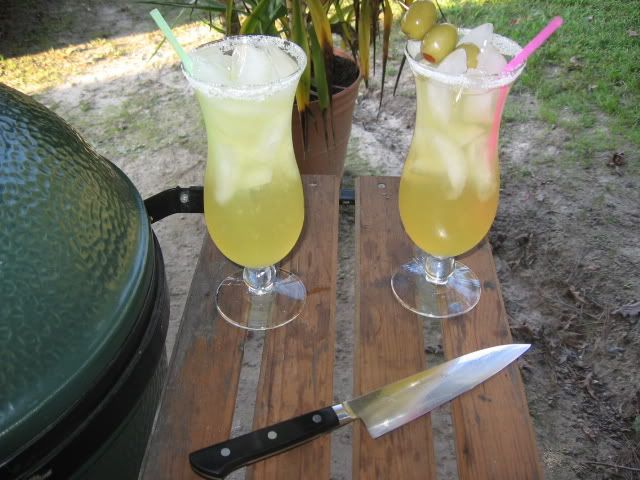 Jake approved of course!!