First time for country style ribs. Got a deal on a party pack of wings and thought I'd add them to the dinner using TREX's recipe. Wow - what a great combo. Another dinnertime hit!
Prep Time
New "dash of this and pinch of that" rub
After 4 hours ready for the Egg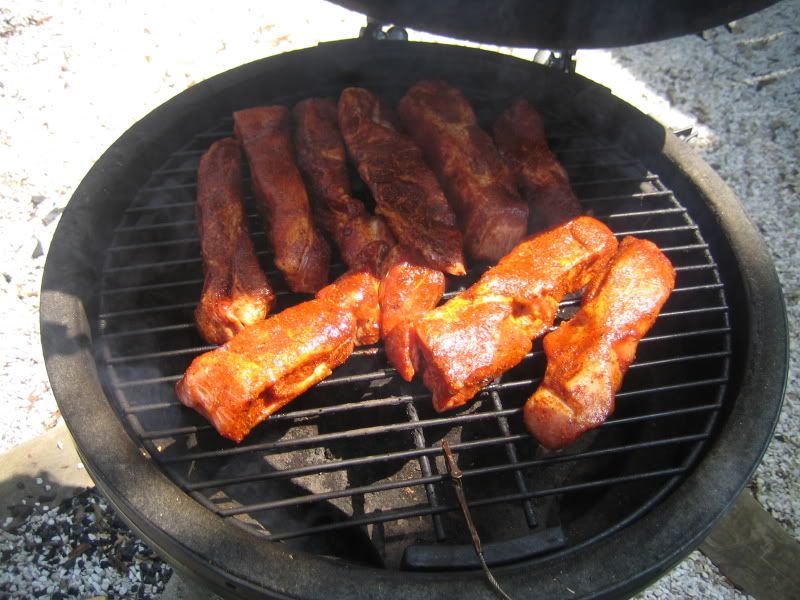 Now the wings
In a mild salt water brine - it really seems to add a nice, subtle extra bit of flavor - plus it leeches out the remaining 'blood.'
After boiling in apple cider vinegar
Hot sauce
Add lemon pepper and salt
wings over ribs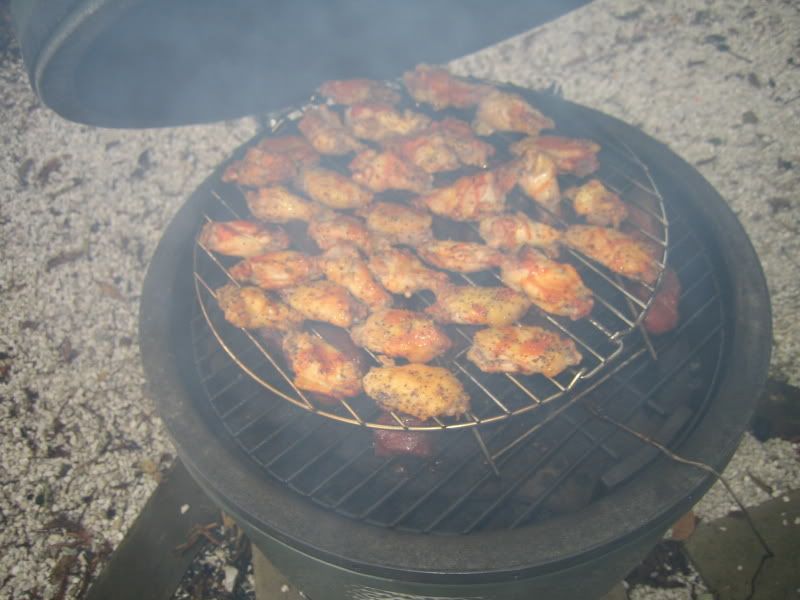 Here are the finished ribs - tender, great bark, great flavor. Very moist.
And the finished wings....these are SO good!
And the feast! It was a hit - ribs went 4 hours at 225 - wings went 3 hours at 225. Hickory smoke this time.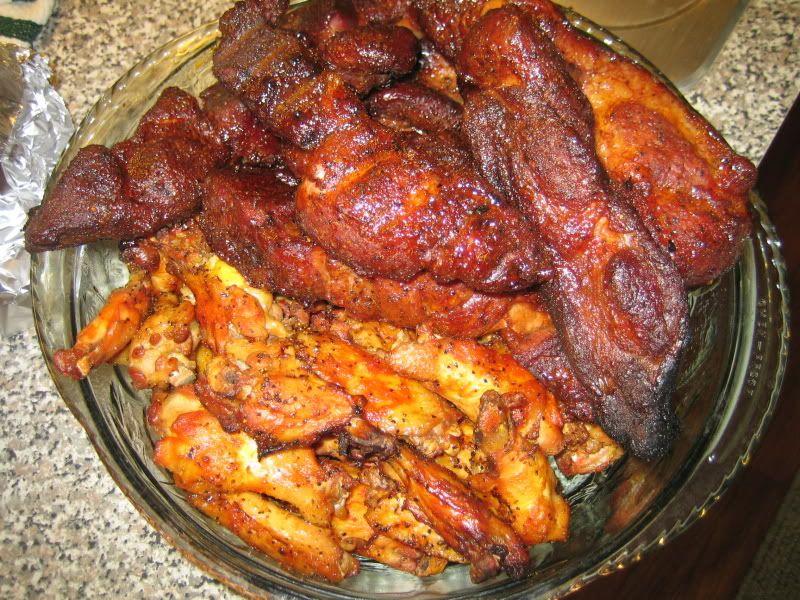 Til next time.....