Eaten lots of Q in my time, but the flavor, texture, moistness and bark of this pork shoulder is the best I've ever had. Nothing magic - just a good fire, hickory and apple wood, a didiq2 set for 225 pit and 195 meat, and a basic rub with turbinado sugar to give it some bark.
DigiQ2 says it is done....
Here it is - when I lifted it off the grill it fell apart!!
Close up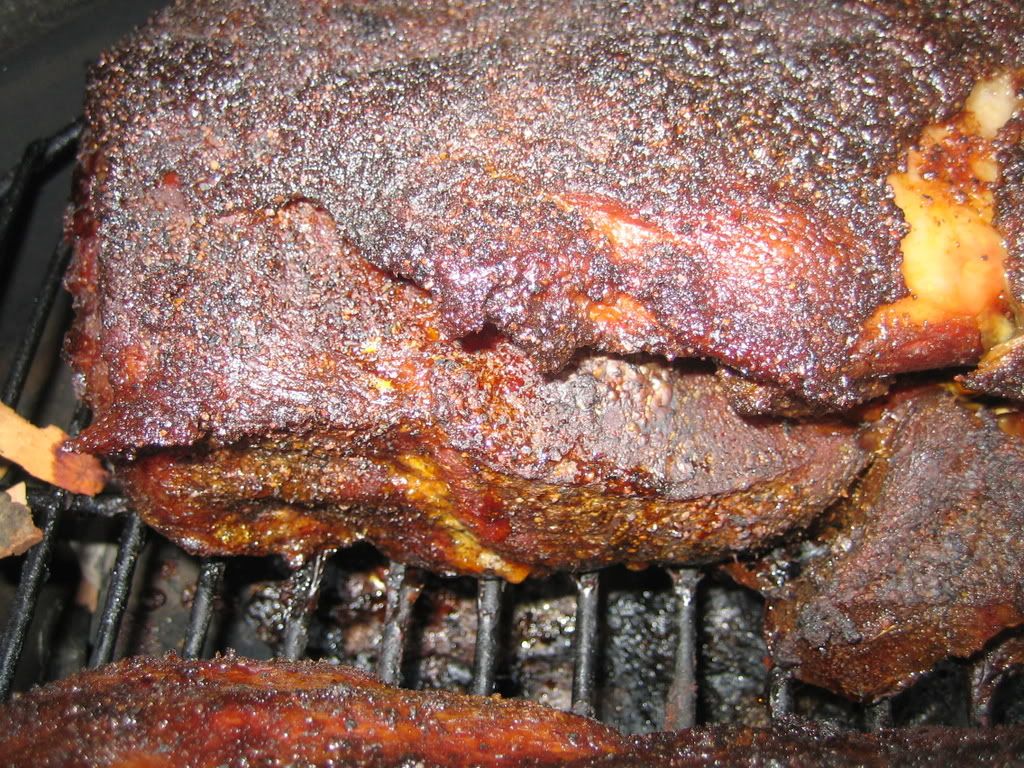 Finished product
Look at the bark....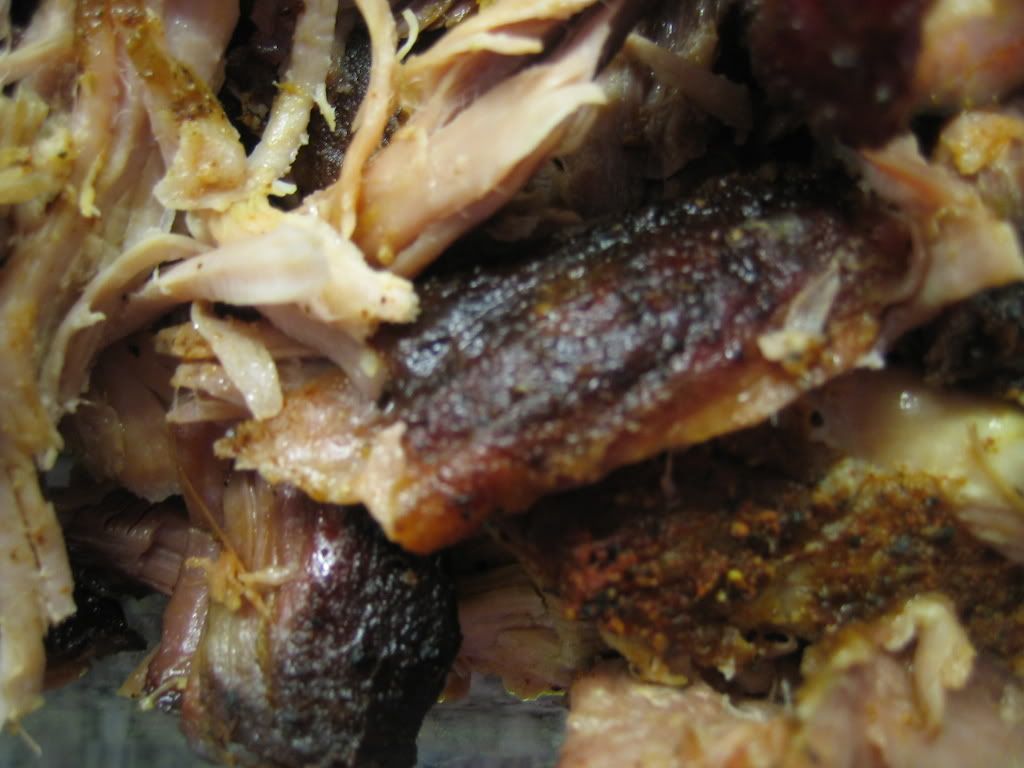 Dinner tonight! Leftovers all week!