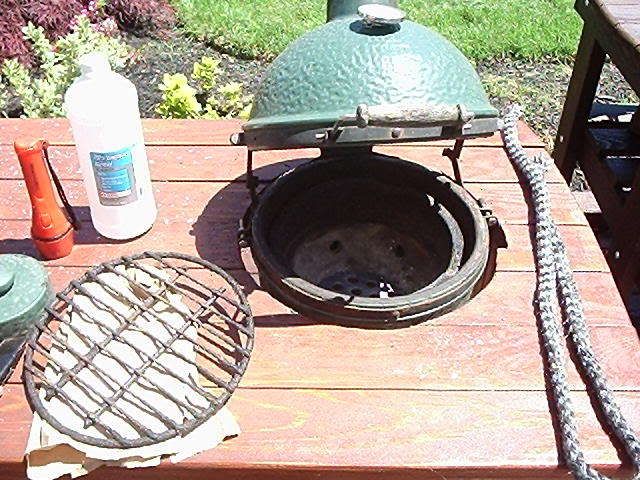 NOTE: this was MY decision to install this product. Any similar issues you may have should be consulted with BGE 1st. I elected to waive contacting BGE on my own. This has nothing to do with my confidence in BGE
products. They are a great company with upmost value
to customer service, and will always continue to do business with them!
Big gap developed over the years, which made it impossible to keep temps below 350, and attempted to correct it with the Rutland 5/8 ROPE. As u can see from the best of my ability from this crappy digicam this rope corrected the gap perfectly.
Then there was an issue with the back end seen here where the TAPE used for the small actually shifted fwd and cured about half way off the edge of the base towards the grill. This was due to closing the dome and dome shifting the gasket fwd while doing so.
Did the best I can cutting and scraping that section before reapplying. The results dont look as bad as I thought, but at least a uniform seal between base/dome.