Followed the recipe and it is awesome again.
Gathered all ingredients.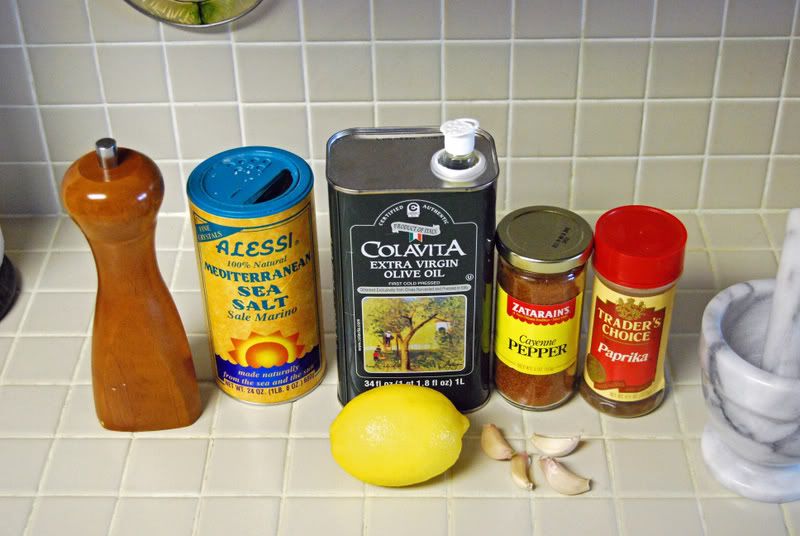 Mixed them in the mortar, and then let it marinate with the shrimp for 45 min till the egg was ready.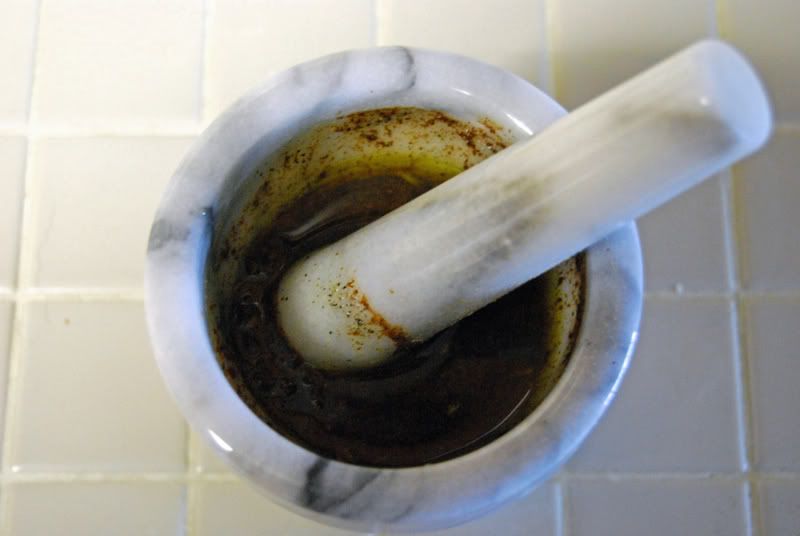 On the egg set at 400*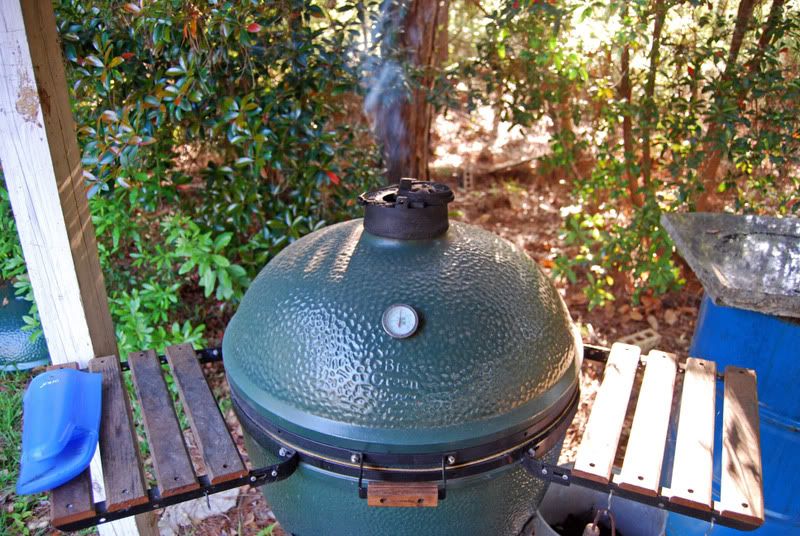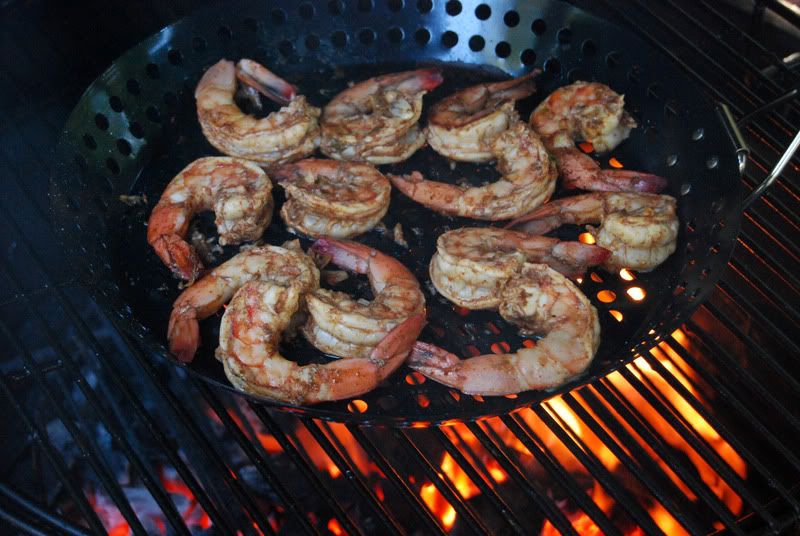 Cooked for 7 minutes and tasted one. A little underdone so I let them go for 10 min.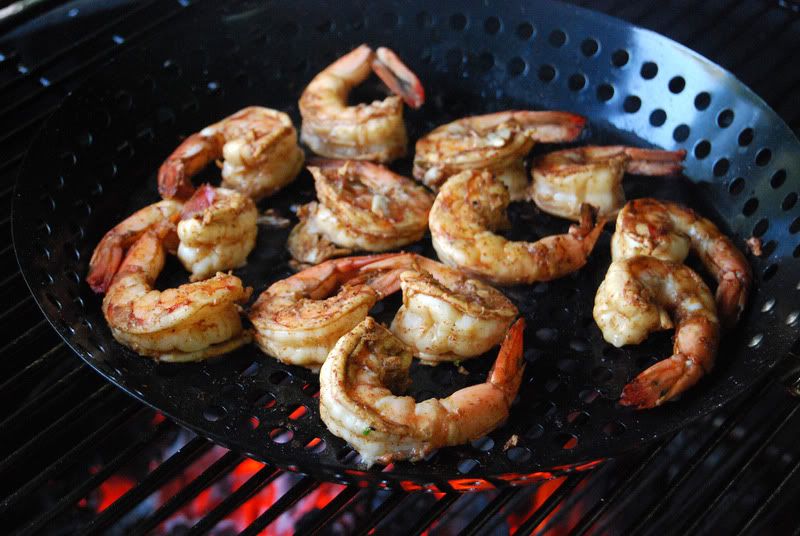 Plated up with alittle lemon and a good seasonal brew.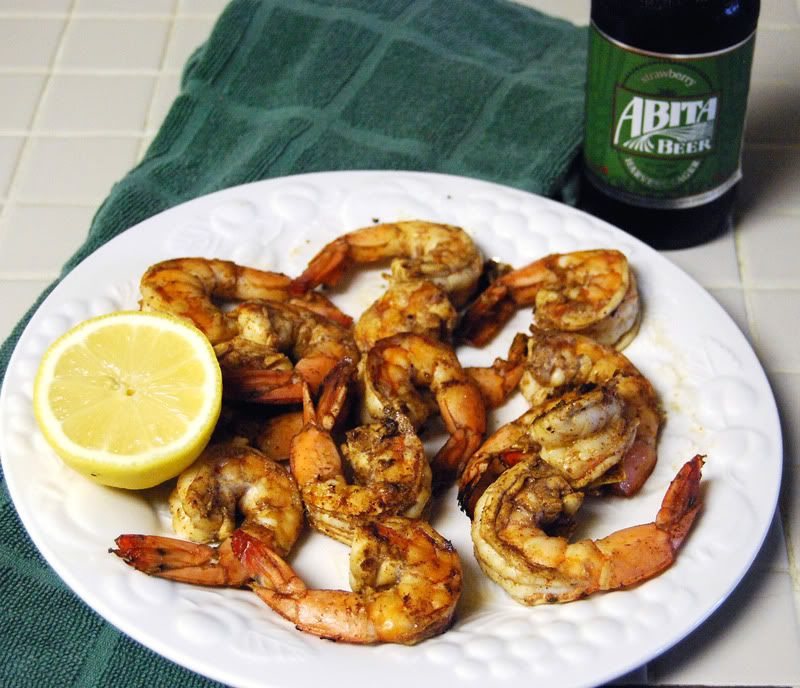 These were great.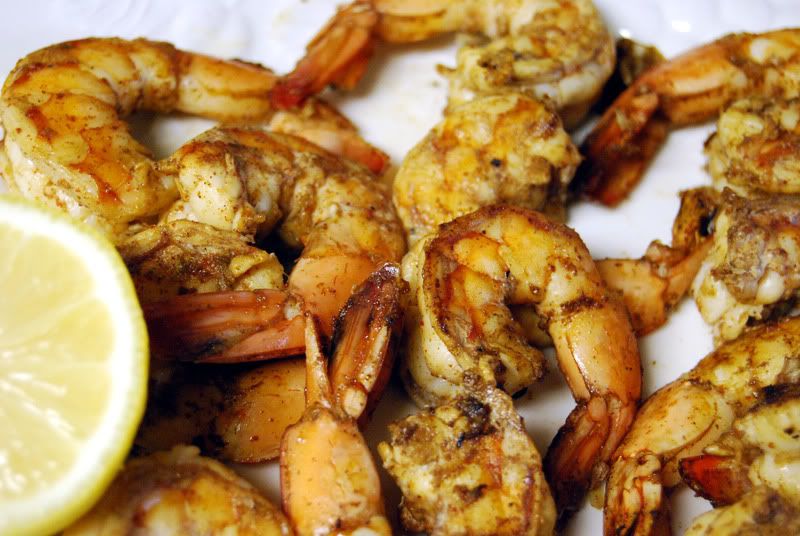 Still have those lemon fish filets. Thinking about blackening them for lunch tomorrow. Maybe a few mushrooms caprese for appetizers.