Found some Portabello's at the store. That's when the creativity gene took hold of me. Saw some good looking Roma tomato's calling out to me. Decided to go a different route with the whole thing.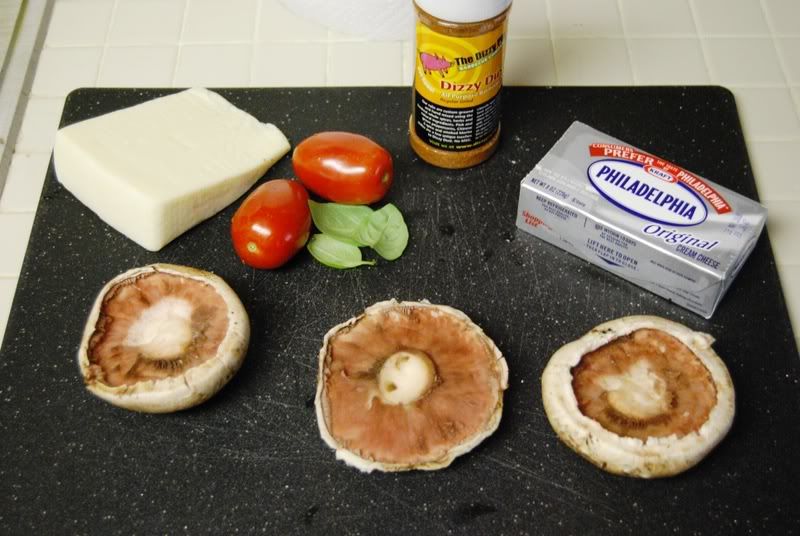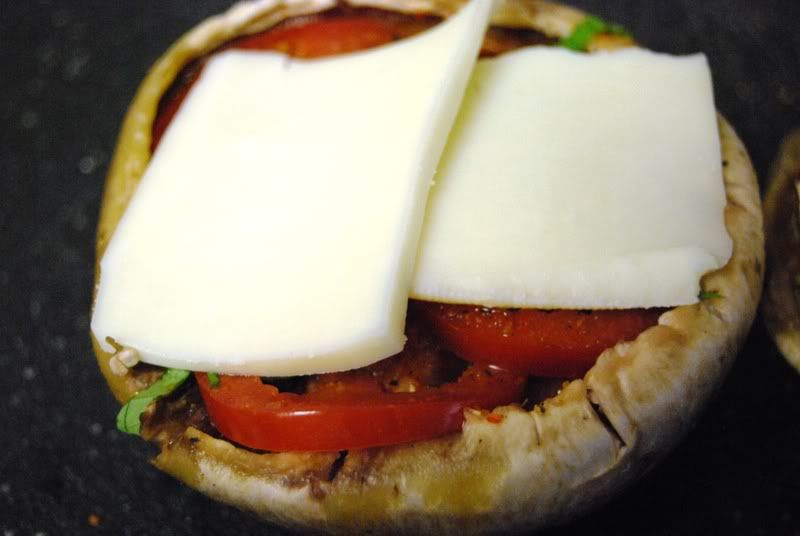 Cleaned mushrooms and sprinkled with them with EVOO and Dizzy Dust. Sliced the Romas and some fresh basil.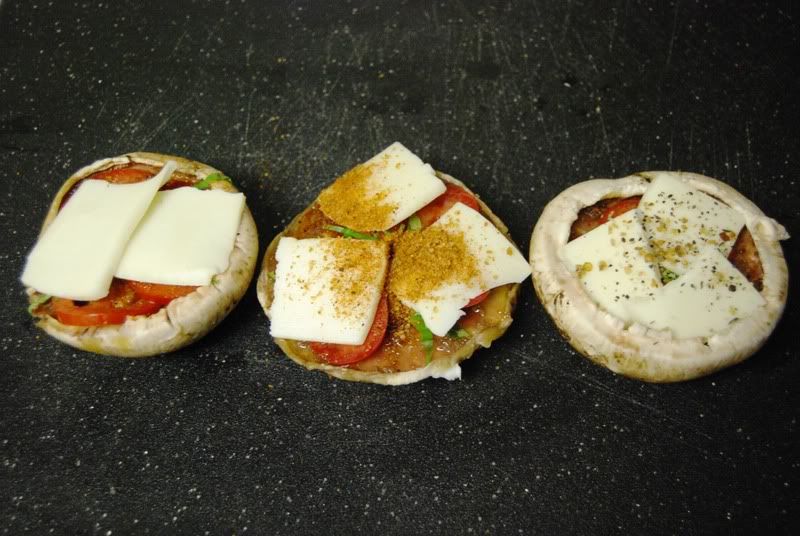 Layered it with with some sliced Fontina. Shook a little more Dizzy on one and some Montreal Steak on the other. Cooked at 450 dome for 10 minutes.
These didn't suck.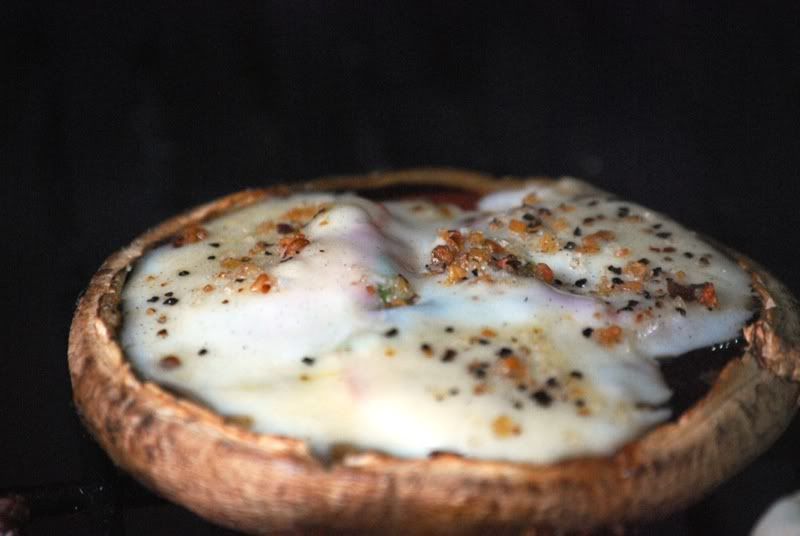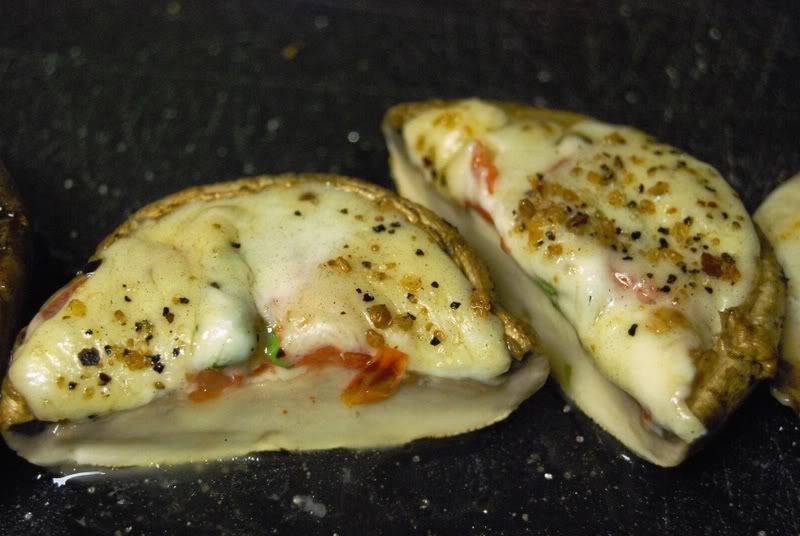 Need some help on what to call it. Kinda played on the Tomato Caprese thingy.