This Sunday I am doing an 18lb bird using Mad Max method. It will be the 4th bird I've done since Thanksgiving on my Egg! It is absolutely the best turkey I have ever had! I have been using the same brine for all of my whole poultry. In an effort to change up my brine I googled 'Turkey Brine' and came up with a recipe that looked different and easy! It called for Juniper Berries. I checked my local grocery store web site and they had them! I figured it would be easy to find them.
My office is in the same plaza as a World Market so I dropped in this afternoon to see if they had them. They didn't BUT they had a bunch of the Turkey Brine in the photo: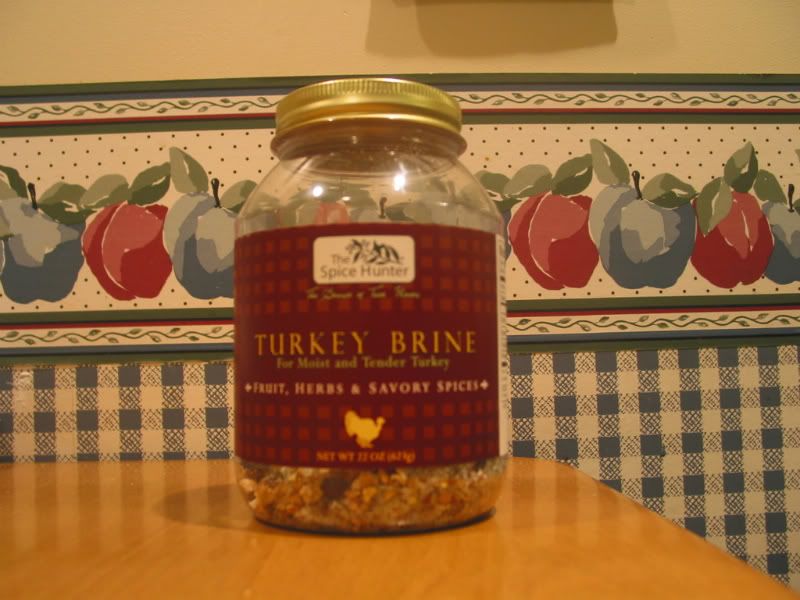 It has in it:
Sea Salt
Brown Sugar
Cranberries
Apples
Garlic
Orange Peel
Juniper Berries
Malabar Black Peppecorns
Thyme
Rosemary
Sage
The price was marked as $7.99. Seemed a little expensive but figured I would give it a try! It calls fro 2 cups/gallon of water. The container has 4 cups in it.
The GREAT news is when I took it to the register it rang up for $1.99! That is a WIN if you ask me!
So my question. Has anyone used this to brine a turkey or any poultry? I have 1.5 gallons of it cooling down and all I can say is WOW! It is aromatic!
The side of the bottle has the following website: www.spicehunter.com on it. I went to the site but it is not listed as a product!