Here is the cook posting I promised earlier in the OT on the Shuttle. I hope you all understood the little lesson about spacecraft countdowns and programmed holds.
Sunday seemed to be a good day to roast a chicken so here goes. I used my pottery beer butt style chicken cooker. It has the "can" in the middle for things like beer or wine. I put onion, celery, garlic, and white wine in it for this cook:
Ready for the egg. It's at about 360 deg grate temp according to the DigiQ:
In she goes, hook up the probes and we are cookin':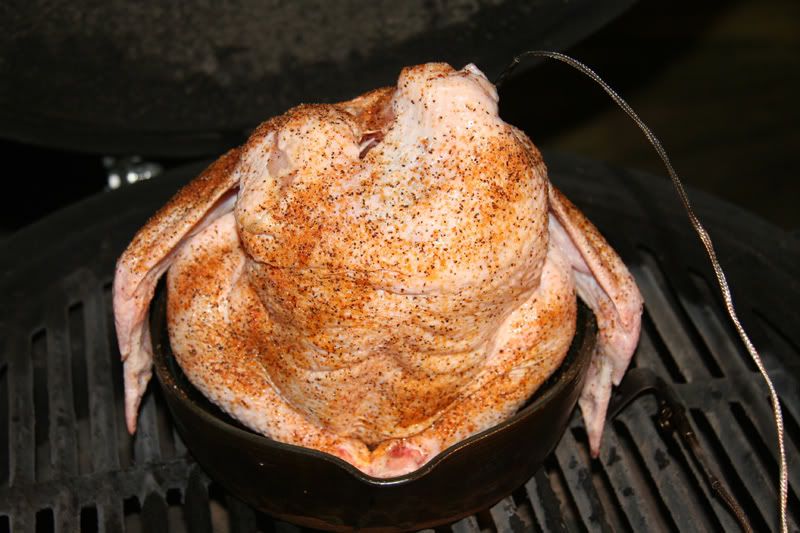 Temp in the thigh is about 130 deg so time to use the special feature of the cooker.
First, pour off the fat in the dish: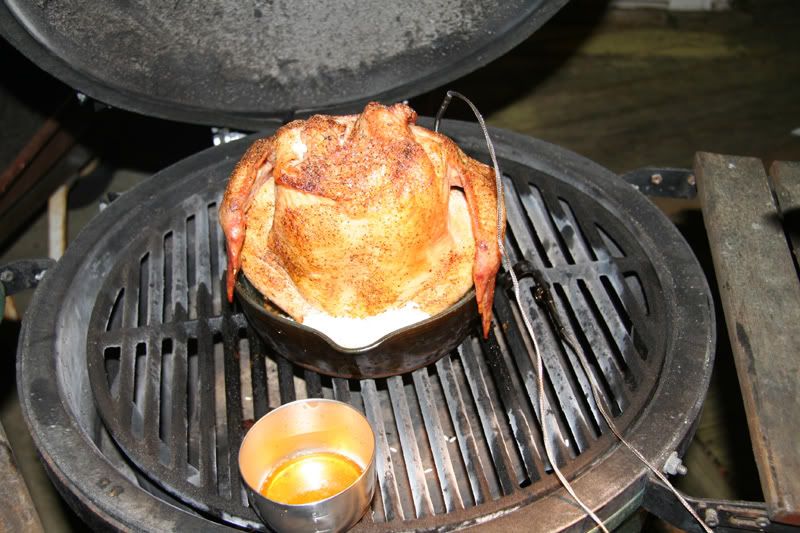 Add rice and salted boiling water to the dish:
Thigh temp is about right (maybe). At least DigiQ and Thermapen say so: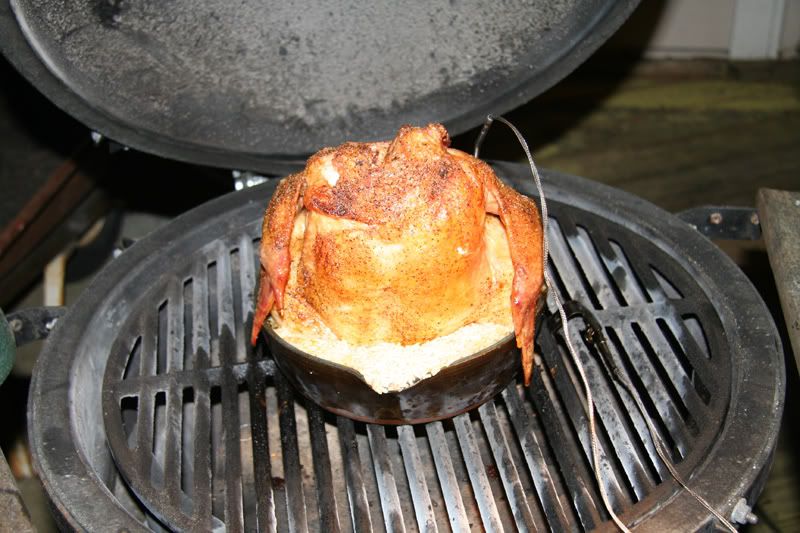 Dinner is served:
Actually I got a bit ahead of my self, the hunger alarm was ringing loudly. the chicken was almost done and the rice was almost ready. Delicious anyway. Lesson is be more patient.
HH