I arrived home yesterday to find a package from Eggaccessories. In it was the new items for the XL. I must say these are first rate as far as construction goes and the functionality is unlimited. Thanks Tom your kindness, reminds me why we are here. To help others.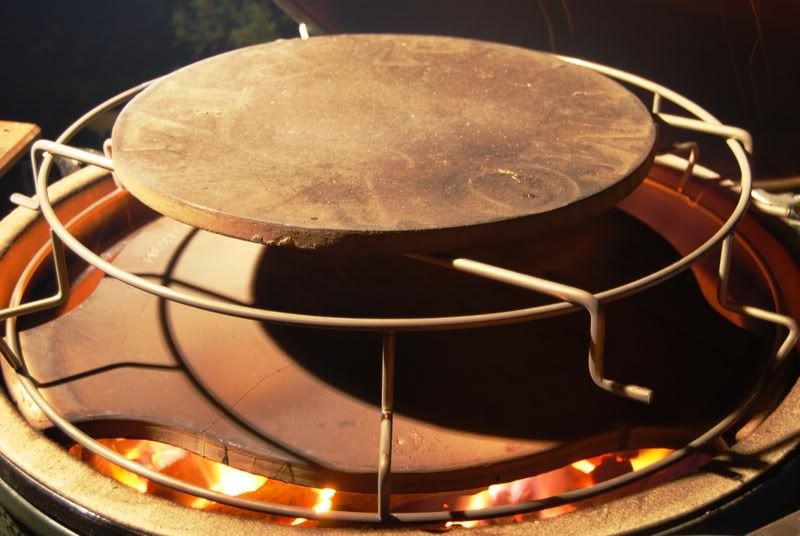 Now on to tonights dinner. Wife wanted pizza. With a little experimentation I figured out a way to make a raised grid with a pizza stone.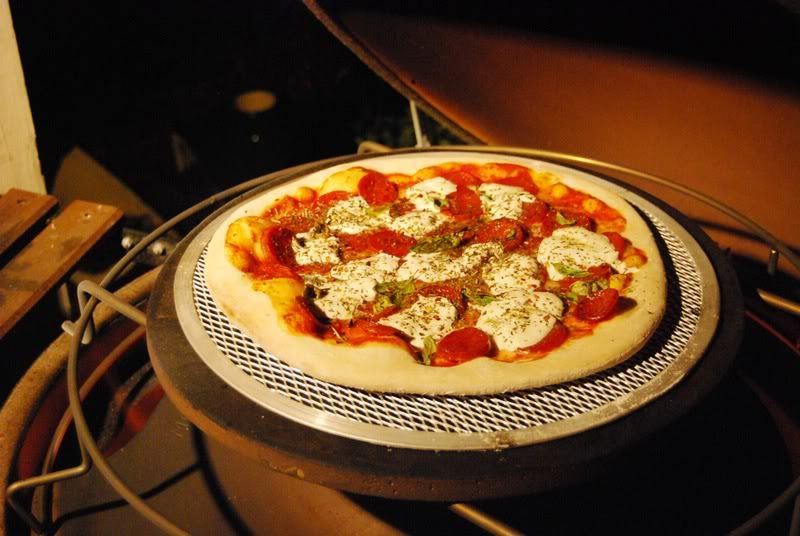 Keli was very happy with the results. We all know that a happy wife is a wonderful thing. Good luck to those out there cooking and I plan to break this rig in with some pulled pork this weekend. Wifes second favorite Egged food.