Here's an easy marinade for pork tenderloin that I got from my "Let's Get Grilling with the Cooking Ladies" book that turned out very good.
Maple Rum Pork Tenderloin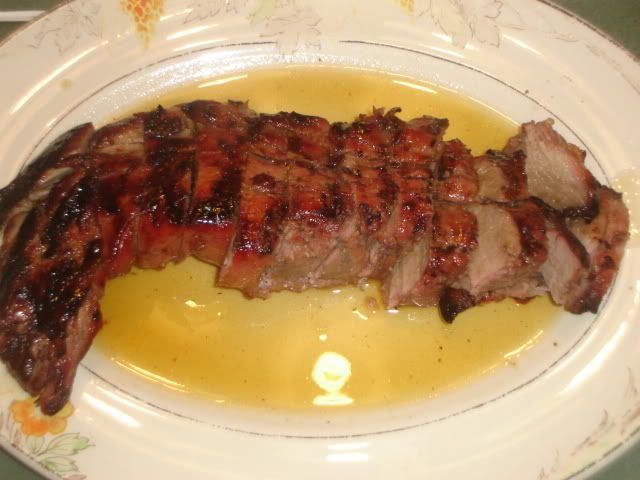 Combine 1/2 cup maple syrup, 1/2 cup orange juice, 2 tbsps. fresh lime juice, 1 tbsp. dark rum (brandy worked too), 1 tsp. olive oil, 3 lbs. pork tenderloin. Marinate in fridge for 4-6 hours, remove pork from marinade, reserve marinade. Cook direct at 300 deg. for about 30 minutes or until done to your liking. Shortly before pork is done, boil reserved marinade in small pan for 5 minutes, slice the tenderloin and drizzle marinade over. Enjoy.