It doesn't get much hotter than the EGG cookin' in July! Make sure to keep yourself hydrated with a bit of whatever you're using for the
Beer Can Chicken
.
Ice Cream Sandwiches
are also a great way to stay cool. Looking for some great ideas for a summer cook out? Try out a
Pimento Cheeseburger
or
Dr. BBQ's Spare Rib Surprise
. Just don't be surprised if your neighbors stop by for a quick bite when they smell what you're cooking!
Big Green Egg headquarters has moved - come visit our new showroom and check out the museum and culinary center too! 3786 DeKalb Technology Parkway, Atlanta, GA 30340
Happy New Year Dinner, Pork Tenderloins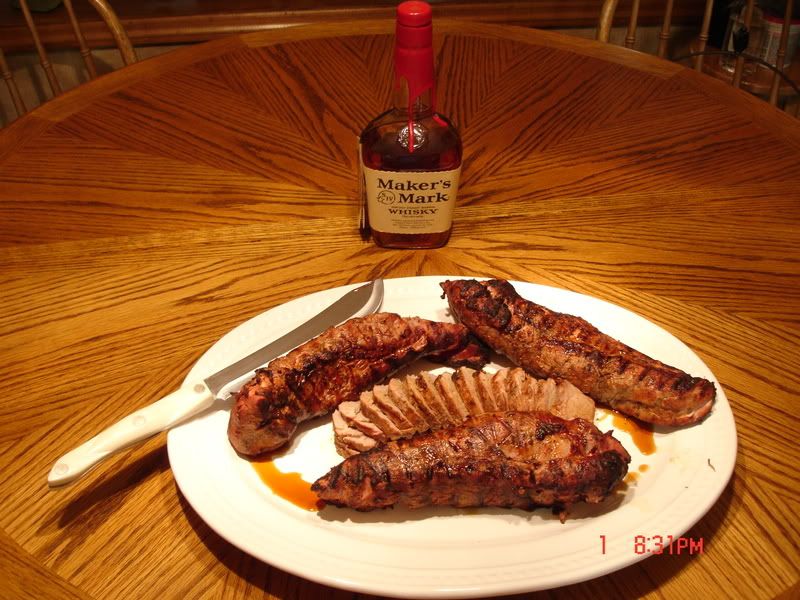 <p />
Great New Year's dinner. The wife did black eyed peas/rice (Hop N John), and I did pork tenderloins. She also made a blackberry cobbler. Ummmmm Good!Oh. Yeah.... I think the Maker's Mark on the rocks was good while roasting the tenderloins on the egg too! Happy New Year from an old poster, now mostly lurker.[p]Jimbo
Spartanburg, SC - 1 Large, 1 Small, 1 MiniMax and a Mini. I may have a problem...