It feels as though we've waited forever for college football to start, and finally the wait is over! Check out our
tailgating page
for recipes that are sure to become fan favorites. As an added bonus, the day before
Labor Day
is
National Bacon Day
and we don't know about you, but we like putting bacon on anything and everything, so we'll definitely be celebrating that. It's time to think about getting out to one of the many #EGGfests around the country -
see a list here
Lots of Oklahoma Eggfest Pics (Part 1)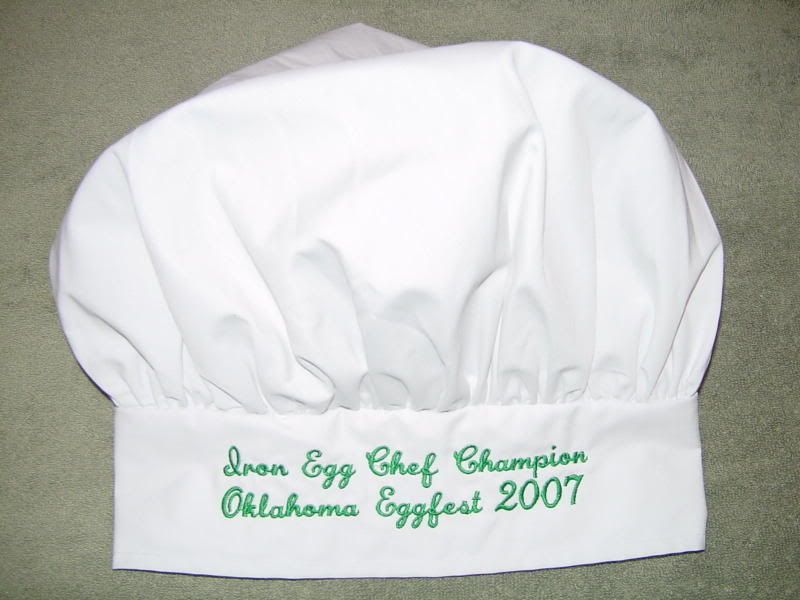 <p />
Last year it was Mollyshark, but it was time to crown a new Iron Egg Chef for 2007. The secret ingredients this year were ribeye steaks, red onion, mushrooms, pecans and kiwi fruit. The chefs had no idea what was coming until moments prior to the competition. They had to use all five items and could add anything else they would like. They had 30 minutes to plate their dishes and present them to the judges. This years participants were:[p]dhuffjr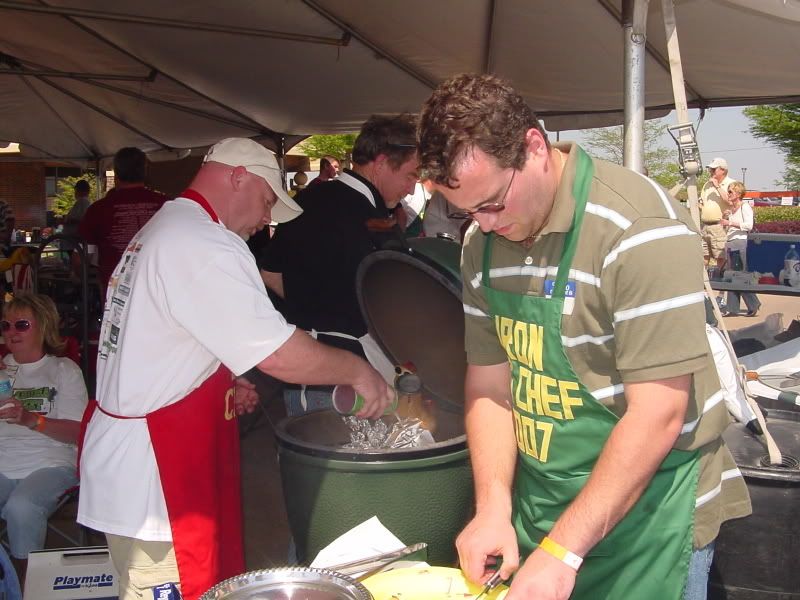 [p]
Car Wash Mike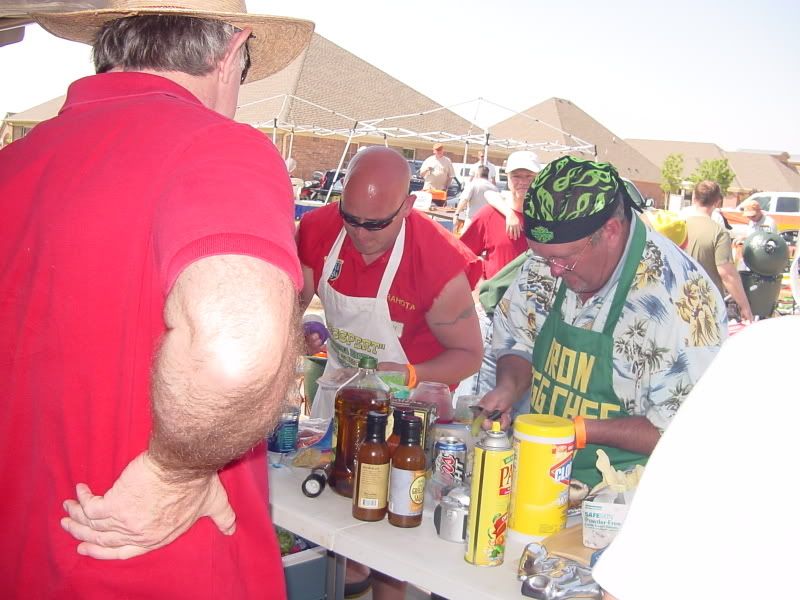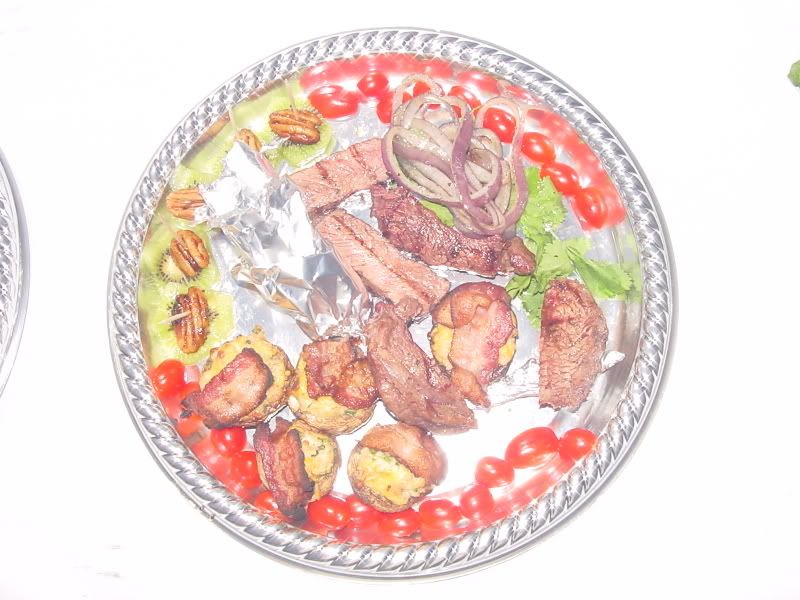 [p]
Locolongball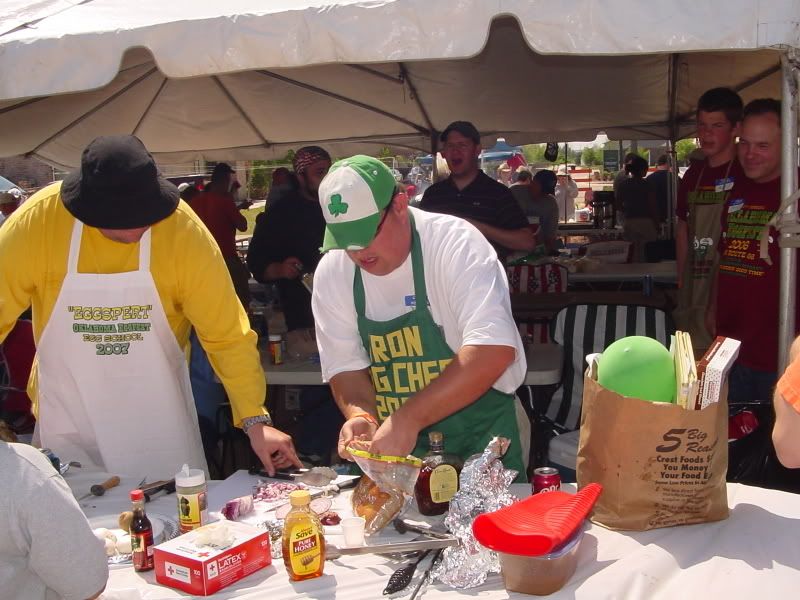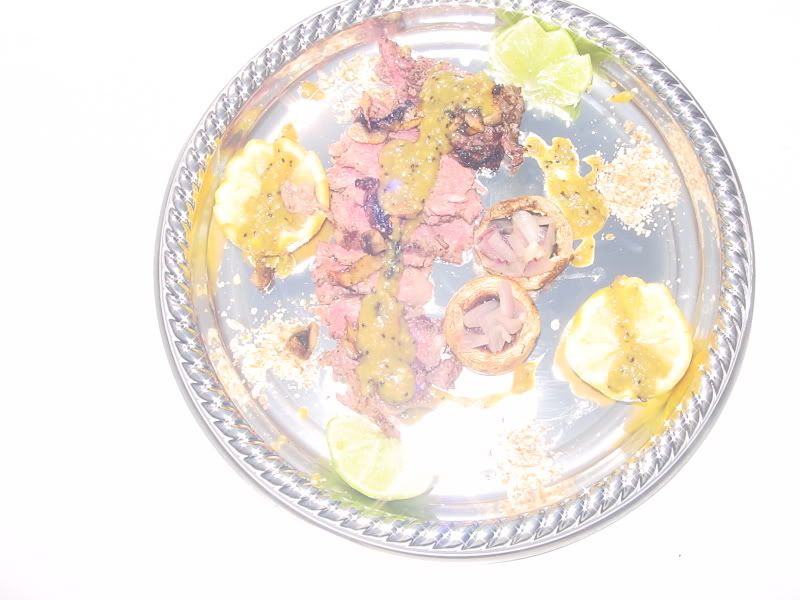 [p]
Candy Sue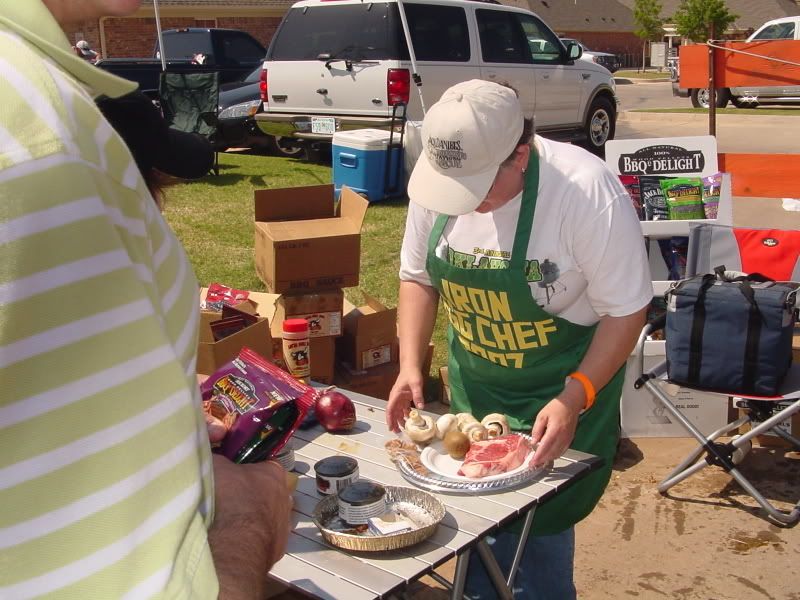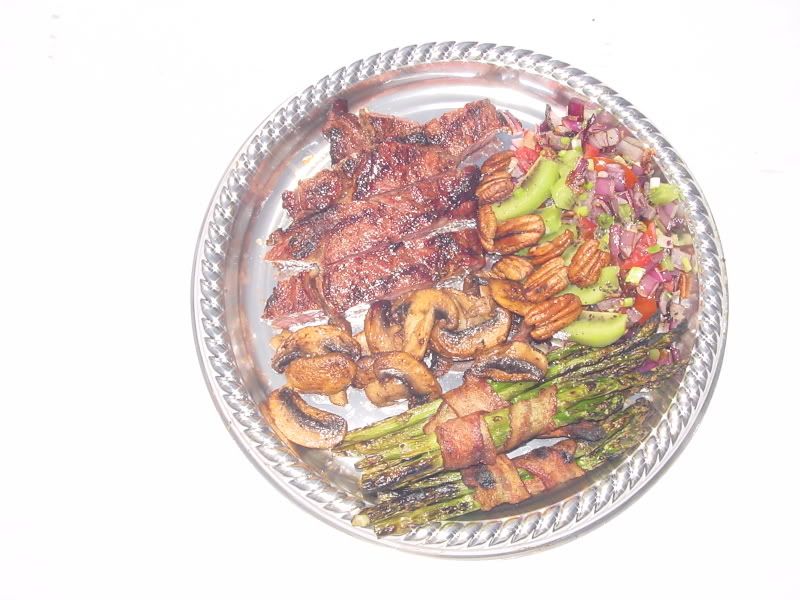 [p]
BOB-E-Q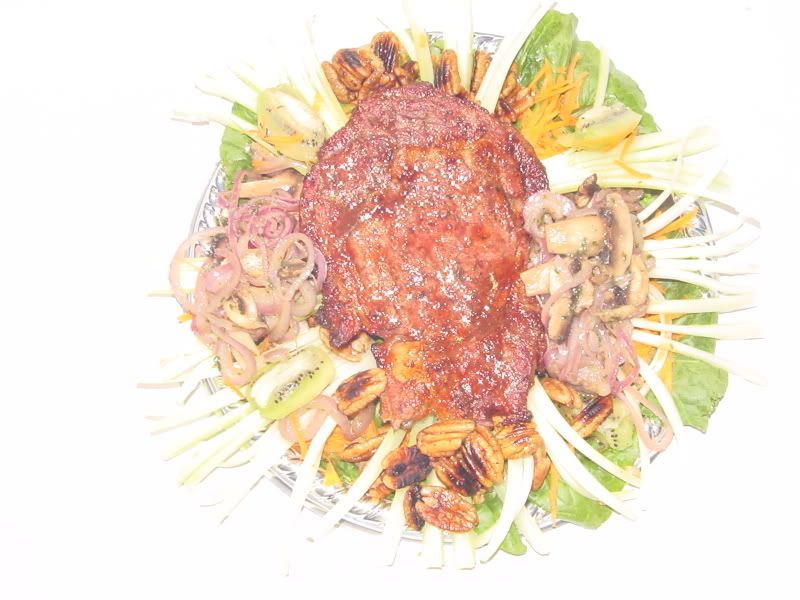 [p]Lou West from Big Green Egg returned for his second year as a judge, and was joined by Wayne the president of Paragon and Last years Iron Egg Chef Mollyshark!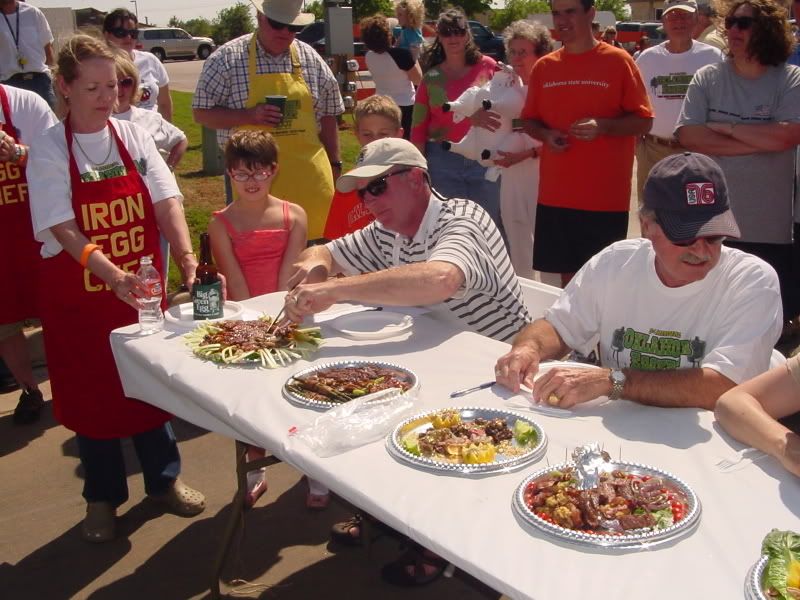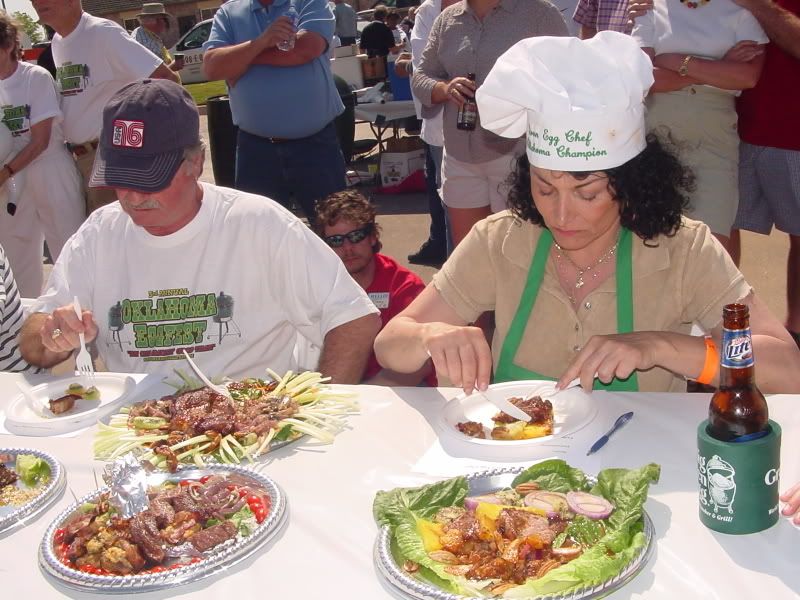 [p]
They all did an awesome job! All the other Eggers pitched in to help out the five in any way they could. The judges scored it very close, but the 2007 Iron Egg Chef is...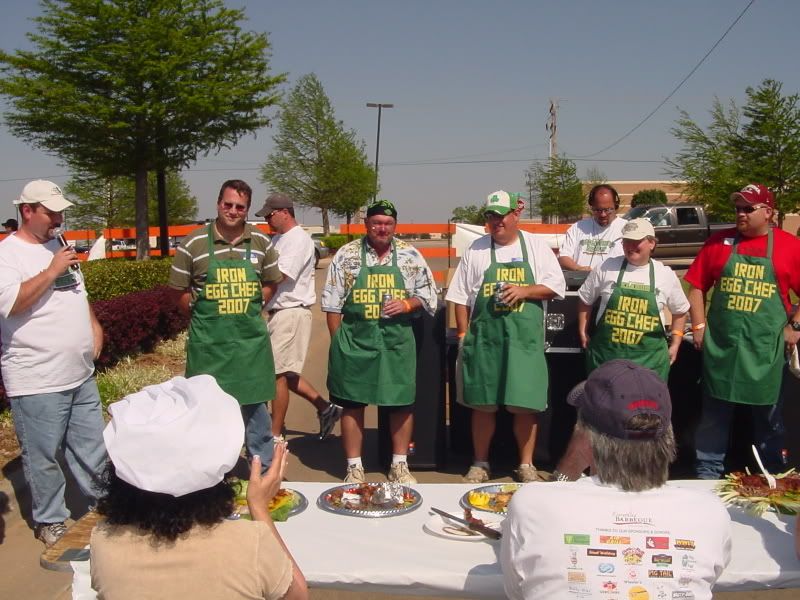 [p]Car Wash Mike! May he wear the hat as well as Mollyshark...but wash it more often.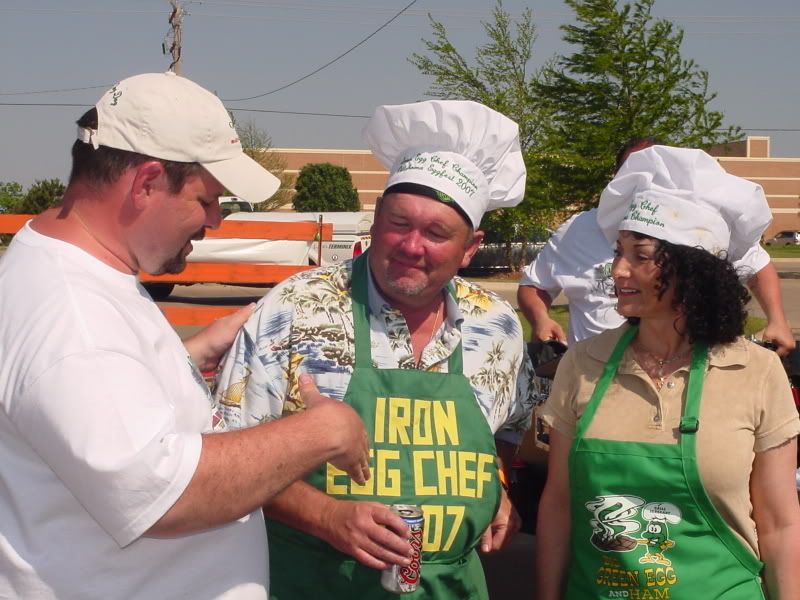 [p]For anyone not familiar with this event, it is all just for fun, but folks really gets into the action. Most everyone stops what they are doing to cheer the chefs on and help them out. Practice up, you could be Iron Egg Chef 2008 next April 20th!
[ul][li]
Oklahoma Eggfest
[/ul]