We're feeling pretty super, how about you? The big game is fast approaching, and while we love football, we love an excuse to invite people over and cook even more! You too can cook like a champion with recipes from
Dr. BBQ's NFL Gameday Cookbook
: Grilled Tuna Sandwiches from Seattle and Baked Brie from New England. Who's going to win? You'll have to cook both to find out.
The 17th Annual EGGtoberfest was amazing - here are the highlights 
Click Here
Final Duck night update(pics) WOW!
Q-babe, you were right. There is a fine line between "buttery soft" and dry. Fortunately I pulled them at buttery. At 145 internal I didn't like the look of the juice, although I did taste it and it was GREAT! So I put them all on the large for another 10 minutes at 325 and they stopped "leaking" and were still VERY tender.[p]Not yet

[p]
[p]Just right!
[p]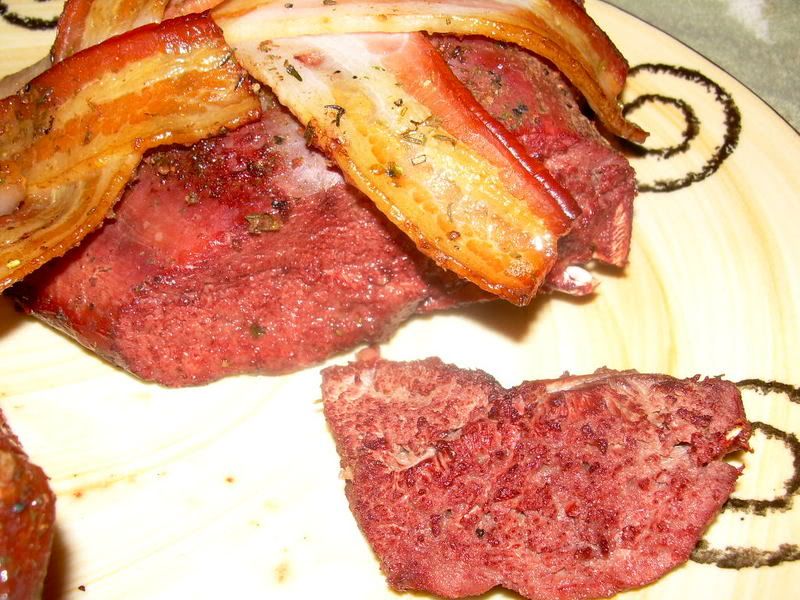 [p]
[p]Thanks to everybody! Next time I'll do em the same way. Brine overnight, setup the egg at 325, and cook until 155 internal. And oh yeah. Cheat with the bacon.