Lo and Slo - HOT and FAST (kinda) LOTS o pics.
Well I did the hot and fast low and slow.[p]First let me say that it was not a valid test. I had to leave for several hours this afternoon, so I lowered the temp while I was gone. However it did reveal some interesting things. Also let me tell you that these were "solution" included butts. They were marked down at Walmart so I bought them anyway.[p]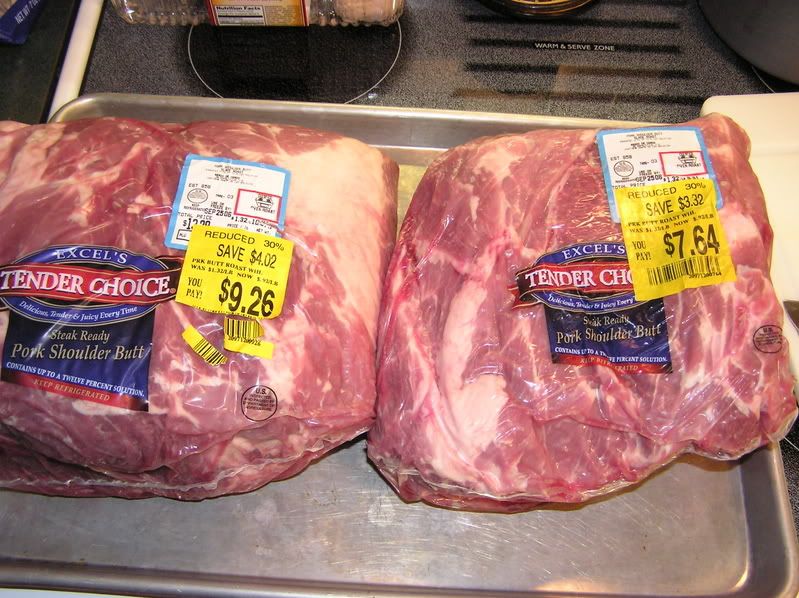 [p]At 6:30 am this morning I injected them with Mojo Marinade. I let them sit on the counter until I got the Egg stabilized at 300 Dome. Actually it was 290.[p]
[p]I put them on at 9 am.[p]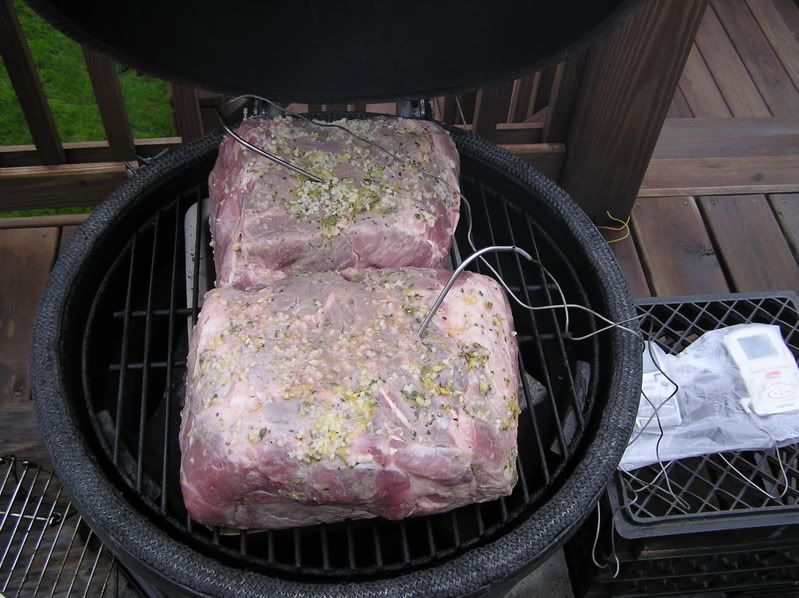 [p]Here it is at 1 hour.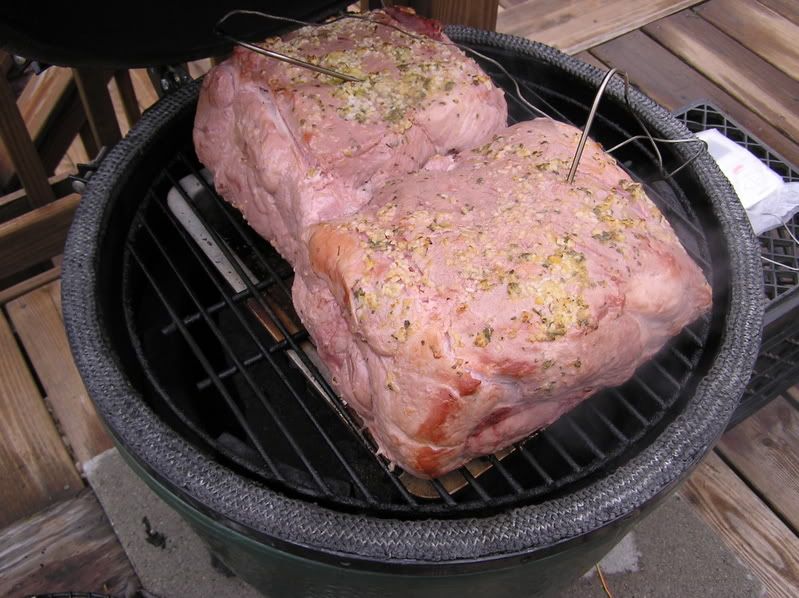 [p]Here it is at 2 hours.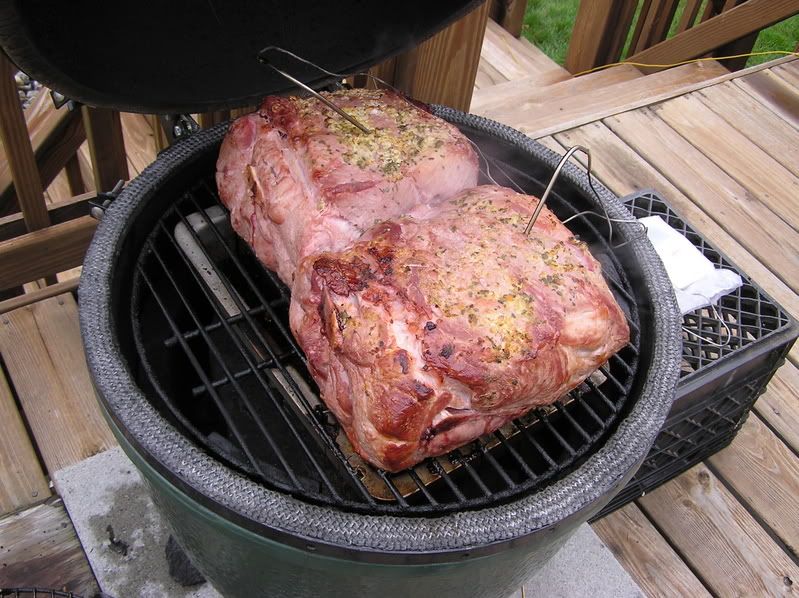 [p]Here it is at 4.5 hours. At this point I was leaving and 1 butt was at 151 and the other was at 144. So I shut the egg down to what I thought would be about 250 DOME.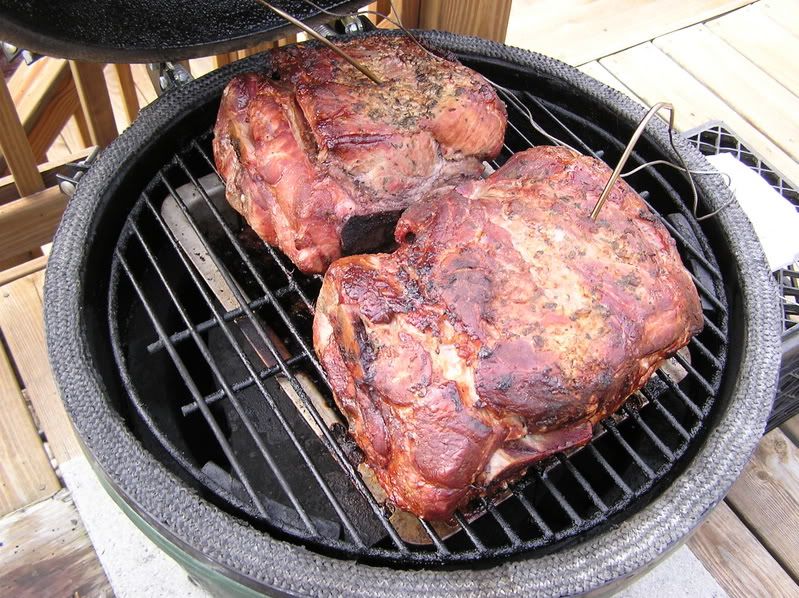 [p]When I got home at 9 hours into the cook the dome temp was at 200 degrees. The butt temps were at about 165 and 170. Tweaked the settings a little and headed out to the football game and dinner.[p]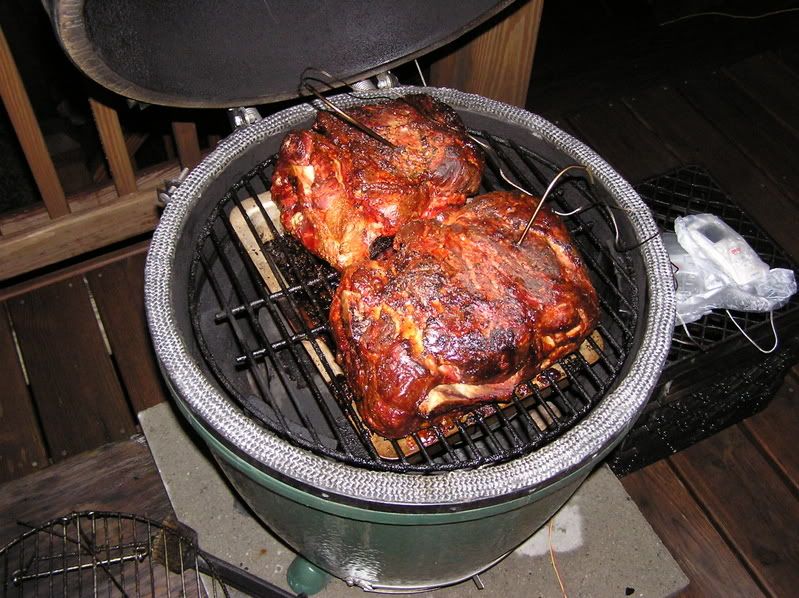 [p]13.5 hours into the cook, The larger butt is 192 degrees and wiggly. The smaller butt is 188 and still a little stiff.[p]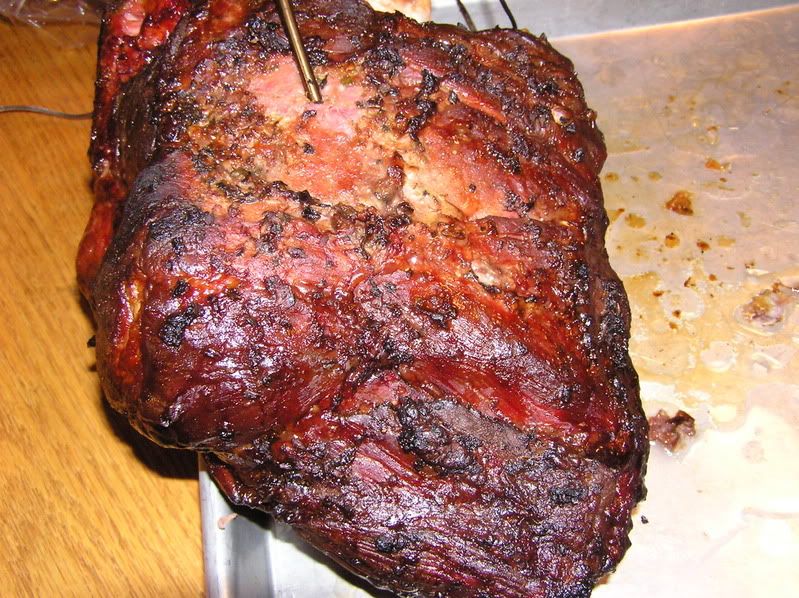 [p]Pulled them both off the grill at those temps. Wrapped and went into pre-warmed cooler. Where they have been for about an hour.[p]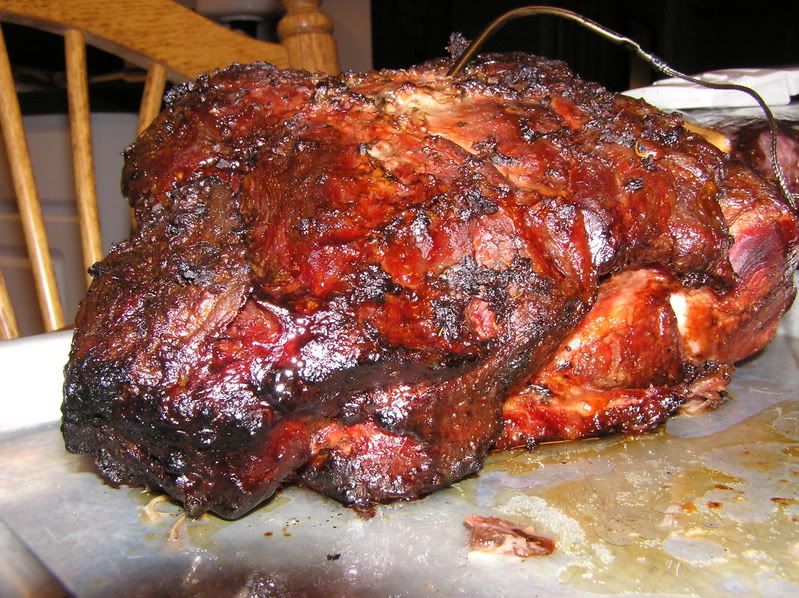 [p]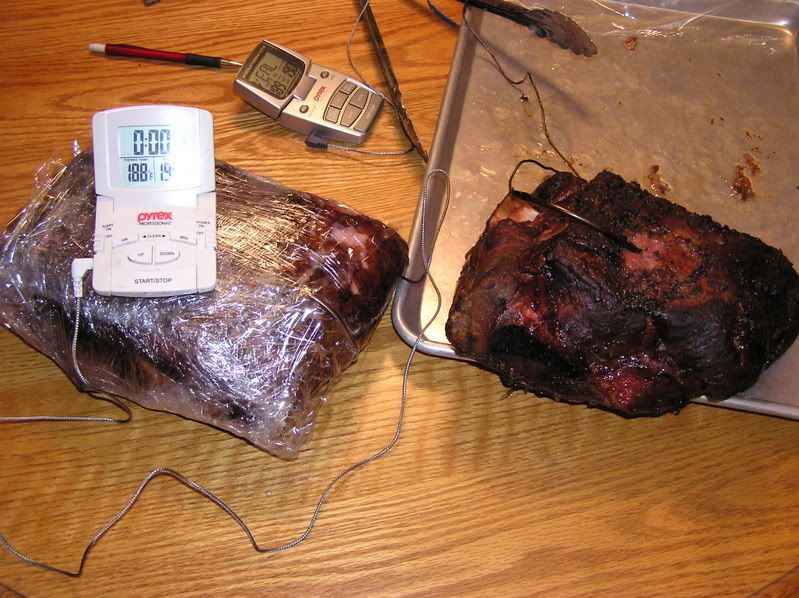 [p]