Looking forward to a delicious Christmas dinner? Keep our
Holiday Entertaining Publication
handy throughout December for all your holiday dinner needs. But you can also find some of our favorites on our
Country Christmas
page, including Christmas Ham and Peach Cobbler. Happy cooking!
The 17th Annual EGGtoberfest was amazing - here are the highlights 
Click Here
Simple Onion Burgers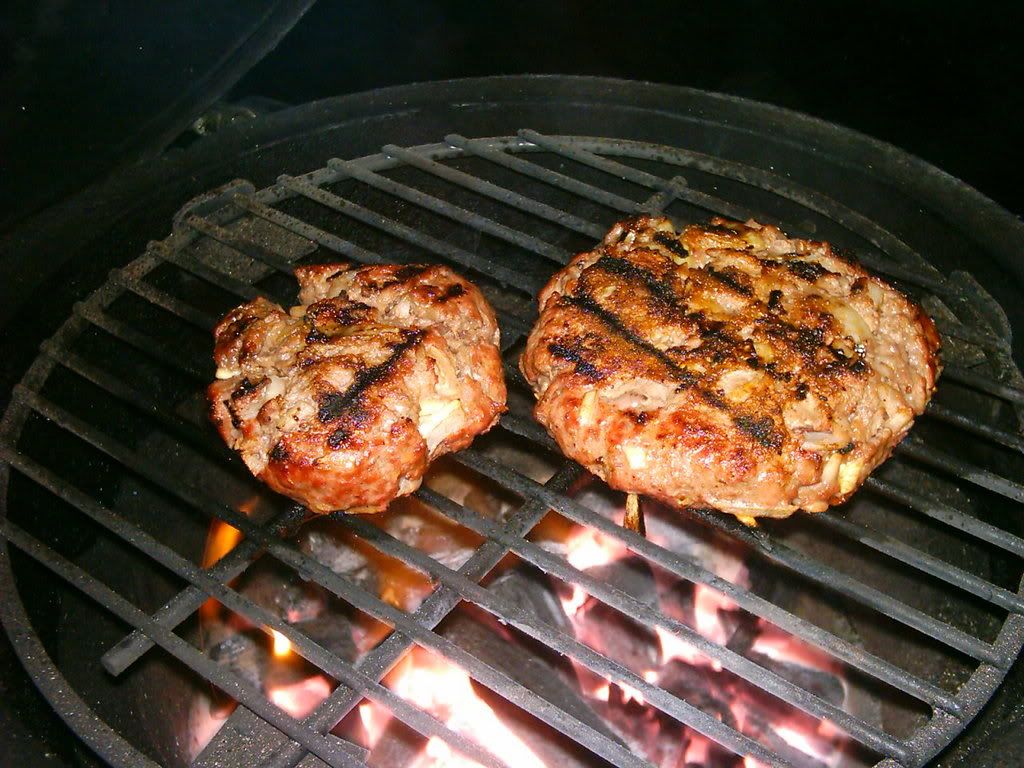 <p />
I'm not asking for a smiley face burger but a week or 2 back CWM posted a Onion Burger that only contained chopped onion and BBQ sauce. I decided to try it. They are super and easy to prepare. 4 minutes each side on raised grid at 700 degrees will get you a little peice of heaven. Large is mine (coated with cajun spice) little wee one is for demanding, mostly vegetables, wife.