It's almost Halloween and if you're cooking on your EGG, you may end up with more people knocking on your door asking for
pork chops
than candy! In case you're willing to share and want to please a crowd, we recommend warm
Margherita Pizza
,
FGL's Lemon Pepper Wings
or our favorite,
S'mores in a Cone
!

If you missed the 17th Annual EGGtoberfest here are the highlights Click Here Fall is upon us, and it's a great time for getting out to one of the many #EGGfests around the country - see a list here
Simple Onion Burgers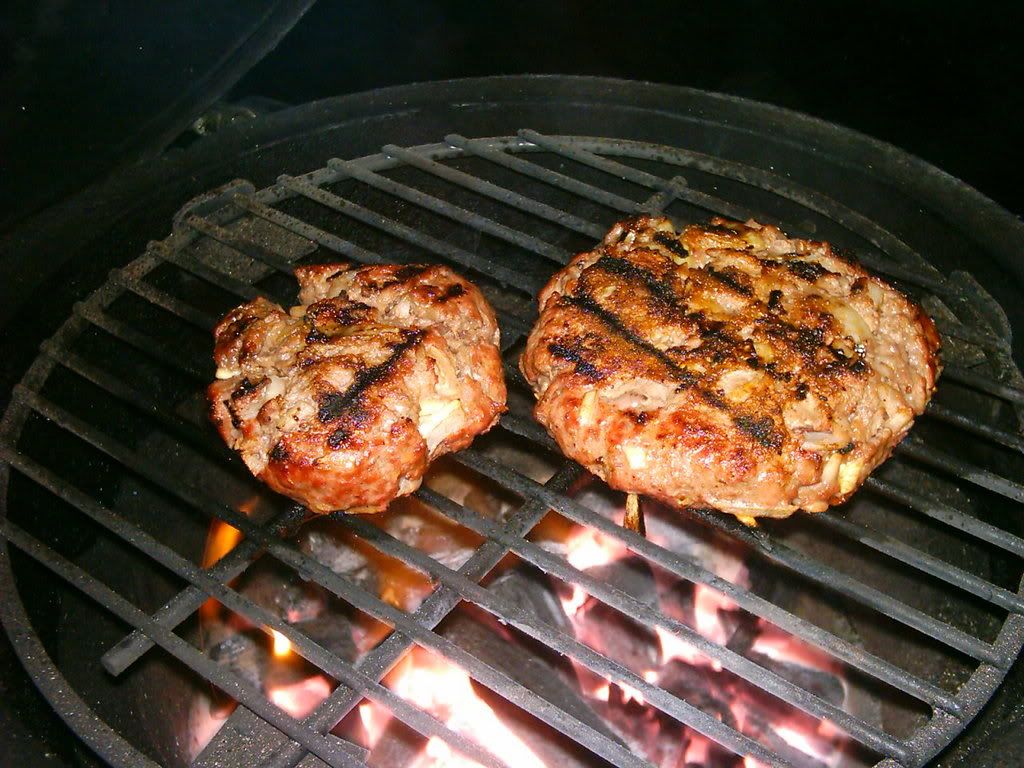 <p />
I'm not asking for a smiley face burger but a week or 2 back CWM posted a Onion Burger that only contained chopped onion and BBQ sauce. I decided to try it. They are super and easy to prepare. 4 minutes each side on raised grid at 700 degrees will get you a little peice of heaven. Large is mine (coated with cajun spice) little wee one is for demanding, mostly vegetables, wife.