Hop on down to your nearest EGG dealer this week to pick up some Easter EGGcessories! Here are a few that may be useful for Easter, the
V-rack
,
electric charcoal lighter
and
flexible skewers
! Now that Spring is in the air, it's time to think about getting out to one of the many #EGGfests around the country -
see a list here
New Spare Ribs on Father's Day
Well Happy Father's Day! Did some spare ribs, may have been the best I've ever done. I did these different than I've done in the past. I marinated these in apple juices, lemon juice, honey, fresh garlic, salt, fresh cracked pepper. Let them rest over night in the marinate. Then, before I put them on the BGE, I rubbed them w/ some homemade rub. Also put on some Sausage.

Happy Egging…See you all in Oklahoma.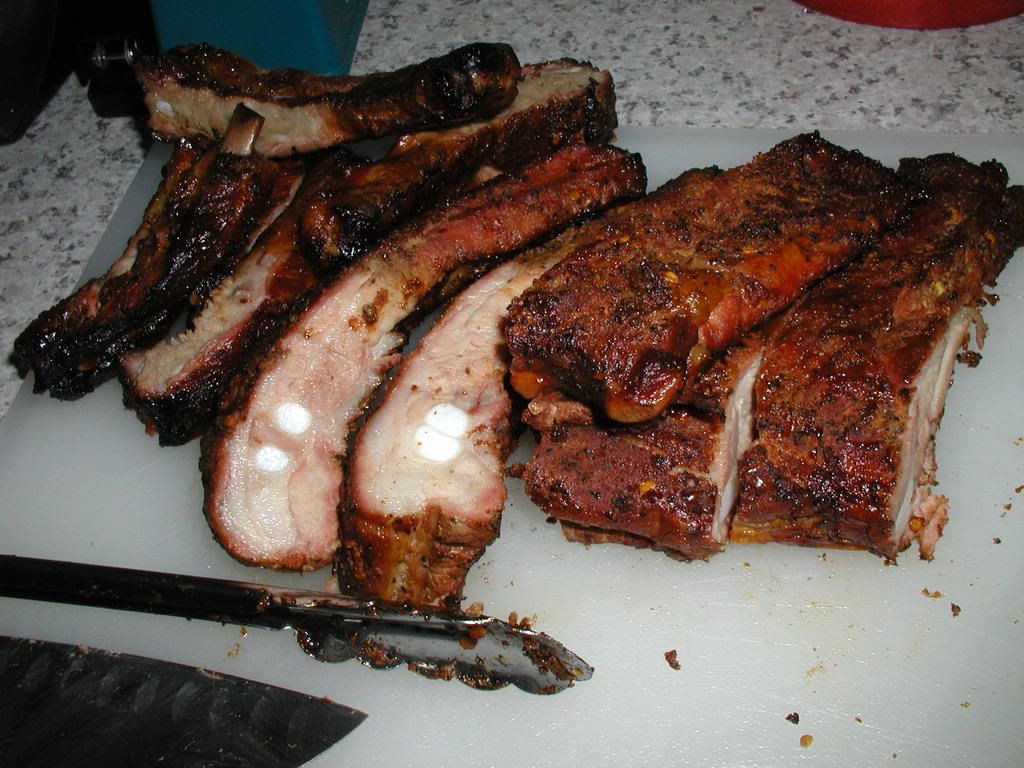 <br><br>Post edited by: locolongball, at: 2005/06/19 20:39