There are two very delicious food holidays coming up that we wanted to share with you all because cheese and guac deserve to be celebrated!
Guacamole Day
is on September 16th and
Cheeseburger Day
is on September 18th. Happy cooking EGGheads! It's time to think about getting out to one of the many #EGGfests around the country -
see a list here
New Spare Ribs on Father's Day
Well Happy Father's Day! Did some spare ribs, may have been the best I've ever done. I did these different than I've done in the past. I marinated these in apple juices, lemon juice, honey, fresh garlic, salt, fresh cracked pepper. Let them rest over night in the marinate. Then, before I put them on the BGE, I rubbed them w/ some homemade rub. Also put on some Sausage.

Happy Egging…See you all in Oklahoma.
:)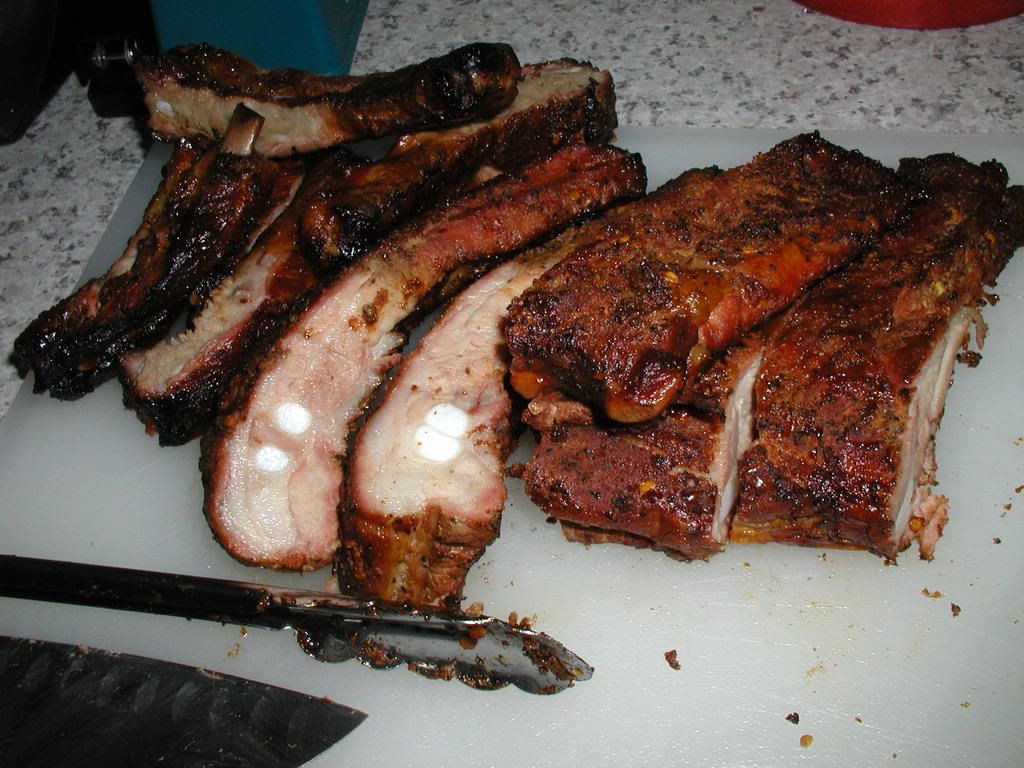 <br><br>Post edited by: locolongball, at: 2005/06/19 20:39