So aside from painting it on, why do I have no smoke ring? Am I poorly informed? Do I have too high of an expectation? Do other people have some way of cheating? I know you can use tender quick, but is that the only way? I will detail step by step, tell me where I went wrong.
I put together a rub, real simple, nothing special. Typical pork rub ingredients.
Bought a bone in butt fro my local butcher. Rinsed it, patted dry. I Made some mustard out of dark and yellow seeds, beer and AC vinegar. I lightly coated it with the mustard. Then I applied the rub.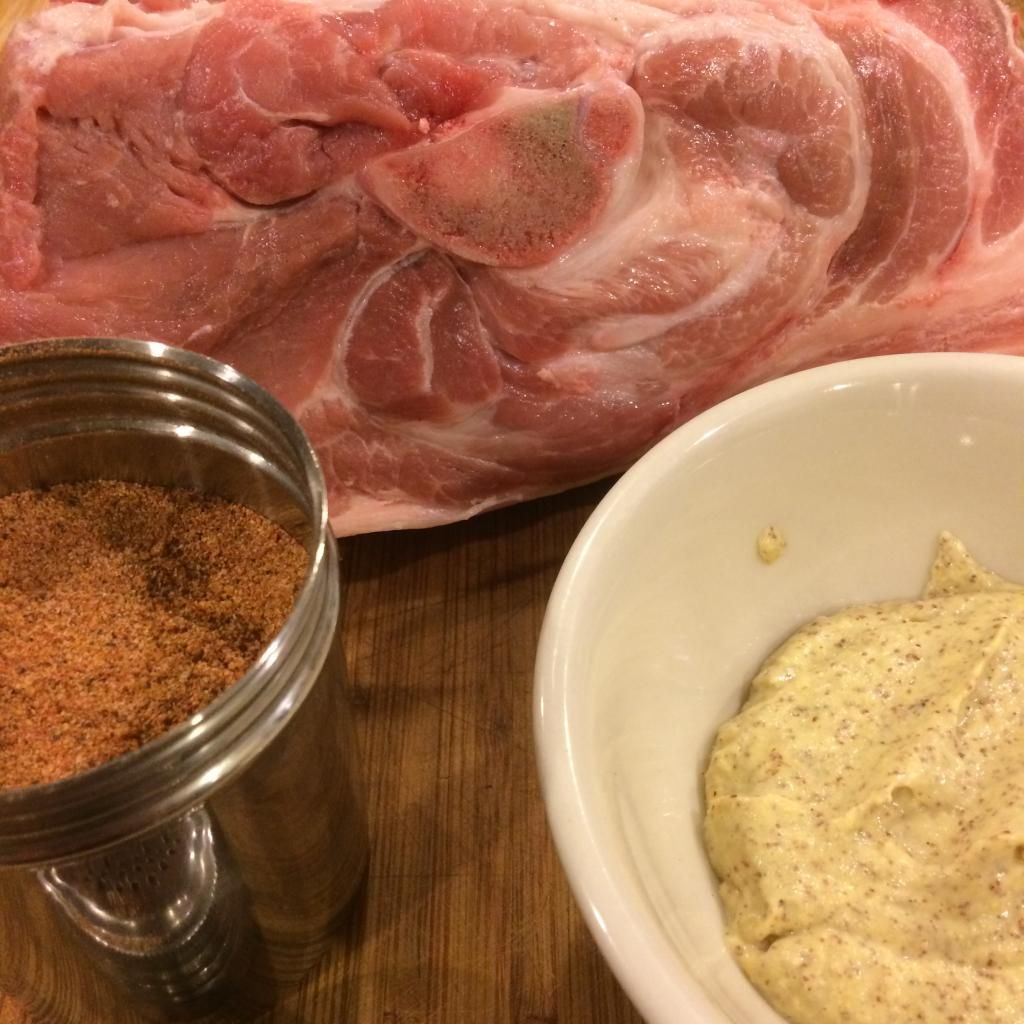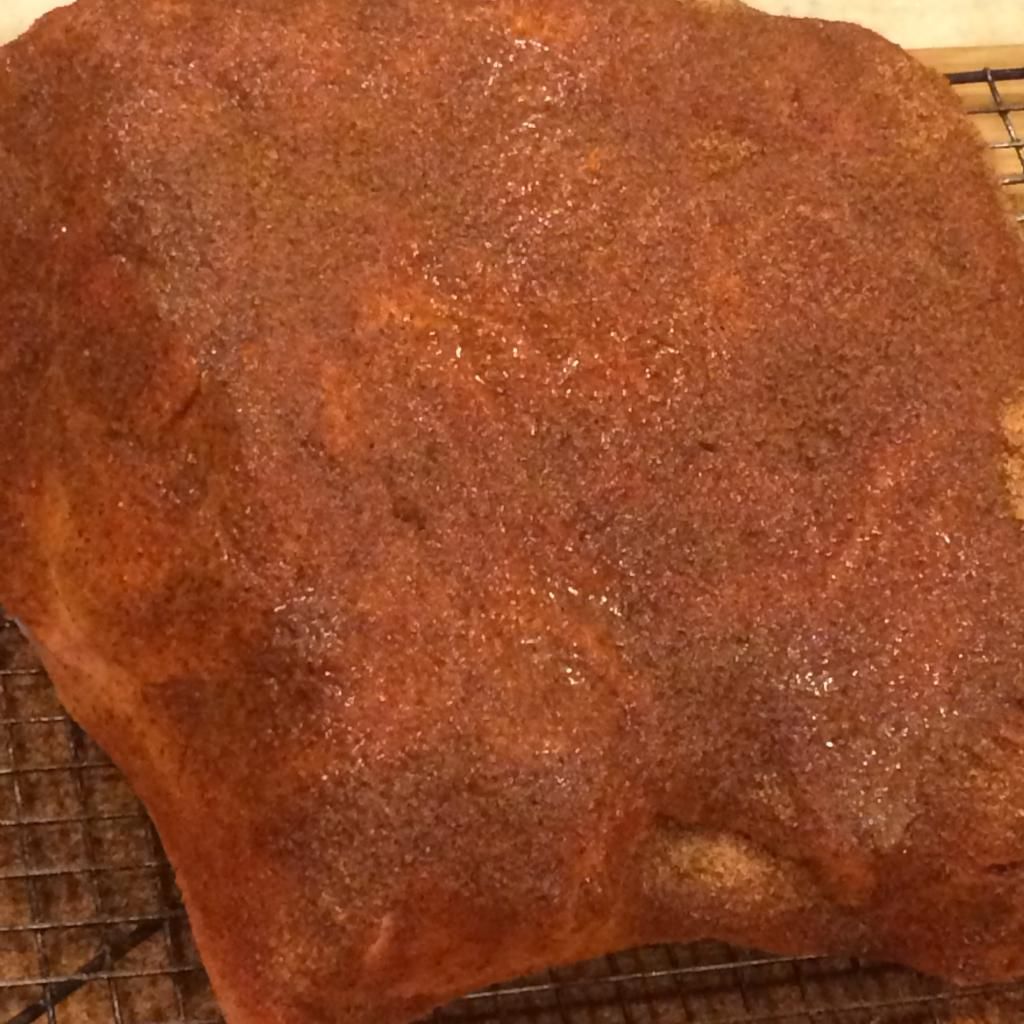 It had great color before it went on. Put it on at midnight @ 225F with a water pan and green (fresh not dry) applewood.
I only used the wood when I was ready to put the shoulder in.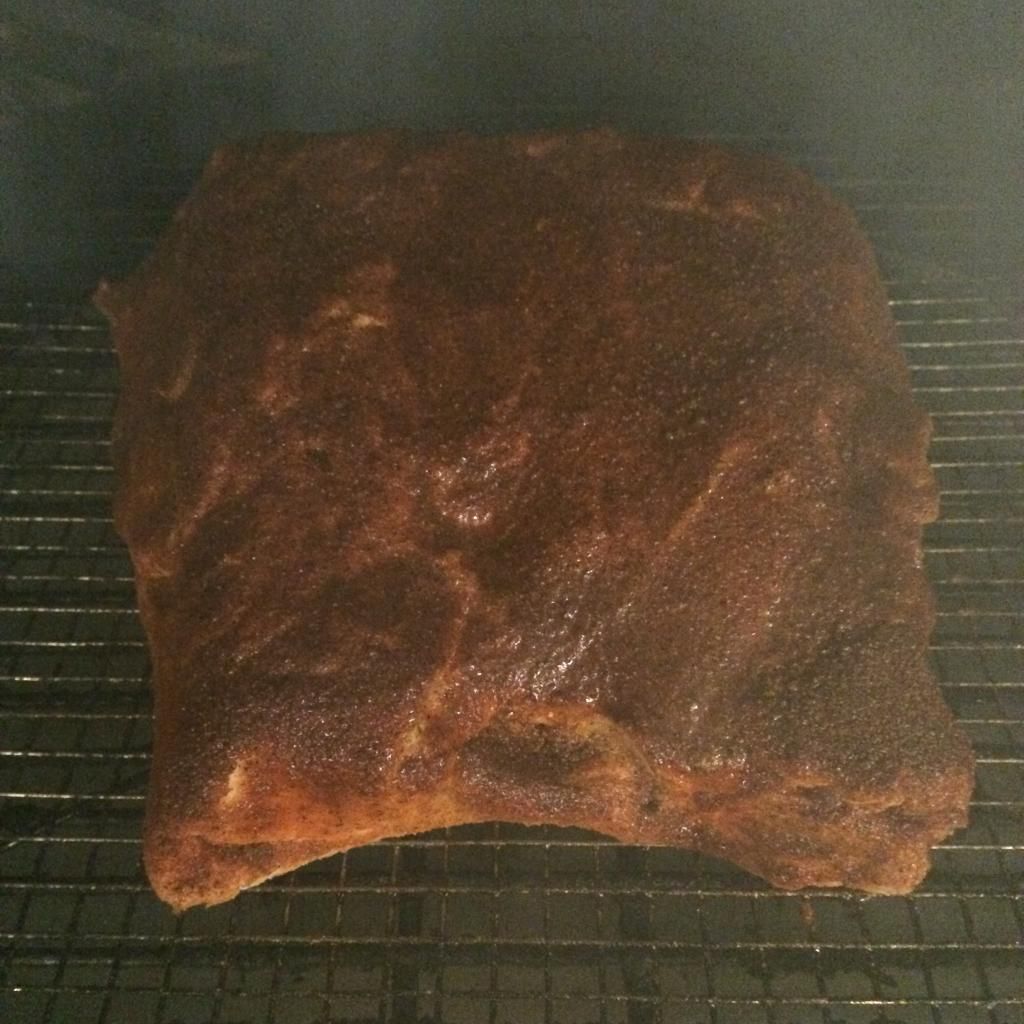 I also closed the daisy wheel down pretty tight for the start of the cook to keep a good fog in the egg.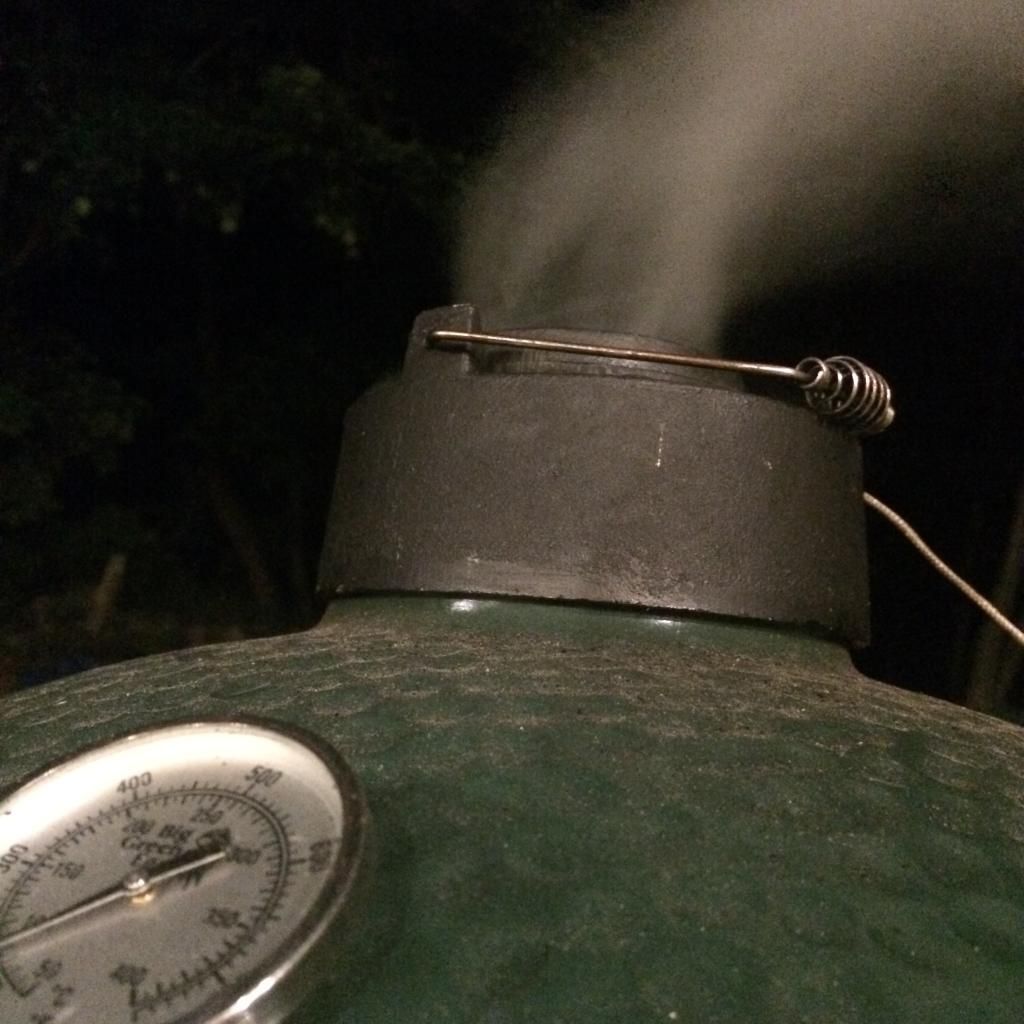 At 150F internal temp, I foiled it. This is a pic of it when I pulled it to wrap.
And then @195F I took it out of the foil to crisp up the bark.
The meat was moist, it had a great flavor, the bone pulled out clean, but the smoke ring was very slight.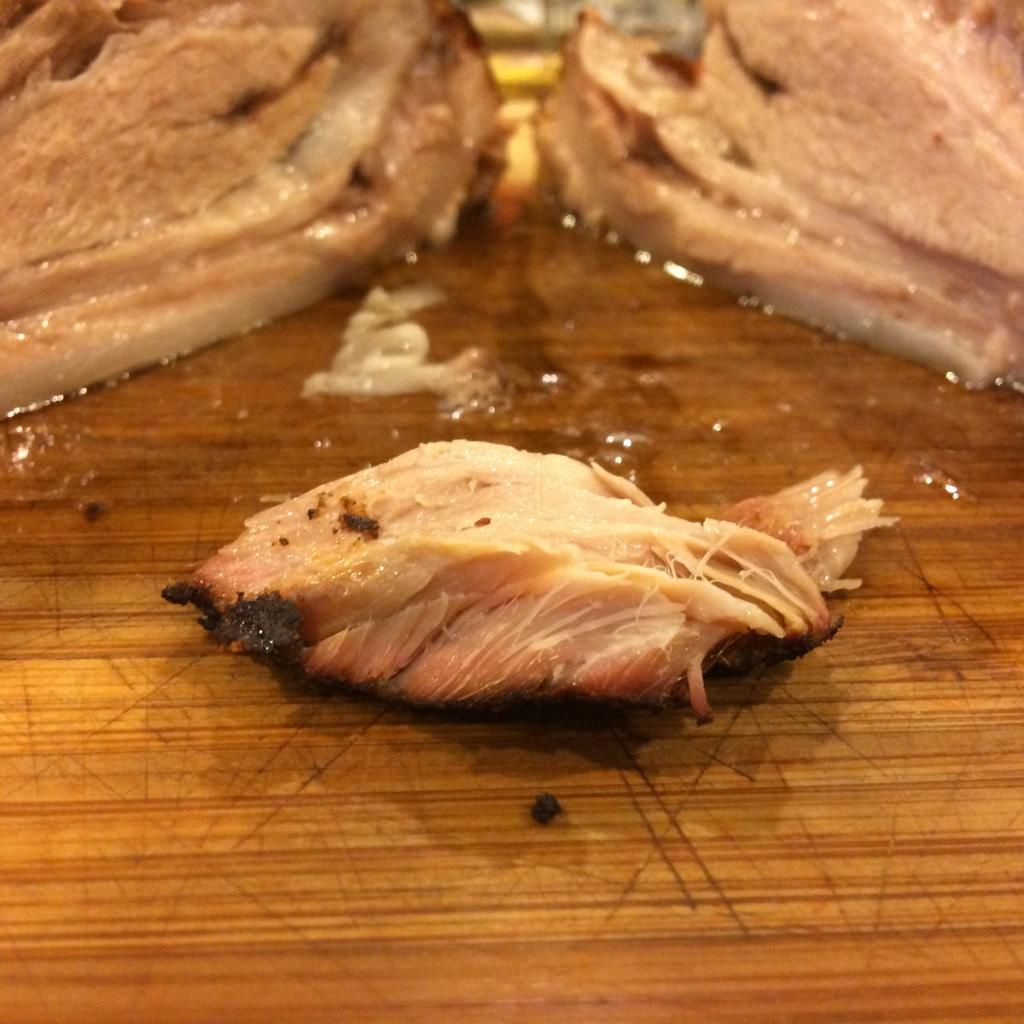 Now I have also heard that freezing yo meat will give it more time to form the smoke ring, and I will try that next, but if anyone has and advice, I am willing.