Hi folks. I was hit with Transverse Myelitis December 2012 and it left me a T4 paraplegic (middle of the chest). I had lots of concerns and issues to work through, one of them being: how will I manage my XL Egg. We moved it closer to the back door and then removed the wheels to drop it down about 3-4". That's low enough so I can now lift the top, remove/replace the grill, and manage the lump inside. I need help refilling the Egg with lump or if I am doing a low and slow as the placesetter is to large for me to manage. Otherwise, I am good to go!!
We had friends over Saturday night. The menu consisted of ABTs, filets, and beautiful sockeye salmon. Steaks were coated with Kent Rathburn steak/chop rub.
I grabbed this shot as dinner went on.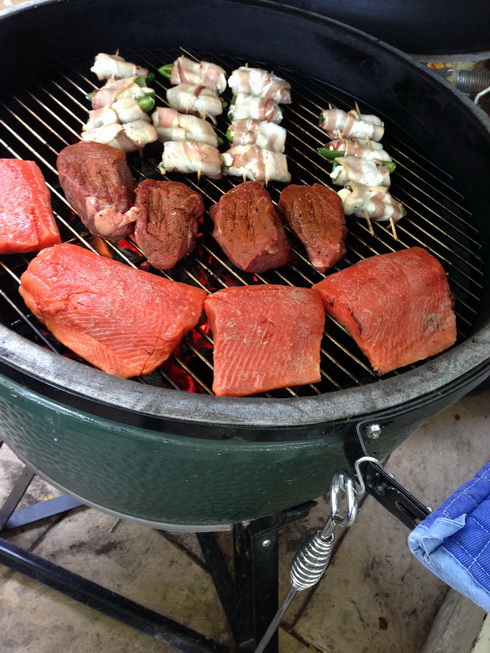 Note the different cap on top. I replaced the daisy wheel with this device. It makes it much easier for me to manage the top venting, I can easily spin it which opens/closes the vents.
Cheers,
Don
XL and Medium BGE. Dallas, Texas.