Welcome to the EGGhead Forum - a great place to visit and packed with tips and EGGspert advice! You can also join the conversation and get more information and amazing kamado recipes by following Big Green Egg at:
Facebook  |  Twitter  |  Instagram  |  Pinterest  |  Youtube  |  Vimeo
Share your photos by tagging us and using the hashtag #EGGhead4Life.
In Atlanta? Come visit Big Green Egg headquarters, including our retail showroom, the History of the EGG Museum and 
Culinary Center
!  3786 DeKalb Technology Parkway, Atlanta, GA 30340.
Eye of Round Roast for Sandwiches
We were discussing some sandwich ideas and one thing led to another, and the other was a New Orleans sandwich Judy is fond of, a Ferdi from Mothers Restaurant. I've never had it before but it sure sounds good.

To make it we first have to roast some beef for it, and after a little research on this Forum we decided on Eye of Round after we hit on an old post by Chris at Dizzy Pig. He used Cow Lick, so we figured we would too. Only we were out of Cow Lick and had to go to Ace Hardware in The Woodlands to get some.

Naturally, we bought a bunch of other stuff and talked to a couple of people who were sniffing around the Big Green Egg display area.

We already had the beef eye but will need to do some turkey tomorrow.

Back home, I let Lily Large and focus on 300°. Then I went back inside to prep the meat and let it percolate a bit.

All I did was generously apply a good coat of Cow Lick to all sides and ends, cover it with wrap and let it work.

I was in no rush so I let Lily Large take her time to stabilize while Judy and I did some Cook-Keeping.

It's amazing what a little organizing can do. We now have room left over for new stuff. But 'Miss Organizer' has everything in it's place and there's a place for everything.

Sometime later I put the meat on and let it come back up to temperature before leaving it alone. I was using an indirect setup at about 325°.

Finally, the Thermopen told me it was time to change the Egg over to a direct setup to sear all sides of the meat. That's what Chris said do.

That done, I took it off, (cut a small end piece off for quality control purposes) and wrapped it in foil to chill in the frig overnight. Someone suggested that it slices better chilled. Sounds reasonable and we weren't hungry anyway.

So tomorrow I will slice and see what happens. Meanwhile, here some photos of today's fun...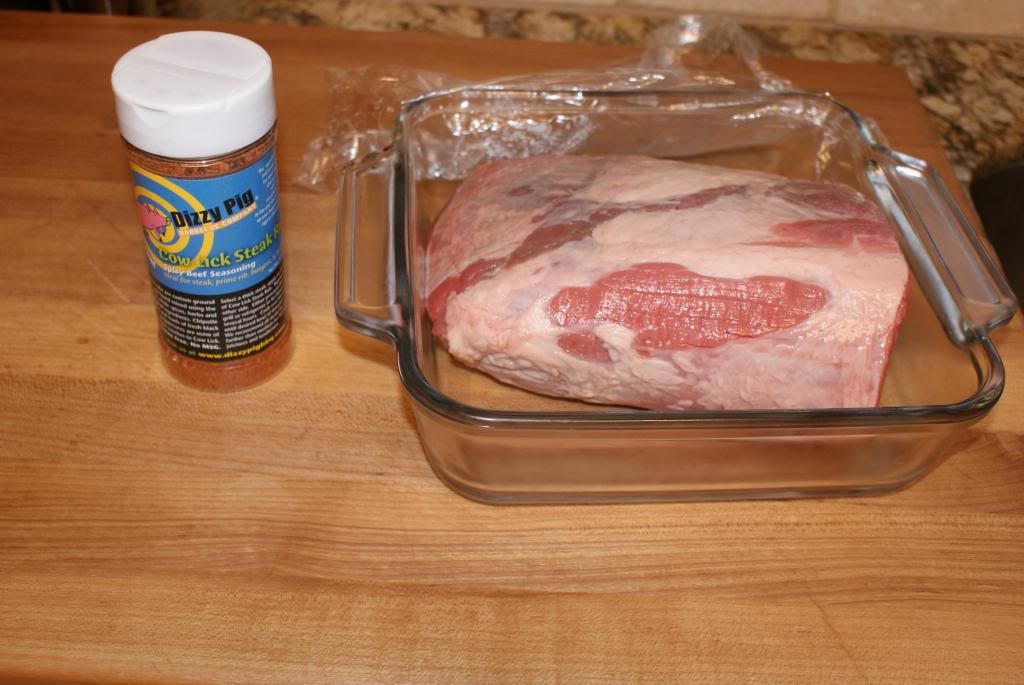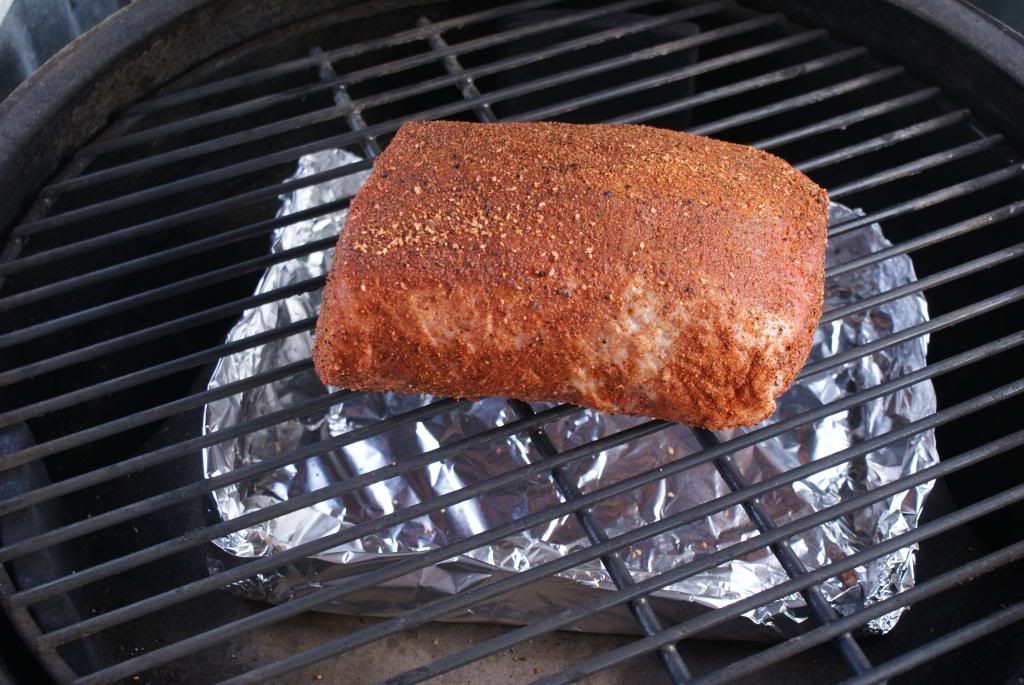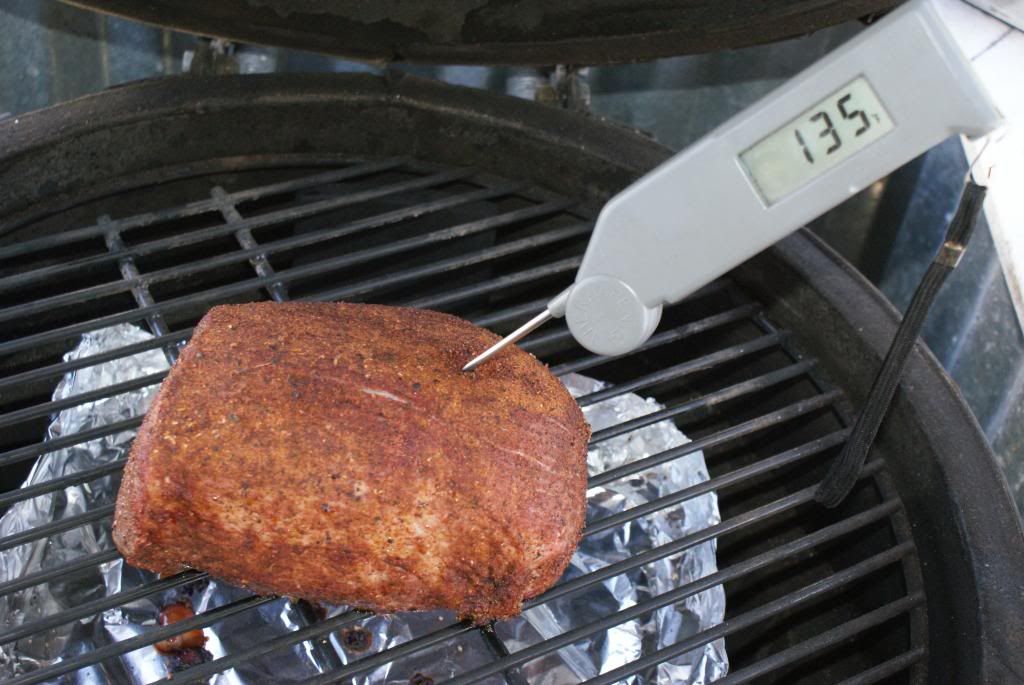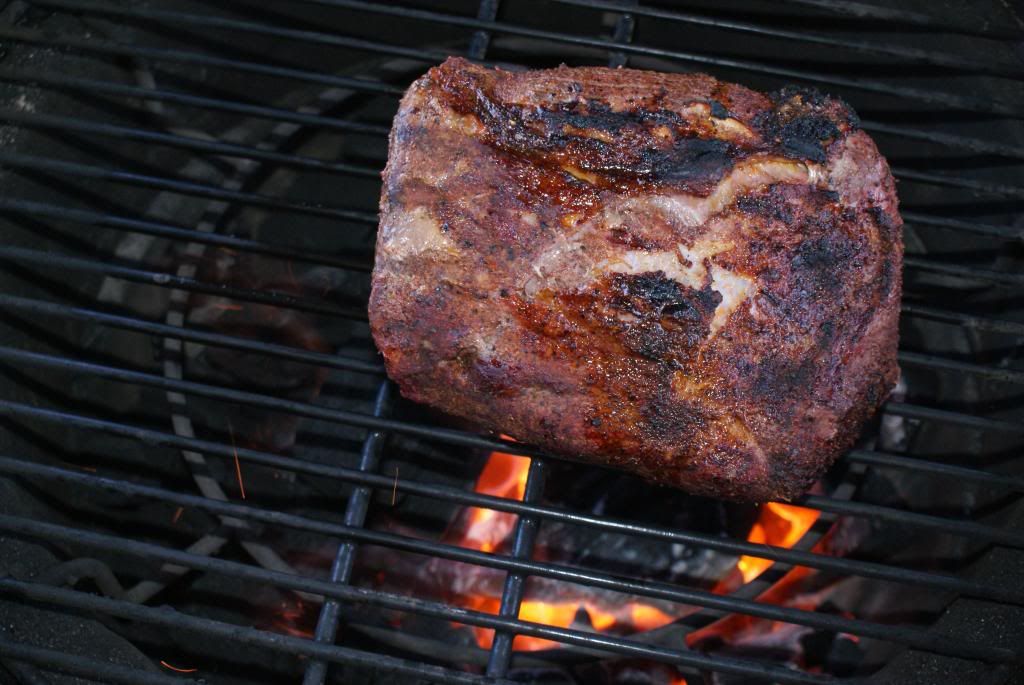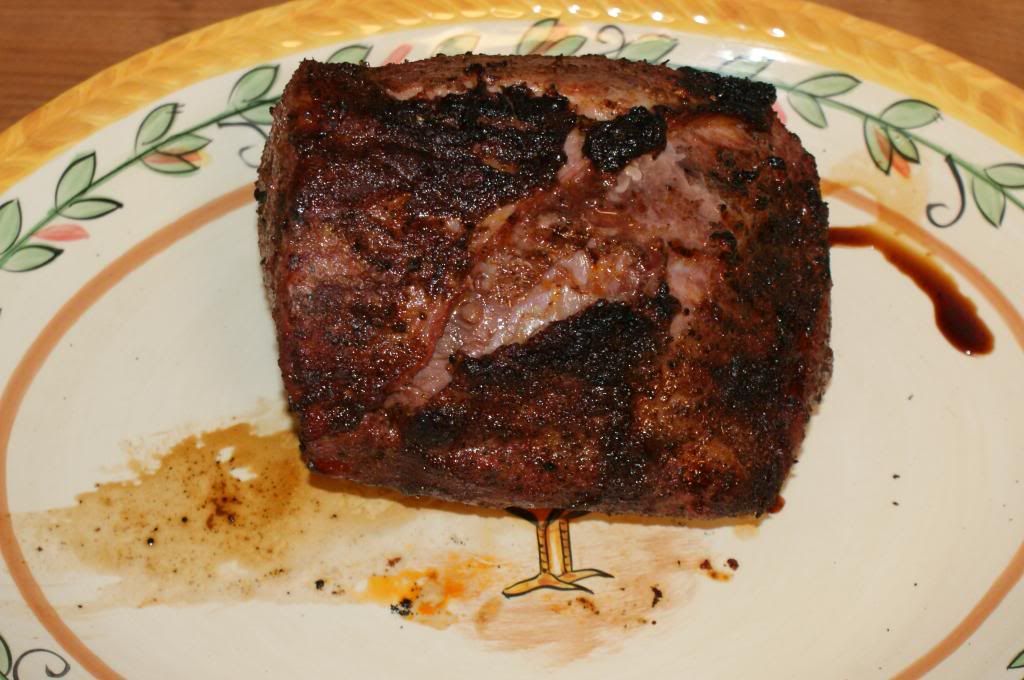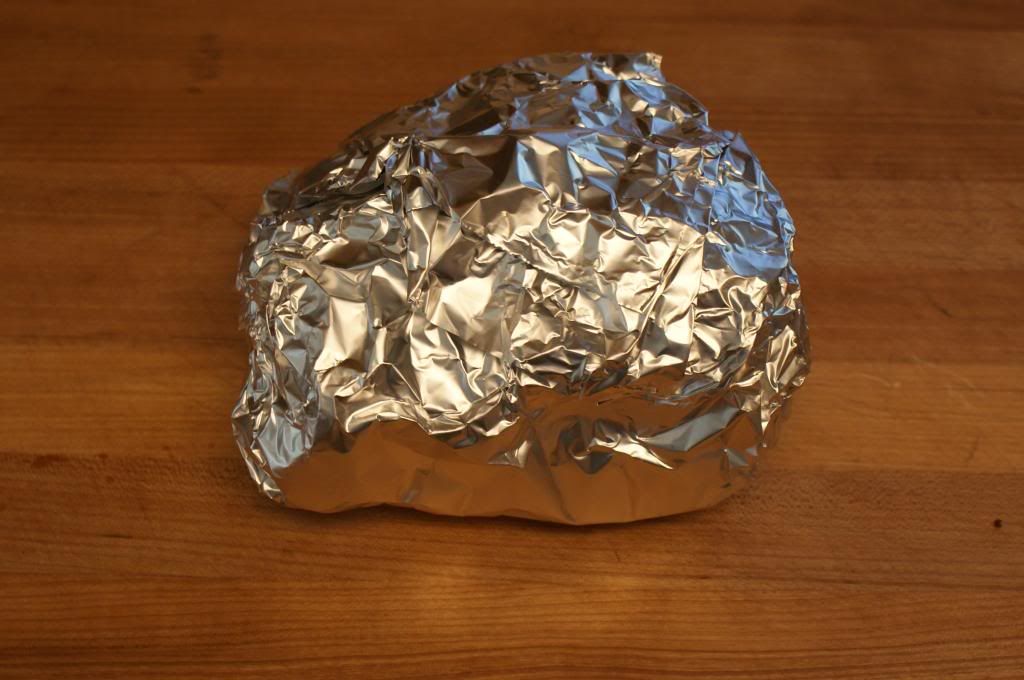 I'm pretty sure it's going to turn out good.

Spring "Chief Of Coop-Keeping And Cow-Cooking Trainee" Chicken
Spring Texas USA