Started off by smoking my first batch of bacon using my new A-Maze-N smoker. I had originally ordered some of the OHC blend pellets online. They were supposed to arrive last Wednesday. But that got pushed back. And then pushed back again till Wednesday of this week, so I cancelled my order. Ended up getting a 20lb bag of Trager apple from a local Ace Hardware store for $16. Later I found 20lb bags of B&B pellets at Academy for $12 so just an FYI if you are looking for pellets.
Had some sharp cheddar and some medium cheddar, so I thought I'd toss them on, too. Sliced 'em up so there would be more surface area for the smoke.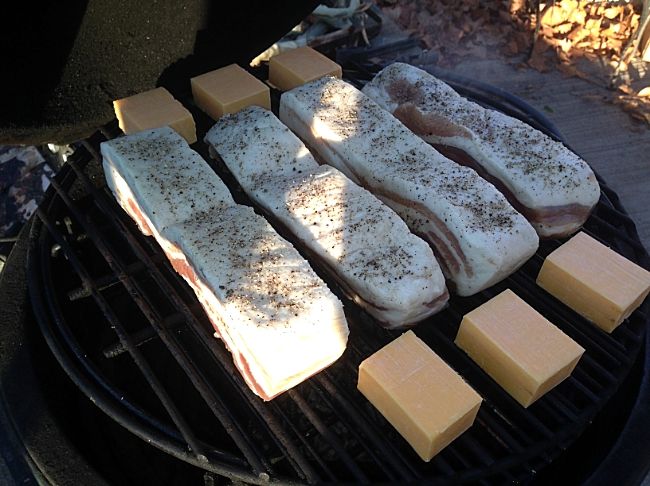 At some point later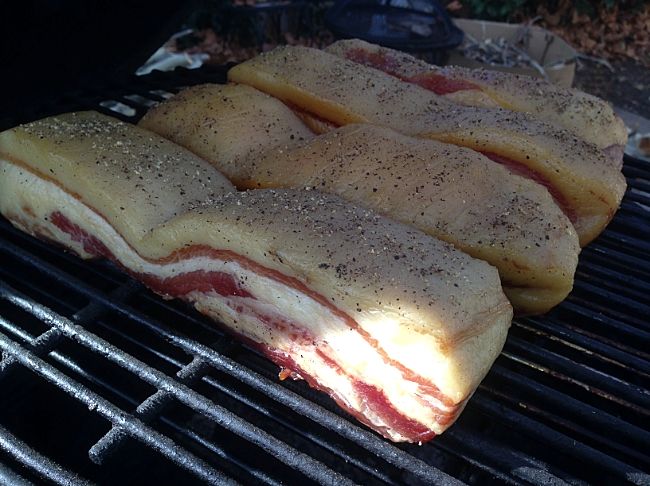 Let the bacon go for around 8.5 hours. Had to pull it because Mrs. G had been out of town for 8 days and requested that I cook something for her and I needed the large. Ok, didn't need to, but wanted to cook on it. Didn't have time to slice the bacon, so I vac sealed it and stuck it in the fridge overnight.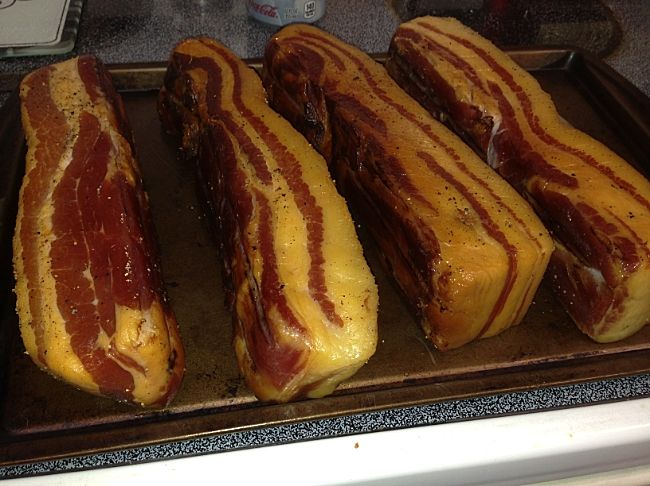 Sliced it up yesterday. Played around with different thicknesses to see what would work best and even cut some in half to see how that would turn out.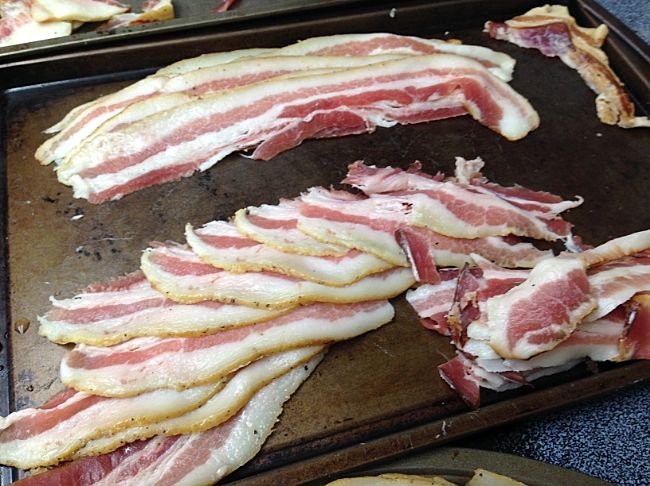 Was a fun little project. And tasty, allthough a bit salty. Maybe I didn't rinse the bacon enough before smoking it?
Jump back to Sunday night. Haven't done meatloaf in a while. Wanted to do something a bit different, so I came up with an Italian Meatloaf recipe. Used marinara sauce instead of ketchup or tomato sauce in the loaf, some Italian breadcrumbs and seasonings and mozzarella cheese. For the wook, I used orange chips just because I had found them at Academy that day and wanted to try them out.
Got a glaze of marinara sauce part way through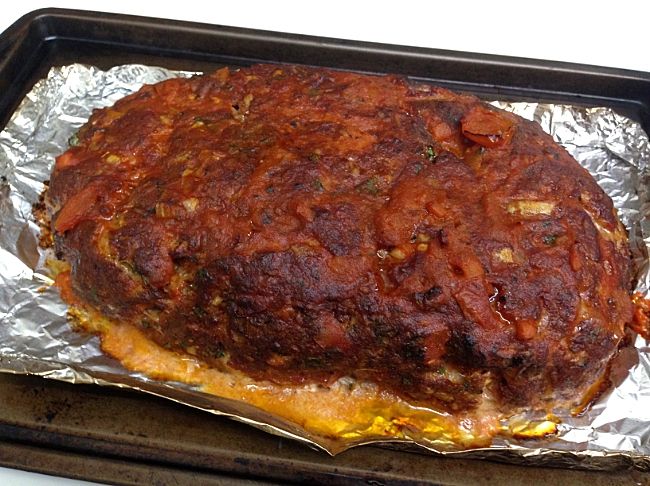 I wanted to have the traditional mashed potatoes with it, but I got outvoted by Mrs. G. I didn't put up much of a fight. I was just glad she was back home.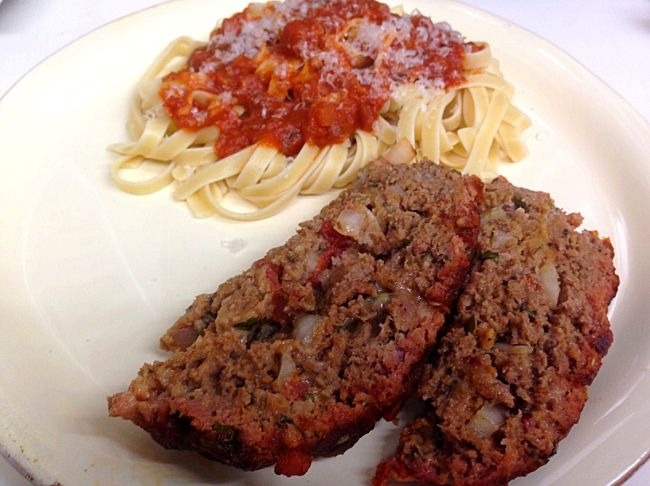 It didn't occur to me until Mrs. G took a bite and said "This tastes like a meatball! A giant meatball in a loaf form". She was right. All the ingredients for a meatball were included, I just hadn't put two and two together to see that I had created an Italian meatball meatloaf.