I'm doing ribs today, and the recipe I'm trying calls for St. Louis cut spare ribs. These were actually hard to find, in part because I wasn't able to get over to Costco (it's a long story). I'd called around to a couple of places and was striking out - one place even told me they're not carrying them any more (commies!).
SWMBO suggested I try this place a little ways out in Carrboro, one we'd seen before - basically a mom and pop type meat market. I called and the lady on the phone checked and said they had them. So I went and asked the butcher for them, and he went out in the back and got some. I should have looked at them more closely when he first brought them out, because they seemed a little small to me. Here they are on the cutting board: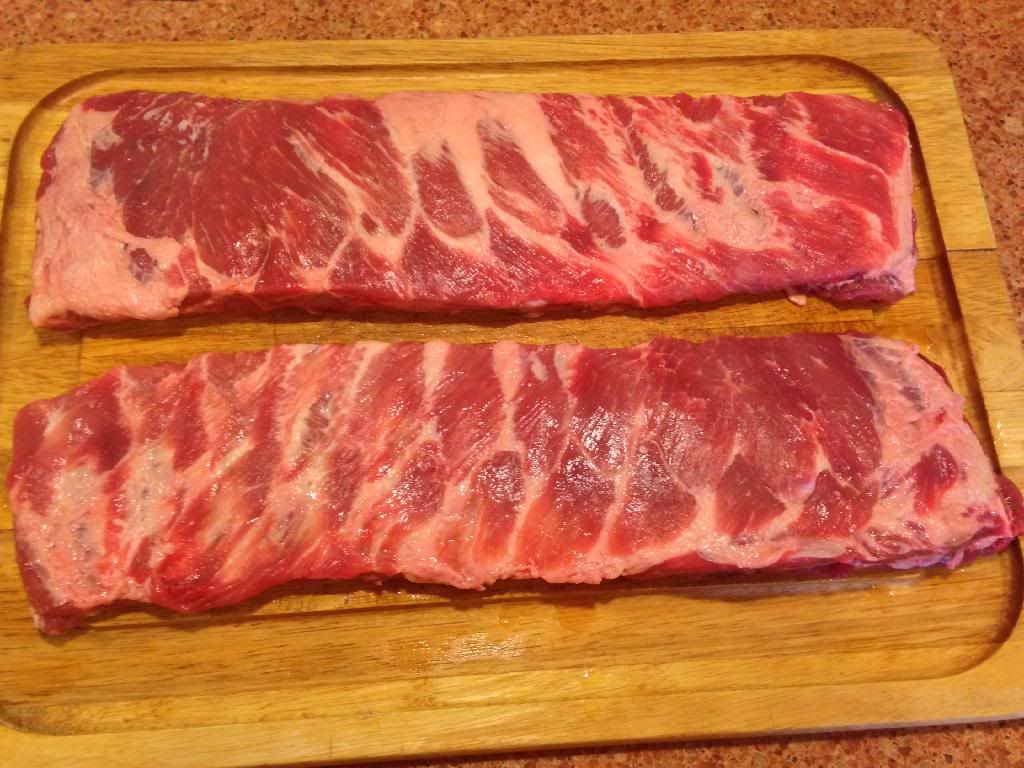 A couple months ago I did some ribs from Costco, again St. Louis cut. Here those are on the same cutting board (with some rub):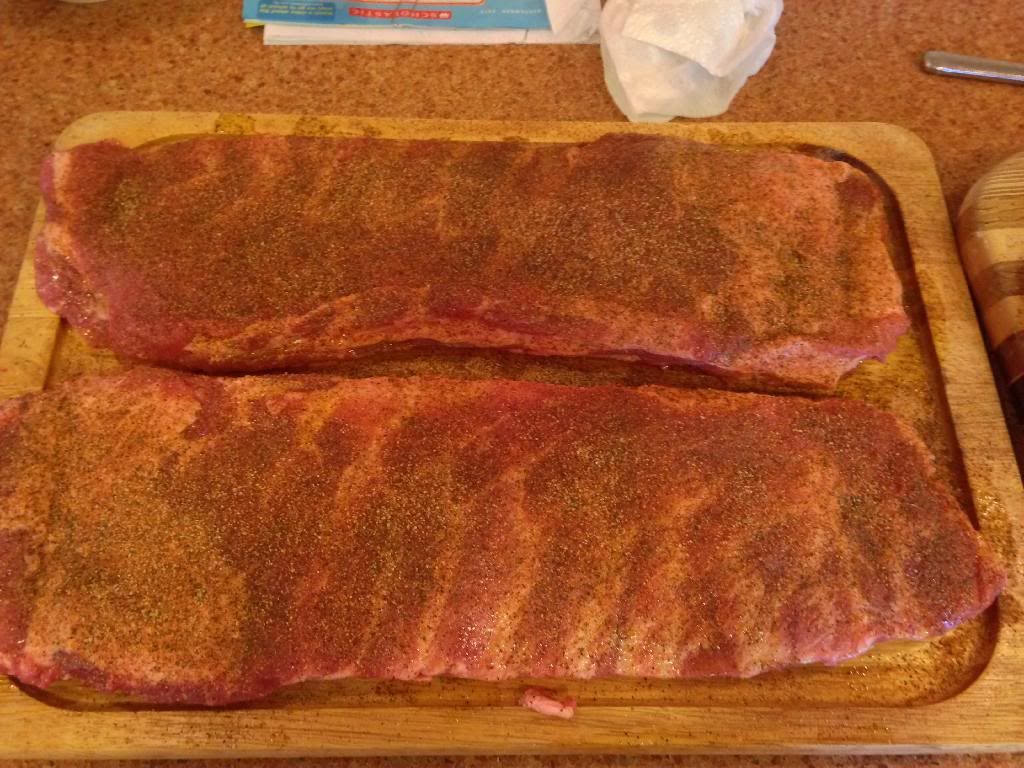 Hopefully the difference is clear. Any thoughts on this? Did the mom and pop place give me baby backs? Or were they simply trimmed differently (or perhaps just a smaller pig)?
"If the world is something you accept rather than interpret, then you're susceptible to the influence of charismatic idiots." - NdGT
"The truth is, these are not very bright guys, and things got out of hand." - DT