Outlaws are coming over for the weekend to celebrate Christmas so we decided to have a little pizza. Had the day off so I was able to make the dough well in advance. Made with bread flour, yeast, sugar, salt and olive oil. After I let it rise for a couple hours, rolled it out and waited for company. Dough had a nice skin on it when it was ready for the egg.
Should have poked the skin apparently. Look at the size of that bubble.
Did 3 pies, pepporoni and black olives for the 3 kids, supreme and taco for the 6 adults.
Crust Bottom - nice crunch but still chewey on the finish.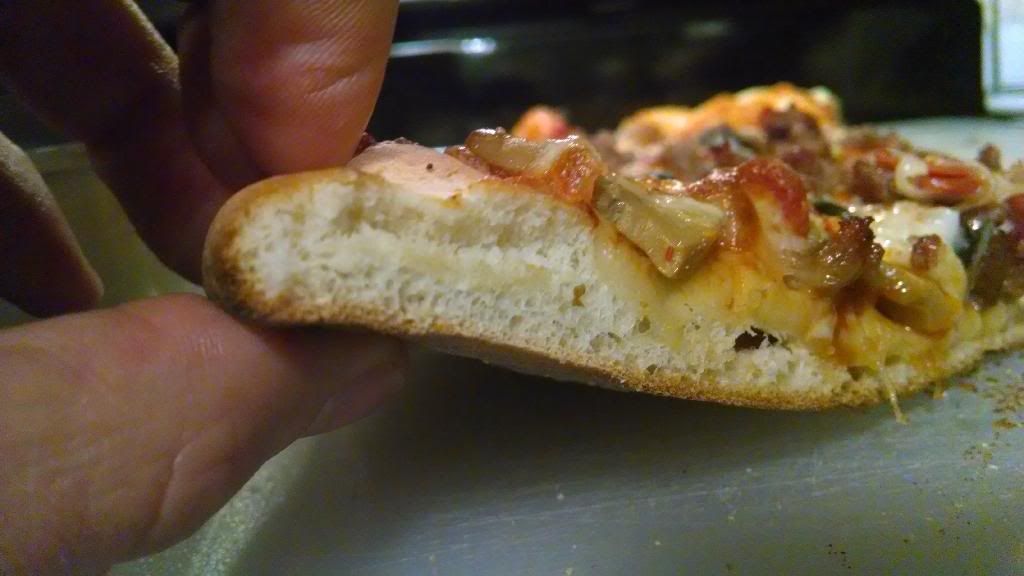 Taco was spicy refried beans, sausage mixed together.... then topped with mexican cheese blend.
Topped with hot sauce and doritos.

Topped didn't brown up like normal even tho pies were ontop of the A/R Extended rack. Maybe cause the 10 degrees with wind blowing was preventing some of the heat back. Either way it was darn good and really like the crunch on the crust.
NW IA
2 LBGE, 1 SBGE, 22.5 WSM, 1 Smokey Joe