We're feeling pretty super, how about you? The big game is fast approaching, and while we love football, we love an excuse to invite people over and cook even more! You too can cook like a champion with recipes from
Dr. BBQ's NFL Gameday Cookbook
: Grilled Tuna Sandwiches from Seattle and Baked Brie from New England. Who's going to win? You'll have to cook both to find out.
The 17th Annual EGGtoberfest was amazing - here are the highlights 
Click Here
NY strips (reverse sear) & Twice-Baked Sweet Potatoes (pics)
Time for some Meat & Potatoes:
NY Strip Steaks

got salt and pepper before going on egg indirect at 275f until internal temp at 115-120f. Pulled them off to rest under some loosely tented foil, switched egg to direct with cast iron grate down low, and cranked egg to 650f. Steaks back on for a 30sec sear per side - then another rest while we ate some green salad.



Twice Baked Sweet Potatoes

from latest cooks illustrated magazine - Thyme/Shallots/Parmesan/Egg/etc. .. . . . Awesome.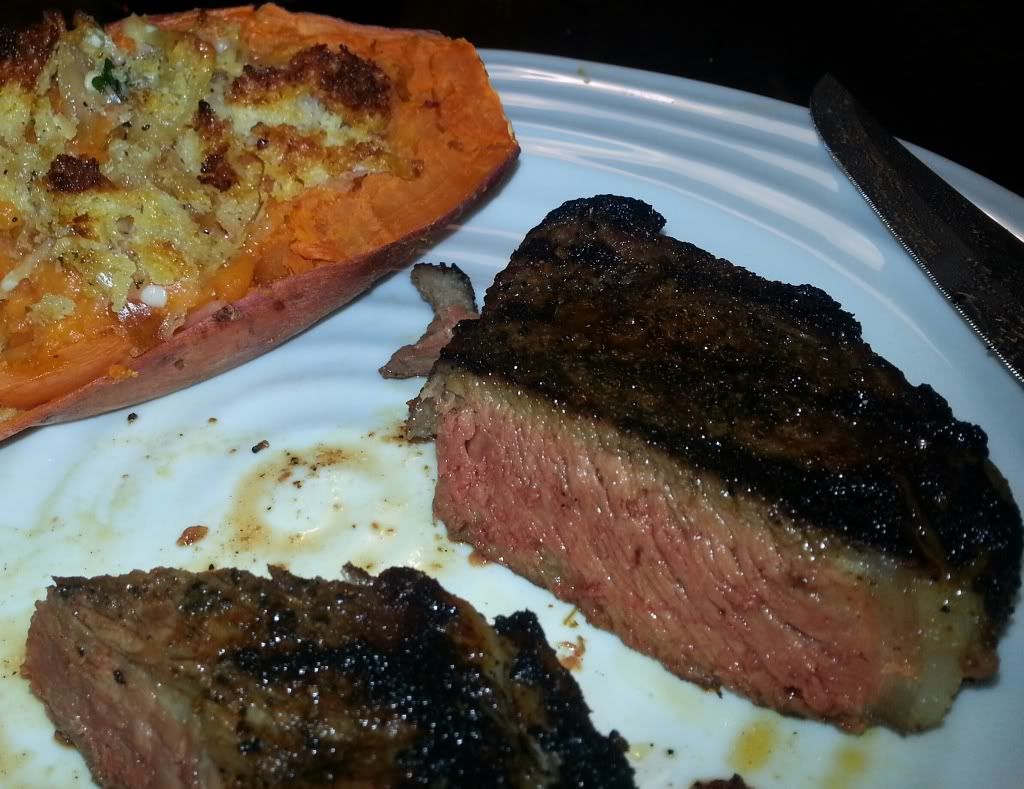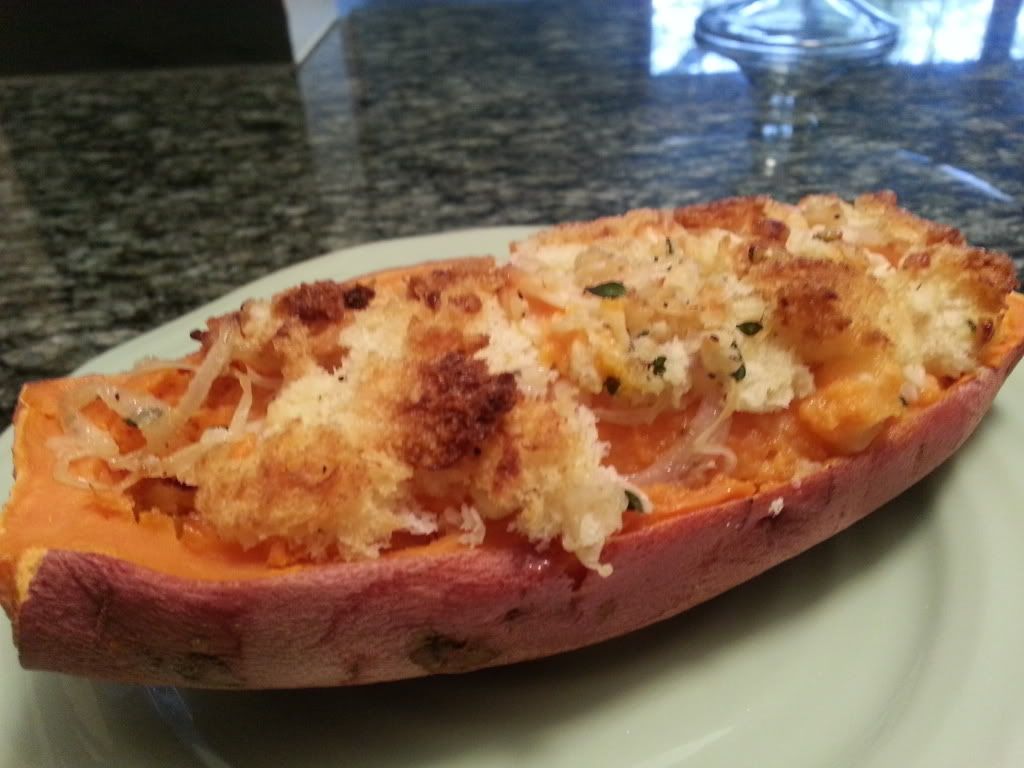 Columbus, Ohio