Hop on down to your nearest EGG dealer this week to pick up some Easter EGGcessories! Here are a few that may be useful for Easter, the
V-rack
,
electric charcoal lighter
and
flexible skewers
! Now that Spring is in the air, it's time to think about getting out to one of the many #EGGfests around the country -
see a list here
NY strips (reverse sear) & Twice-Baked Sweet Potatoes (pics)
Time for some Meat & Potatoes:
NY Strip Steaks

got salt and pepper before going on egg indirect at 275f until internal temp at 115-120f. Pulled them off to rest under some loosely tented foil, switched egg to direct with cast iron grate down low, and cranked egg to 650f. Steaks back on for a 30sec sear per side - then another rest while we ate some green salad.



Twice Baked Sweet Potatoes

from latest cooks illustrated magazine - Thyme/Shallots/Parmesan/Egg/etc. .. . . . Awesome.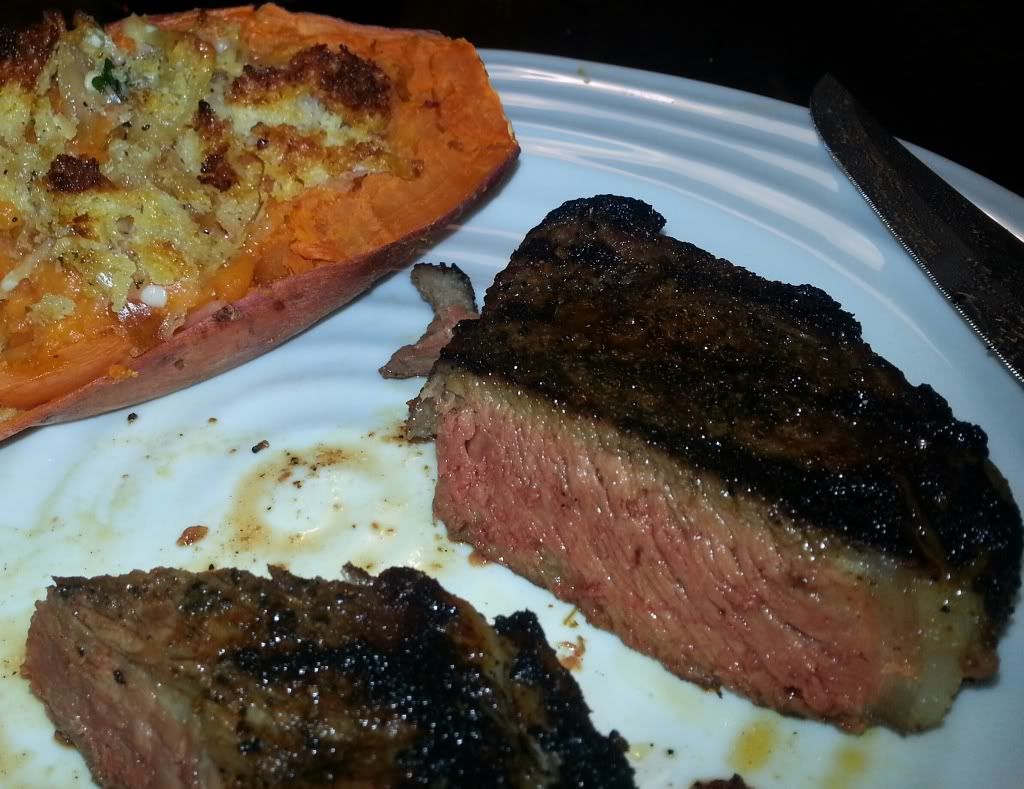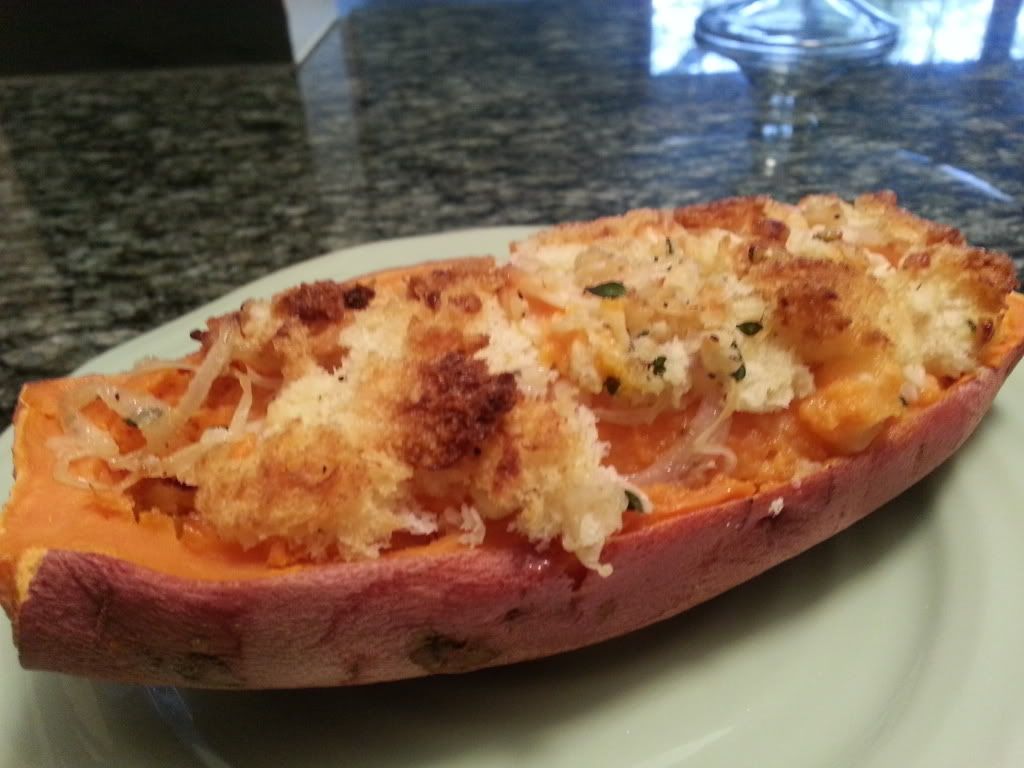 Columbus, Ohio