I caught this article on CNN last night:
The author calls them "deadly sins". I suppose a steak that's expensive and not all that good probably would kill some of the forum members around here. He doesn't say what restaurant he's slamming in NY but from some of the comments, it seems to be Luger's.
Anyway, I had to laugh because since I've started cooking steaks on the BGE, I don't bother ordering them when we go out. There's no comparison. A few weeks ago I picked up some dry-aged cowboy ribeyes from a new butcher we have in town. They were about 1.5" thick: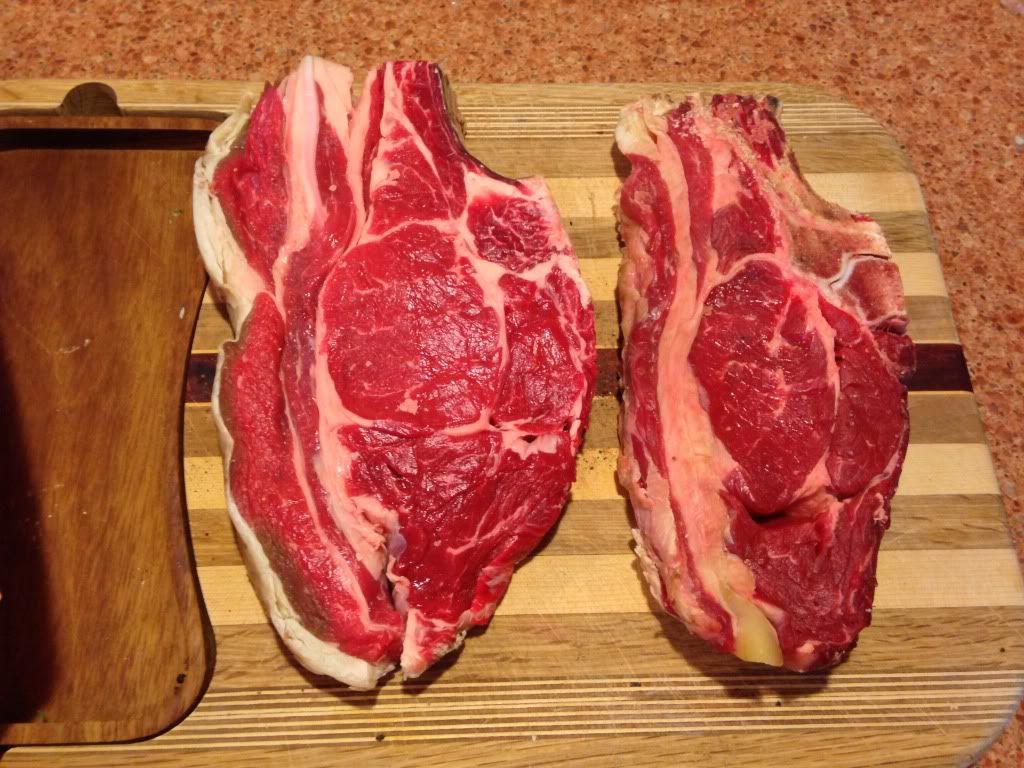 I cooked them following APL's recipe. Here they are sliced after coming off the egg: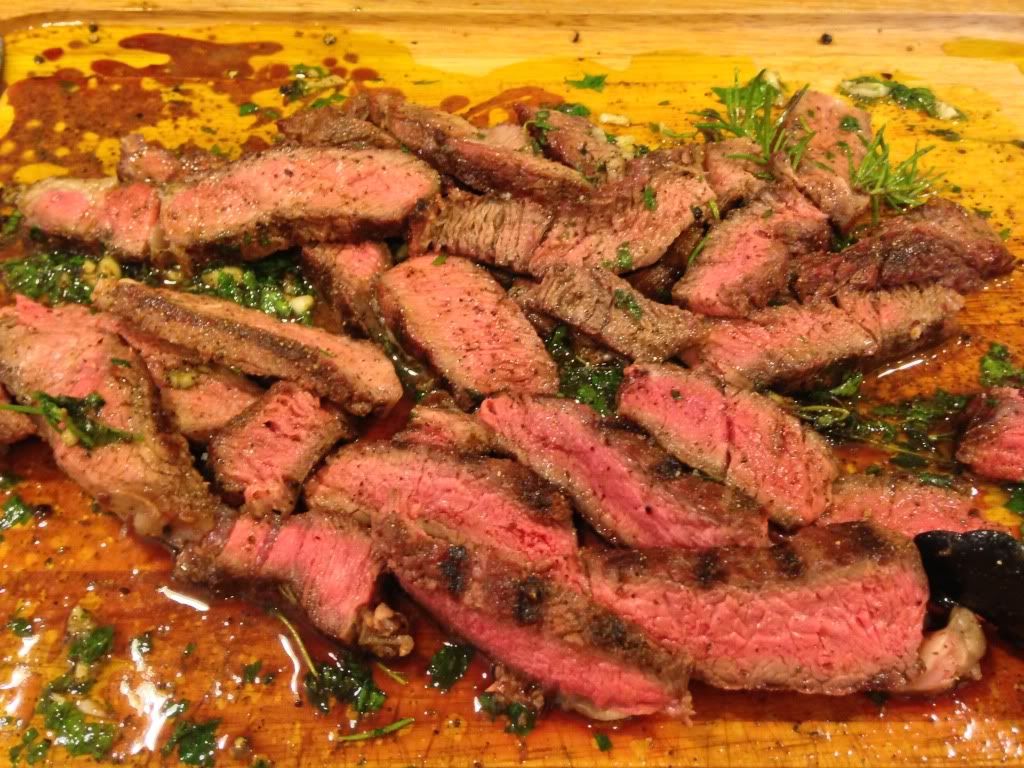 Then plated with some broccoli and three-bean salad: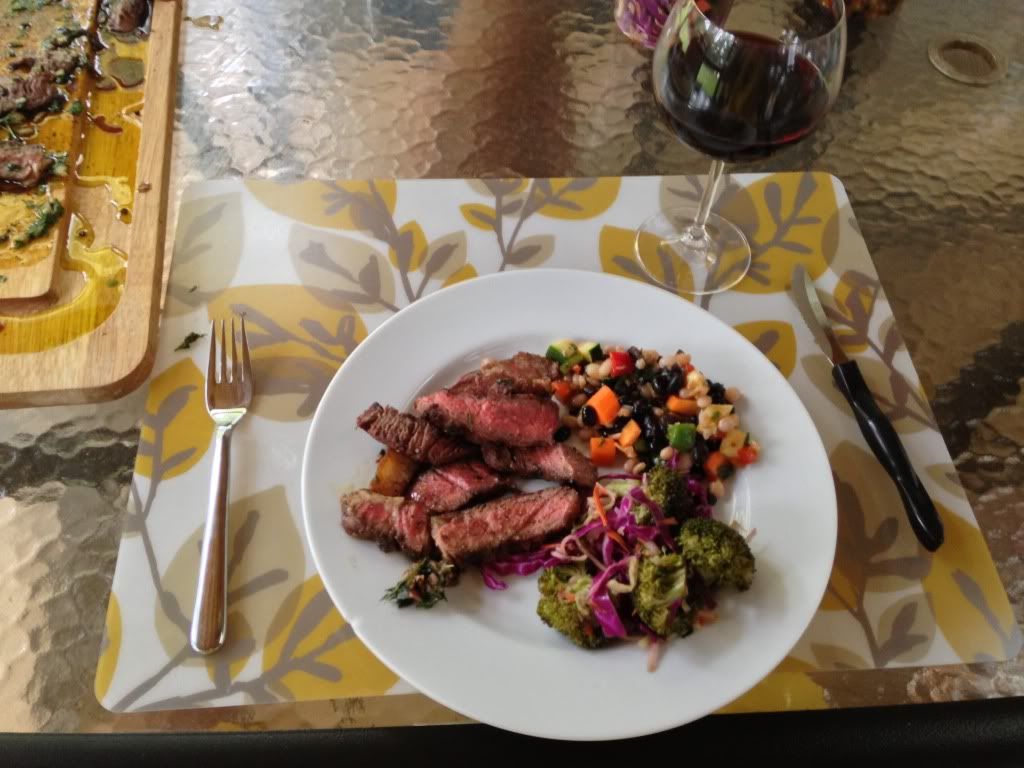 The wine was a Prinsi Barbaresco, which I highly recommend:
If the world is something you accept rather than interpret, then you're susceptible to the influence of charismatic idiots.
In Durham, NC, where I'm kicking ass every day, even without a basket.