Tonight I replied to henapple about how to tenderize a tough piece of meat. Obviously it got buried and never questioned. I have used the inexpensive JACCARD for several years now and we love what it does to tenderize beef, chicken and even pork. Just don't go nuts stabbing your meat as the 48 blades do wonders. Off to bed now, but I'll be glad to answer questions tomorrow!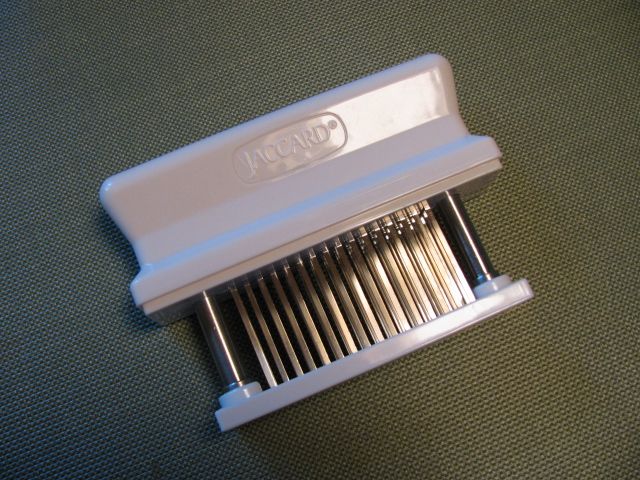 L, M, S, & Mini
And oh yes...also a 17" BlackStone gas fired griddle!
Ron
Dunlap, IL
Re- gasketing AMERICA one yard at a time!