We're so close to Thanksgiving that we can taste it and we're ready to help you prepare the most delicious Thanksgiving feast you've ever cooked! Check out our
Turkey Cheat Sheet
for turkey tips, our
Thanksgiving page
for turkey recipes, and our
Holiday Entertaining Publication
for all other Thanksgiving needs to help you make this the best Thanksgiving yet! PS. Don't forget about
breakfast
Thanksgiving morning either!

If you missed the 17th Annual EGGtoberfest here are the highlights Click Here
Lump run
Was slow at work so borrowed a friends card and went to restaurant depot. Not a huge fan of royal oak but at $8.99 a bag its hard to beat. I had to use wicked good on a high temp cook this weekend and it took 30 minutes with a fan to get the egg to 700 and I hate wasting my good lump on high heat cooks. Not all this is for me. On another note this was the first time I ever looked in their meat department and they have some good looking meat at good prices. Choice Angus packers were $2.44 a pound and they looked really nice. My poor Accord gets treated like a truck.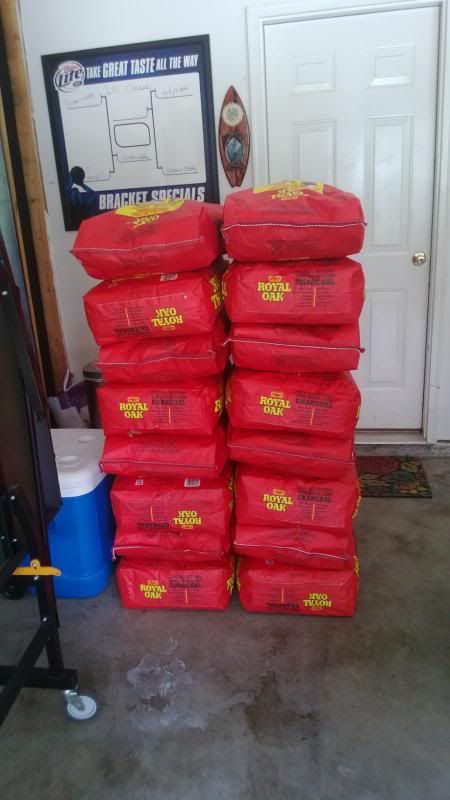 .