We're feeling pretty super, how about you? The big game is fast approaching, and while we love football, we love an excuse to invite people over and cook even more! You too can cook like a champion with recipes from
Dr. BBQ's NFL Gameday Cookbook
: Grilled Tuna Sandwiches from Seattle and Baked Brie from New England. Who's going to win? You'll have to cook both to find out.
The 17th Annual EGGtoberfest was amazing - here are the highlights 
Click Here
bison/pork burgers topped with boursin cheese - NO BUN but LOTS OF FLAVOR
mixed 50% ground bison with 50% ground pork (on sale at whole foods) and made some burgers last night. I added 3 cloves garlic, salt, pepper, dizzy pig rasing the steaks, sundried tomatoes and feta cheese to the mix. I then grilled them raised direct at 400F-450F until internal temp near 160F. While they were cooling, I topped with big spoonful of boursin cheese and covered with tin foil to rest. 5 minutes later the boursin cheese had softened. Went bun-less and ate with avocado slices and some jalapeno ketchup. Next time I think I will use blue cheese instead of Feta, but tasty and very interesting flavors. Also, carb free for the most part!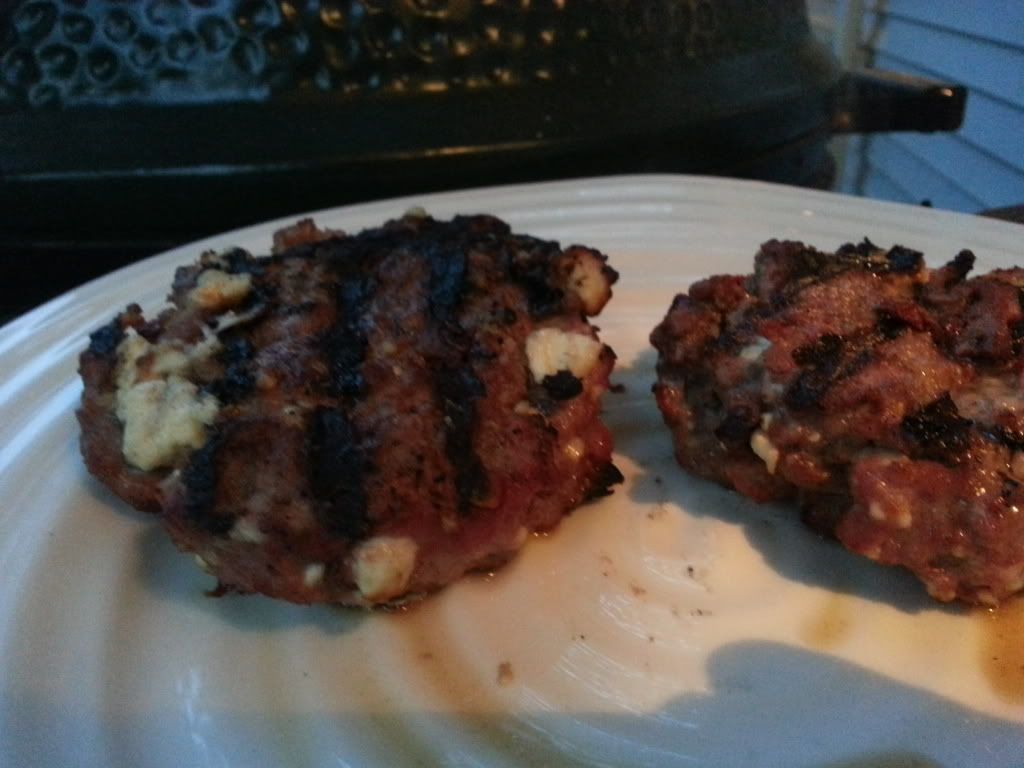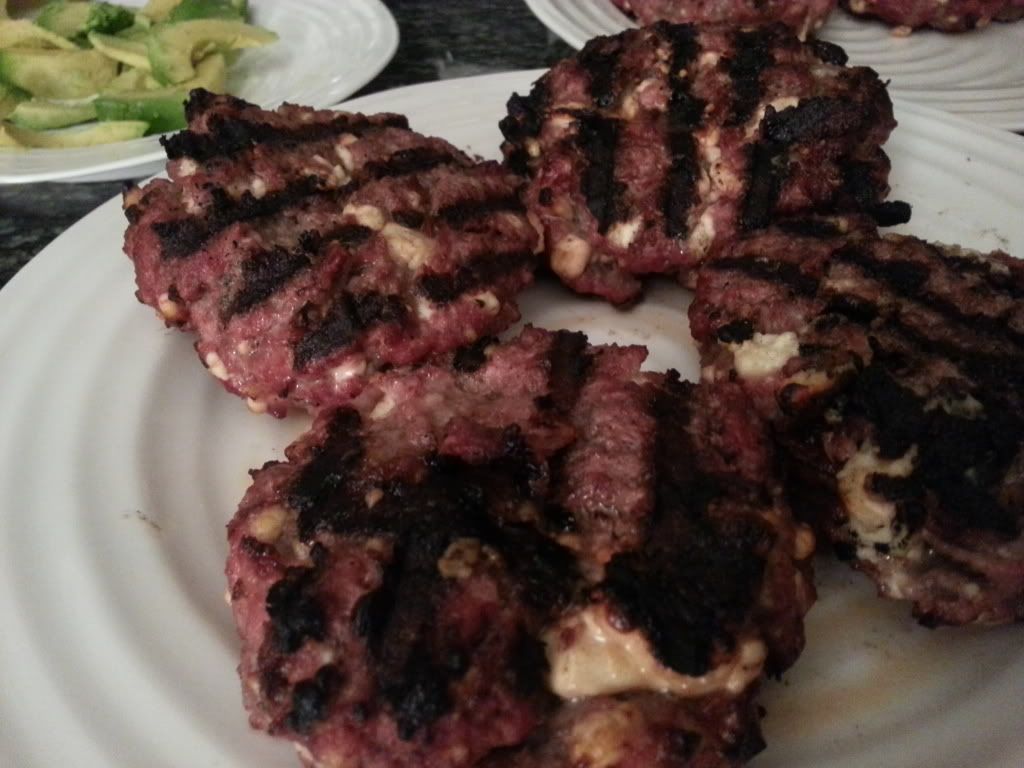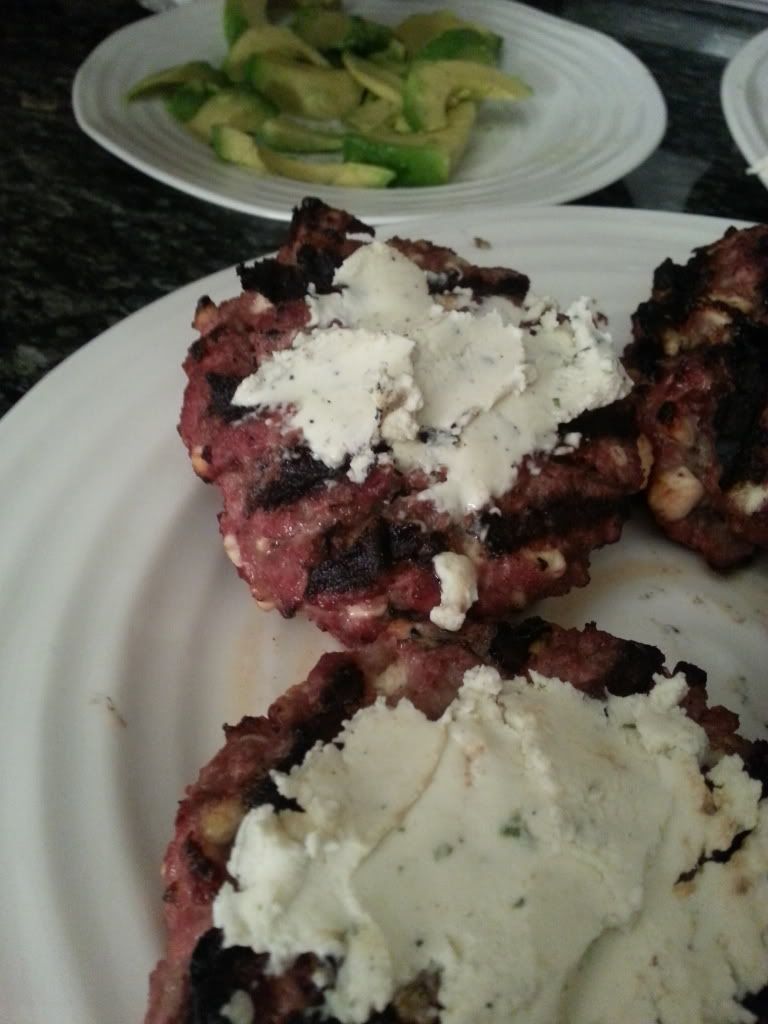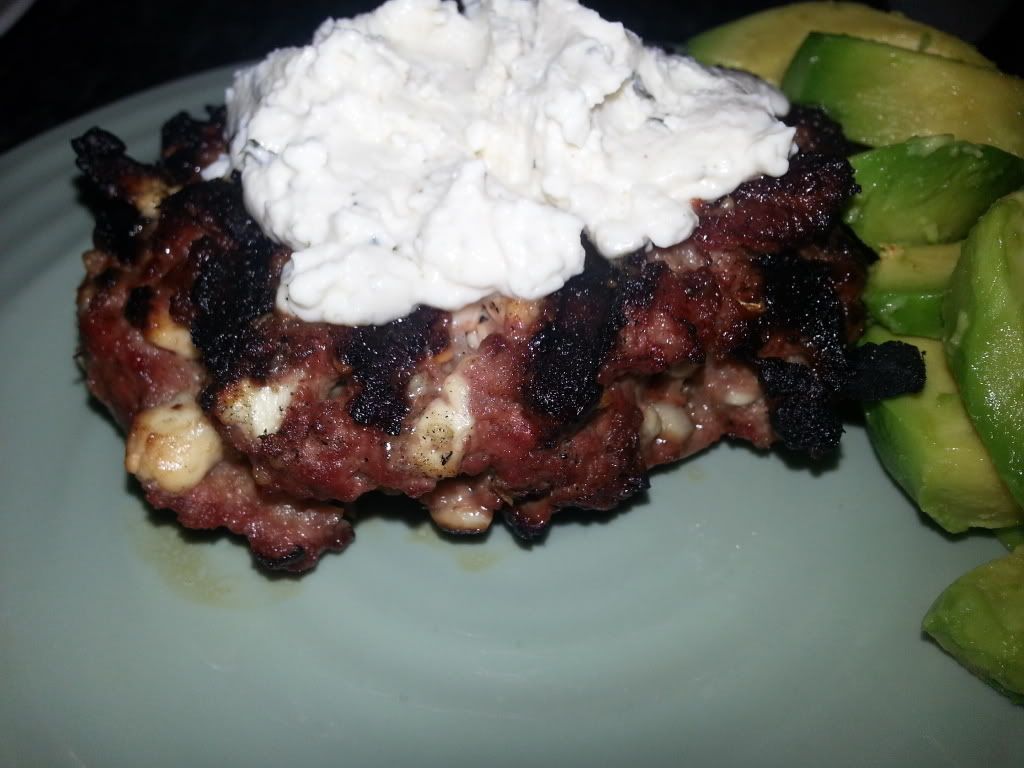 Columbus, Ohio