OK - there are some holy grails out there that I aspire to someday being able to due justice: Kansas City style burnt ends ... and Neapolitan pizza. I have a long ways to go on both. If I can steel my nerves enough, I'll show my most entries in both of those categories.
Until then, here's an easy/fun one: beef tenderloin marinated in soy, garlic and bourbon (an offshoot of a recipe from the Jamison's 'Smoke and Spice') and other seasonings, asparagus wrapped in prosciutto and twice baked sweet potatoes.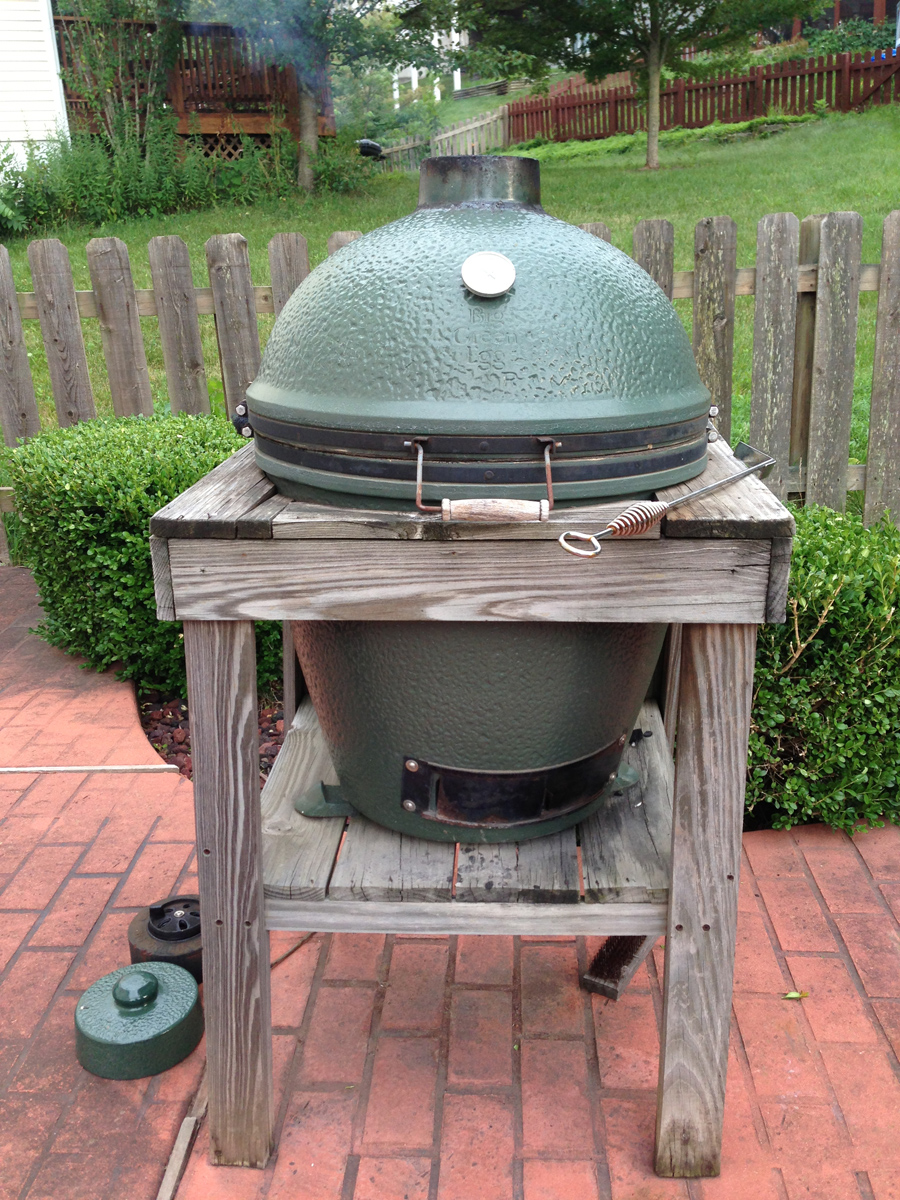 If these pics come through, that first one is my ol' egg, in all her glory ... standing on the original table that came with it for an extra $50 courtesy of a little shop in Tampa, FL (shout out to the Outdoor Kitchen Store off Kennedy). Here's a kicker for you all ... this table was just retired a couple weeks back. After 18 years and goodness only knows how many cooks - I had to retire it before the bottom completely gave way (it had started to warp, recently). While everyone has their beautiful tables posted, this little bad boy was put together with screws - and staples. I have no idea how it held together for so long, but sure thankful that it did.
Grated some parmesan on top; it got nice and crisp along with the prosciutto.
Here's the tenderloin - medium on the ends, and a nice medium rare in the center.
...and here's the finished plate. It looked like that for all of three seconds before it was enjoyed.
StlScott