My wife has been doing gluten free for about a month after some pretty serious GI issues, but has recently been craving peach cobbler. Stumbled upon bobs red mill gluten free baking mix and decided to try a peach cobbler on the egg.
Was only able to get a before picture, wasn't quick enough to get an after (cobbler was completely gone within minutes).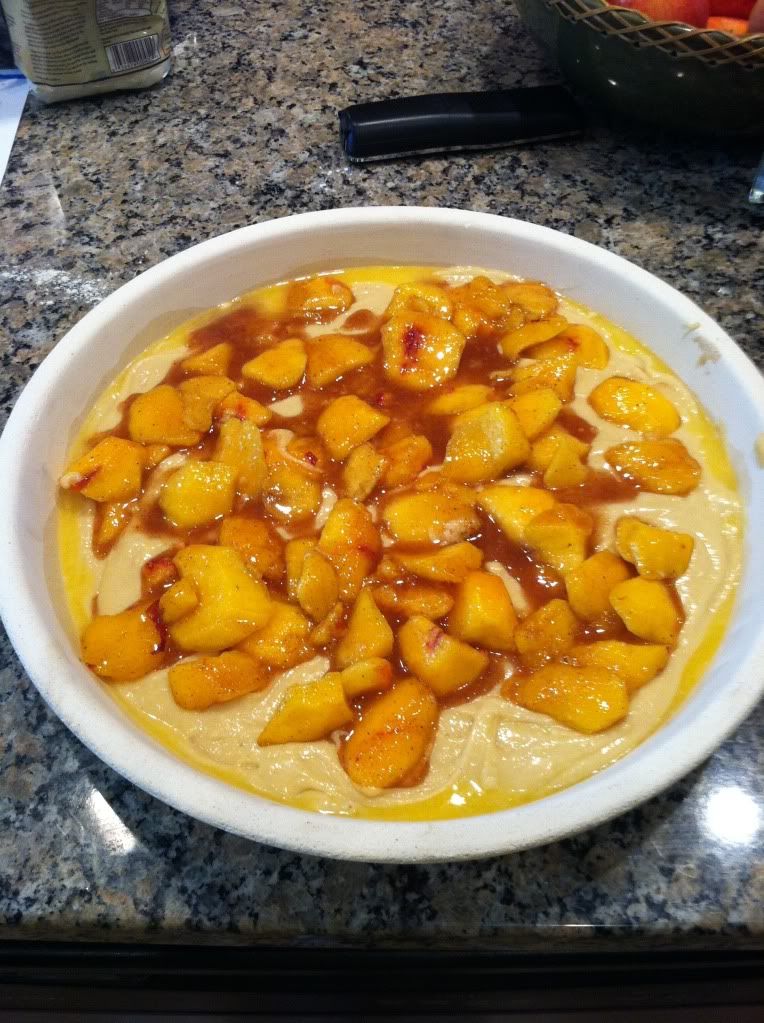 Used the BGE deep dish stone with legs down plate setter. Cooked at 450 for about 40 minutes.