It's almost Halloween and if you're cooking on your EGG, you may end up with more people knocking on your door asking for
pork chops
than candy! In case you're willing to share and want to please a crowd, we recommend warm
Margherita Pizza
,
FGL's Lemon Pepper Wings
or our favorite,
S'mores in a Cone
!

If you missed the 17th Annual EGGtoberfest here are the highlights Click Here Fall is upon us, and it's a great time for getting out to one of the many #EGGfests around the country - see a list here
accidentally left egg running between cooks for 26+ hrs and . . .
Accidentally left egg running between cooks on Sunday and Monday (over 26 hours) and it was still holding temp! I I did a big porterhouse steak on Sunday and did stuffed chicken breasts on Monday. I went to get the egg started on Monday night, reached down to grab my cast iron and realized it was still hot, looked at therm and was sitting at about 160F. It started to rain very hard on Sunday and I was doing a reverse sear, so I got distracted after the second 90 second sear and only put the Green Porcelain Cap on and left the bottom vent completely open. I am kind of surprised it held that temp with such limited air flow, but just reminded me that I am stupid and this EGG is awesome. End of Story.
Here are few quick pics of my cooks:
Porterhouse - reverse sear (indirect @ 250F until meat internal temp reached 115F - rested meat - then sear both sides for 90 sec at 650F)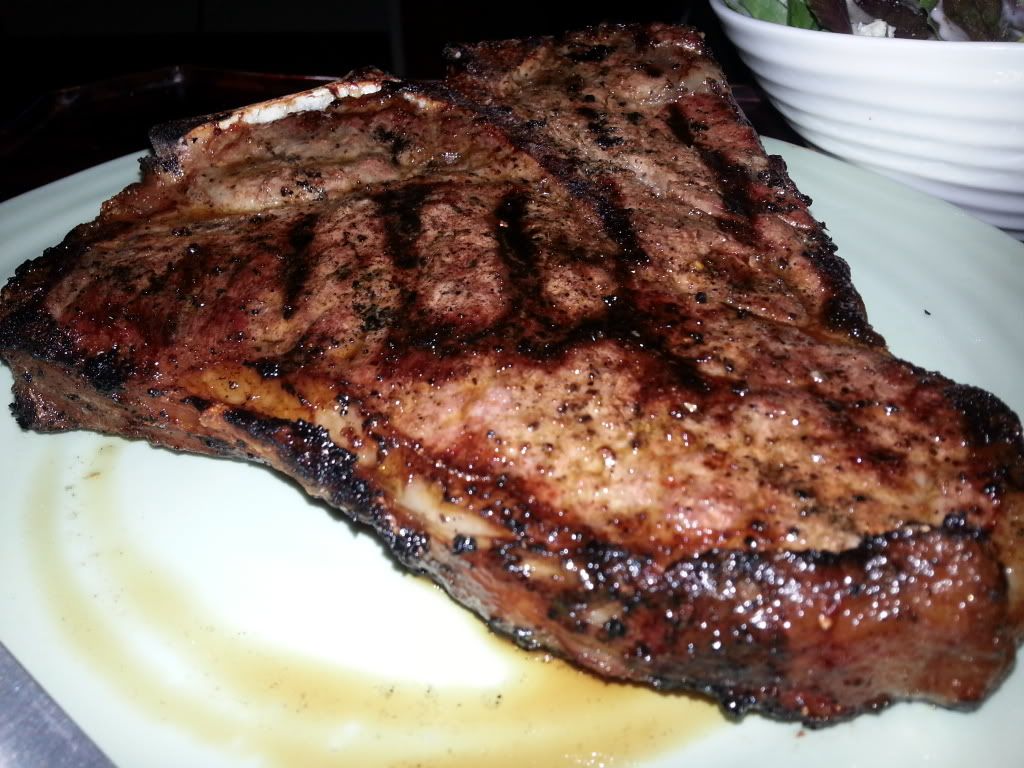 Stuffed Chicken Breast (brine for 2 hrs, washed off, smashed flat to 3/4" thick, rubbed both sides with DP Swamp Venom, stuffed with different combos of things in fridge ((bluecheese/smoked gouda/green onion/onion/garlic/cream-cheese/jalapeno/roasted-red-peppers)) then grill raised direct @350F until internal temp over 165F)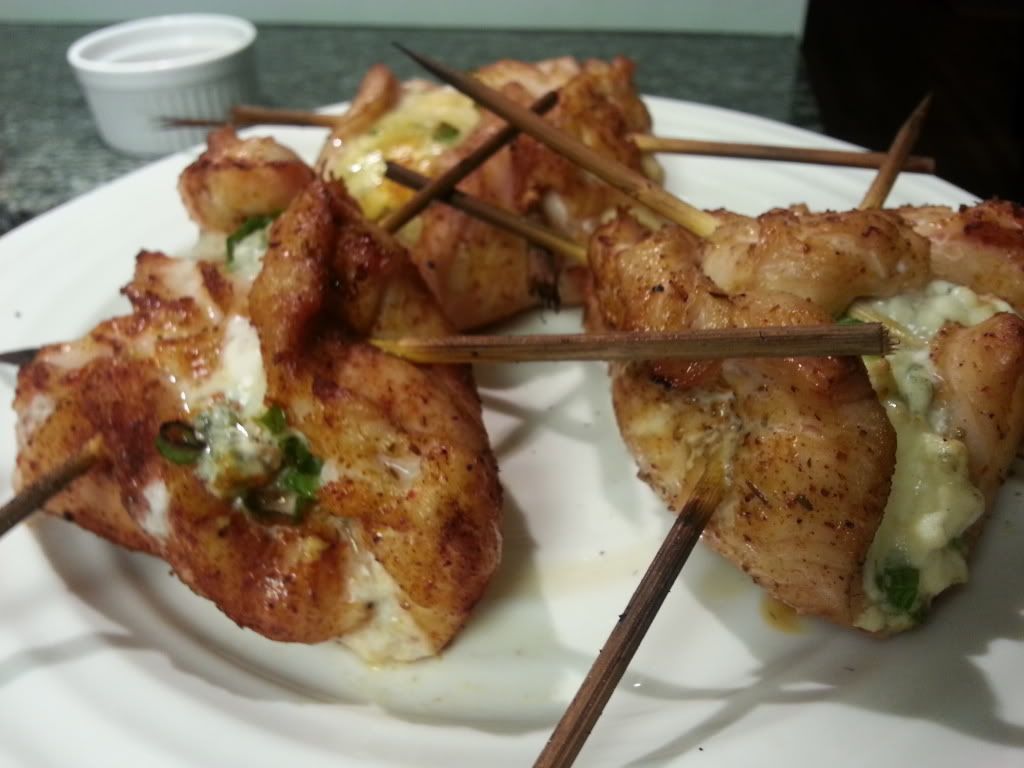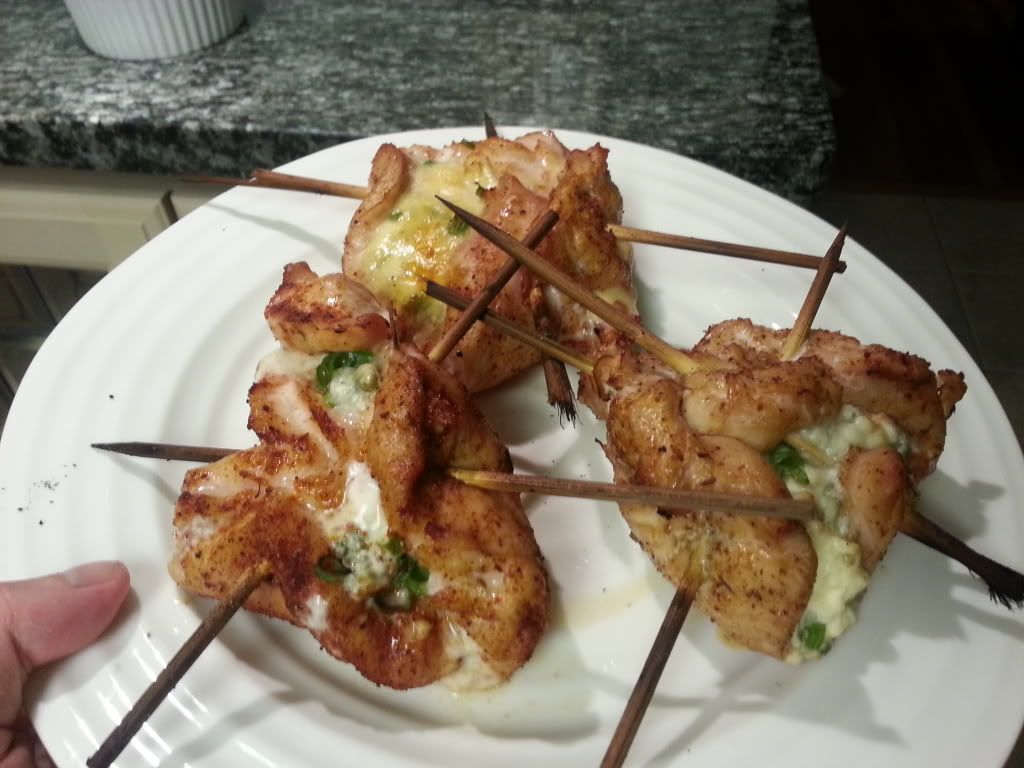 Columbus, Ohio