For those that ask about the XL size and the value of having space, here is a picture of Sunday's cook. I realize that this could fit on a large, but it is nice to have space to move things around. Easily could have added more. The coals are piled on the front half creating direct heat for the squash and indirect heat for the chicken and portabello mushrooms.
The meal is pretty simple.
Chicken breasts about 3/4 lb to 1lb each, fat end pounded flat to cook more evenly. Garlic and herbs.
Zucchini: cut thick, about 1/3" to 1/2". Thin coating of pesto oil with some basil and black pepper.
Mushrooms: Applied a little olive oil to the top of the cap to prevent sticking. I did not stick, but I don't think the oil did much.
The cook:
Raised grid about 375* with one chunk of apricot wood.
Squash was done first and taken off in about 20 minutes.
When the squash came off, I allowed the temp to climb to about 425* to do a light reverse sear on the top of the chicken breast and the mushroom cap. Total cook time was less than 30 minutes.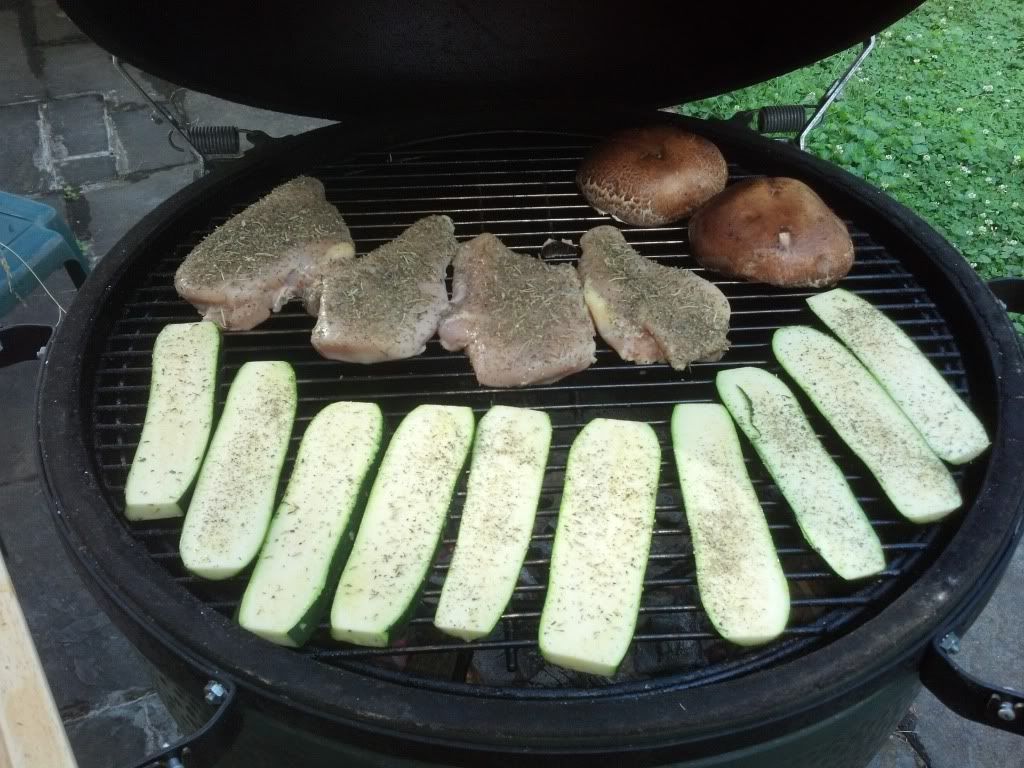 Cooking on an XL and Medium in Bethesda, MD.