Turns out I had 4 ribs leftover from Saturday night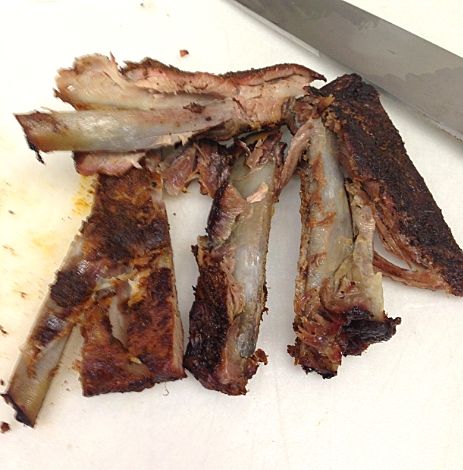 Plus a bunch of rib trimmmings from cutting them down to St.Louis style. I smoked these along side the ribs. ONce I got the meat off the ribs and the trimmings, I had a whole plate of meat.
What to do? Warm it up with a bit of sauce and make a "McRib" sandwich out of it.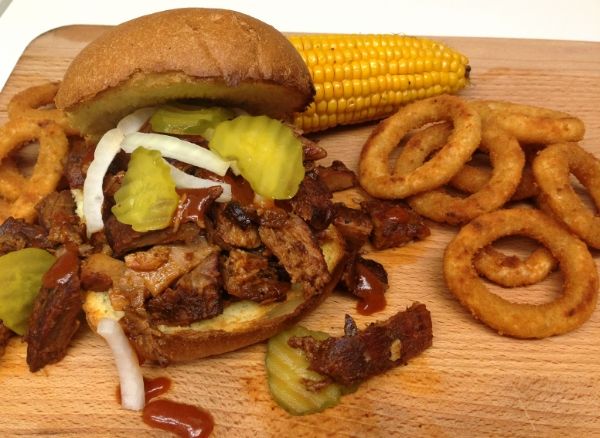 So much better than McDonalds and at least I knew what was in it.
Rowlett, Texas
Griffin's Grub or you can find me on Facebook
The Supreme Potentate, Sovereign Commander and Sultan of Wings