I play bachelor on Monday's because Mrs. parallel and our boy are at CCD on Monday evenings.
Sooooo... over 2 lbs. of ribeye, nice and spicy. What can I say... I'm a carnivore extraordinaire.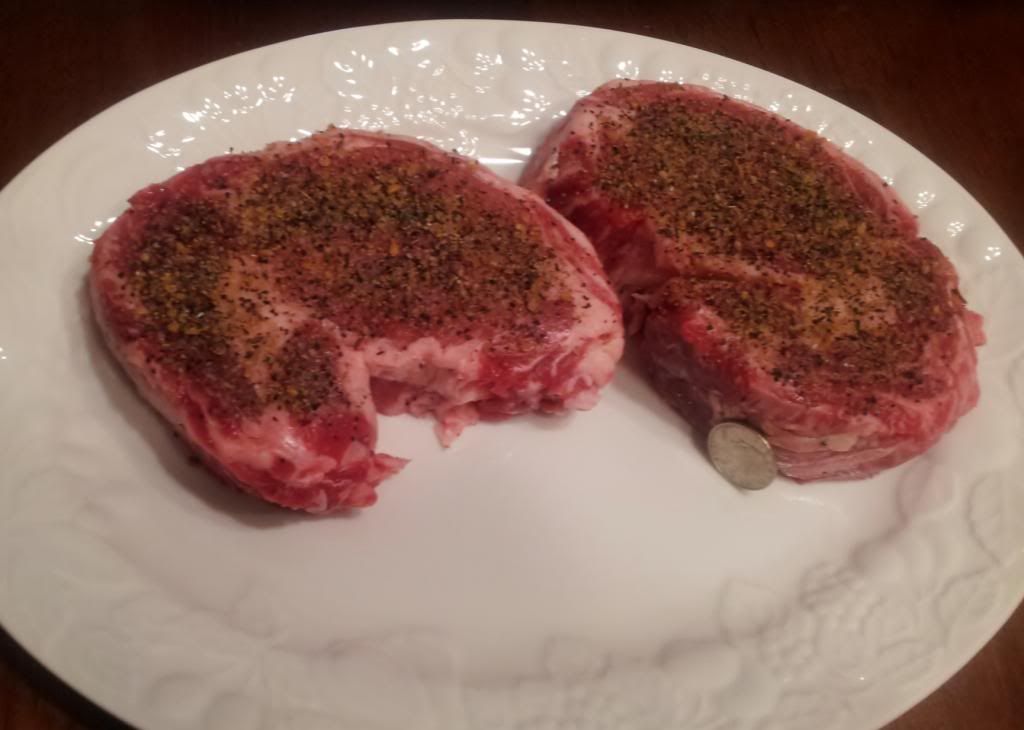 Searing at 800° on the Big Green Egg.
Man... was I full when I was done with these. Veggies? Ha!

Every time my elbow bends my mouth flies open.