We're so close to Thanksgiving that we can taste it and we're ready to help you prepare the most delicious Thanksgiving feast you've ever cooked! Check out our
Turkey Cheat Sheet
for turkey tips, our
Thanksgiving page
for turkey recipes, and our
Holiday Entertaining Publication
for all other Thanksgiving needs to help you make this the best Thanksgiving yet! PS. Don't forget about
breakfast
Thanksgiving morning either!
Big Green Egg headquarters has moved - come visit our new showroom and check out the museum and culinary center too! 3786 DeKalb Technology Parkway, Atlanta, GA 30340.
I did those Ribs again
Since we are having Thanksgiving Dinner at our house when I said I wanted to cook Baby Back Ribs Sunday night she said we do not have any more room in both refrigerators so I bought one rack of some meaty BBR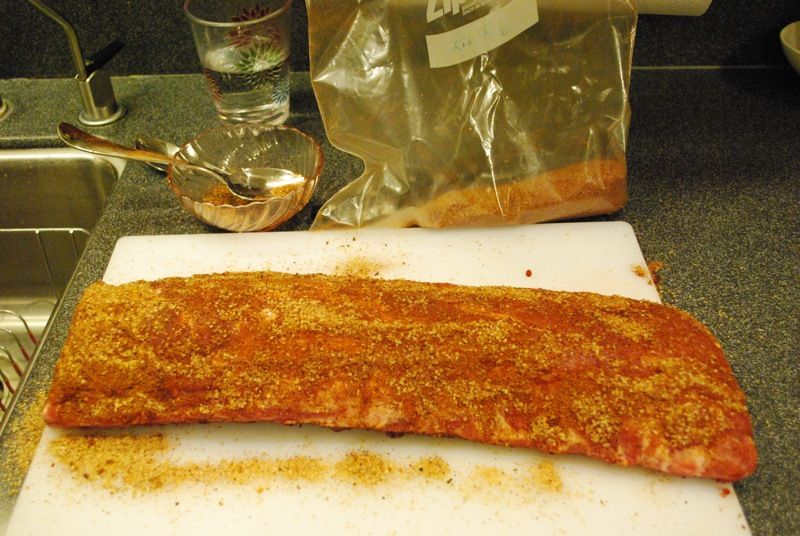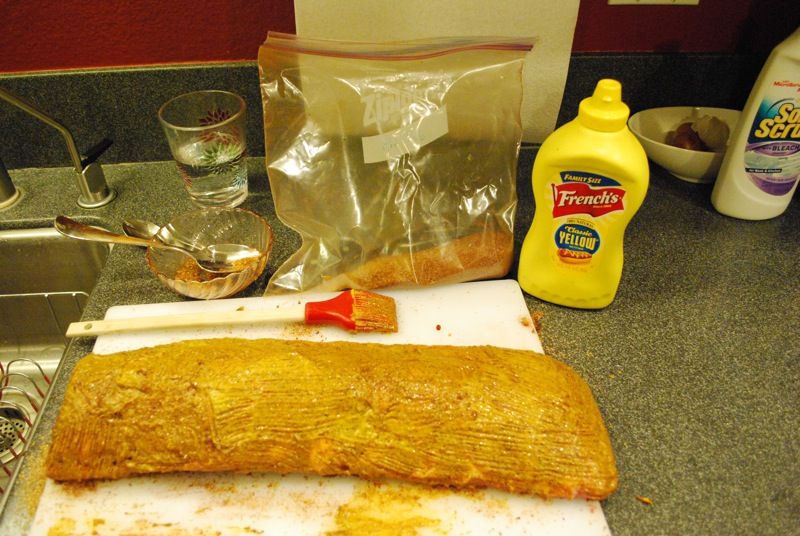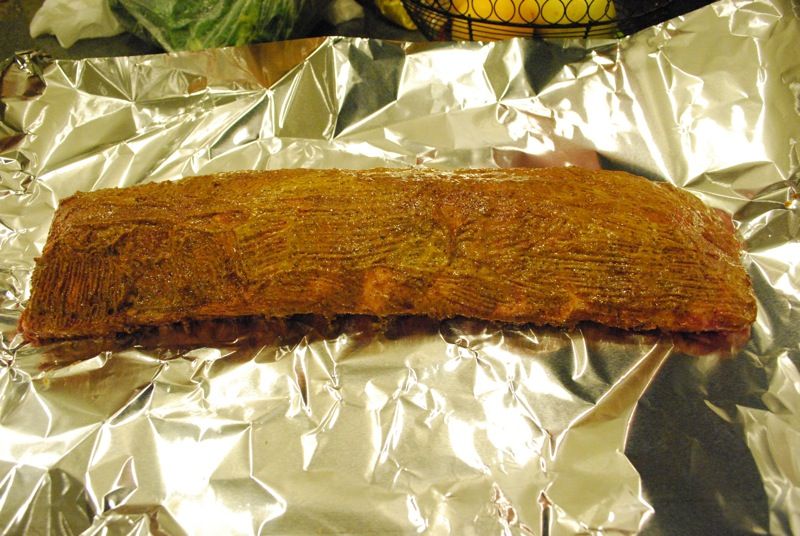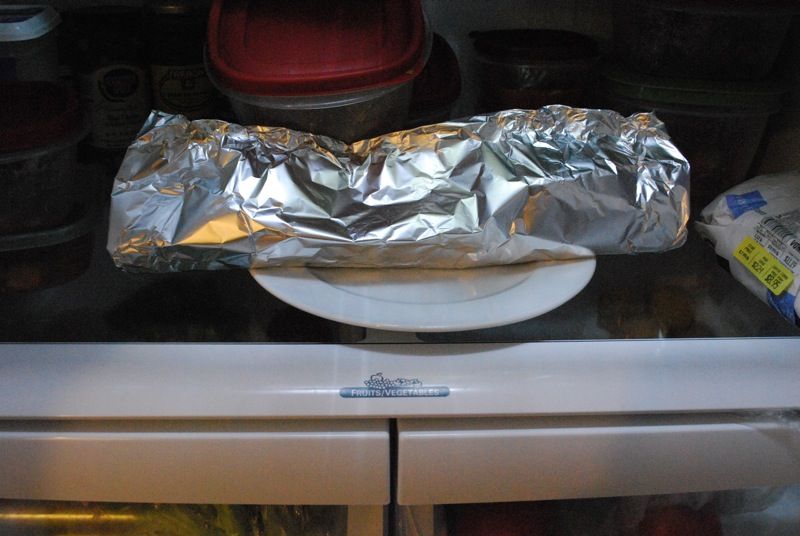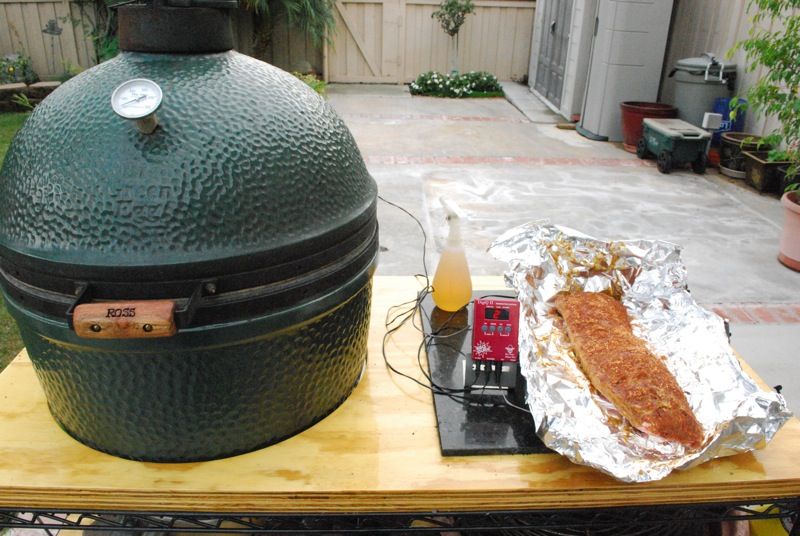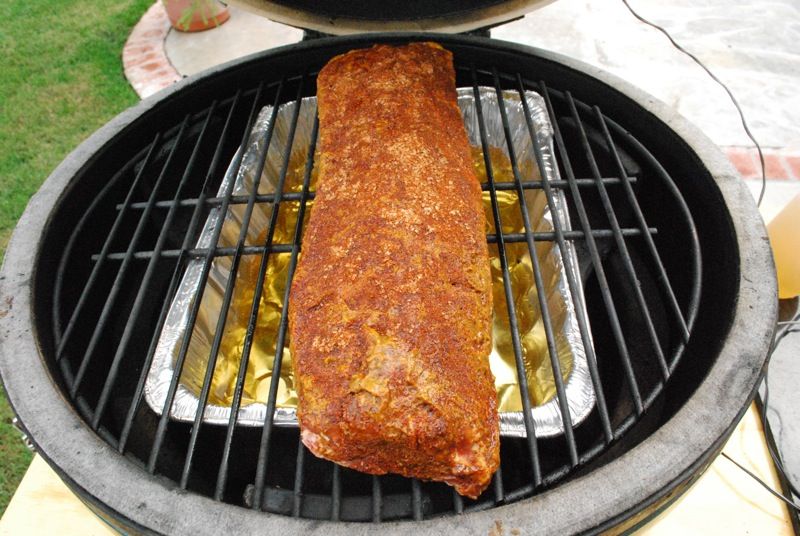 Saturday night I put that Wonderful Rib Rub on, then put the mustard wrapped in foil into the fridge overnight. Sunday added more Rub Then onto the Lg.Green Egg
@220*
indirect for 5-hrs.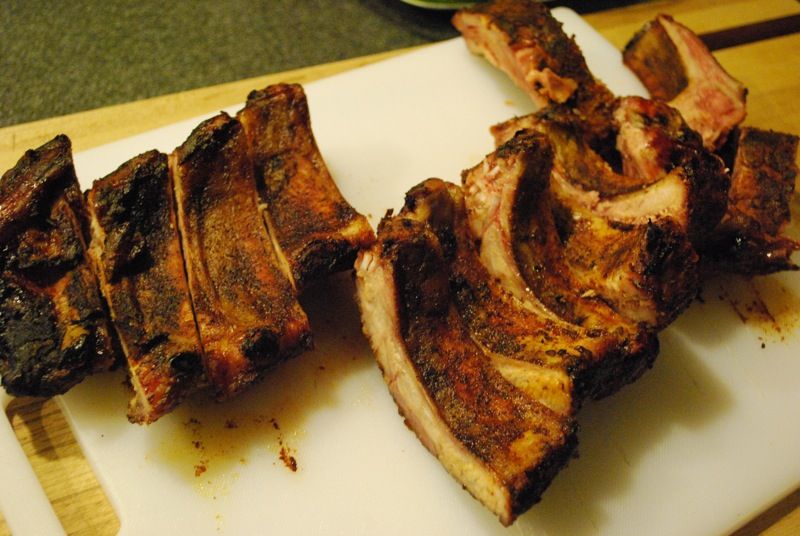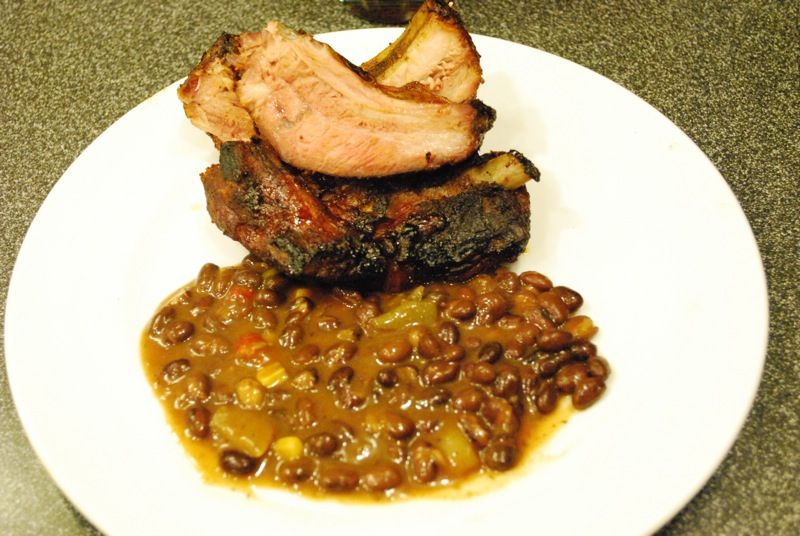 Cut and served with beans The Ribs were wonderful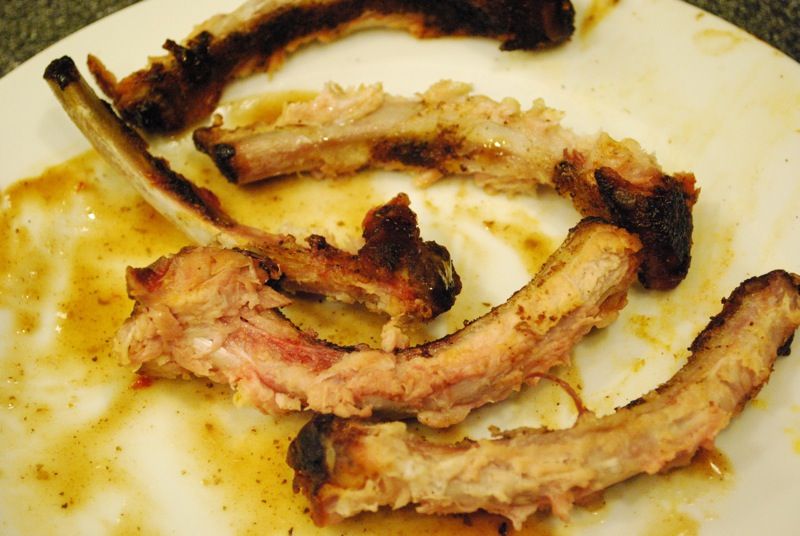 Thanks for looking
Ross
Recipe:
http://www.foodnetwork.com/recipes/guy-fieri/baby-back-ribs-recipe/index.html