I've been itching to break in my new copy of Charcuterie so I thought I would try a few simple brine recipes to start. I did a poultry brine with 3 bone in chicken breasts and a bone in Turkey breast. I also did a pork brine for some porterhouse chops.
Here is the poultry brine on the stove: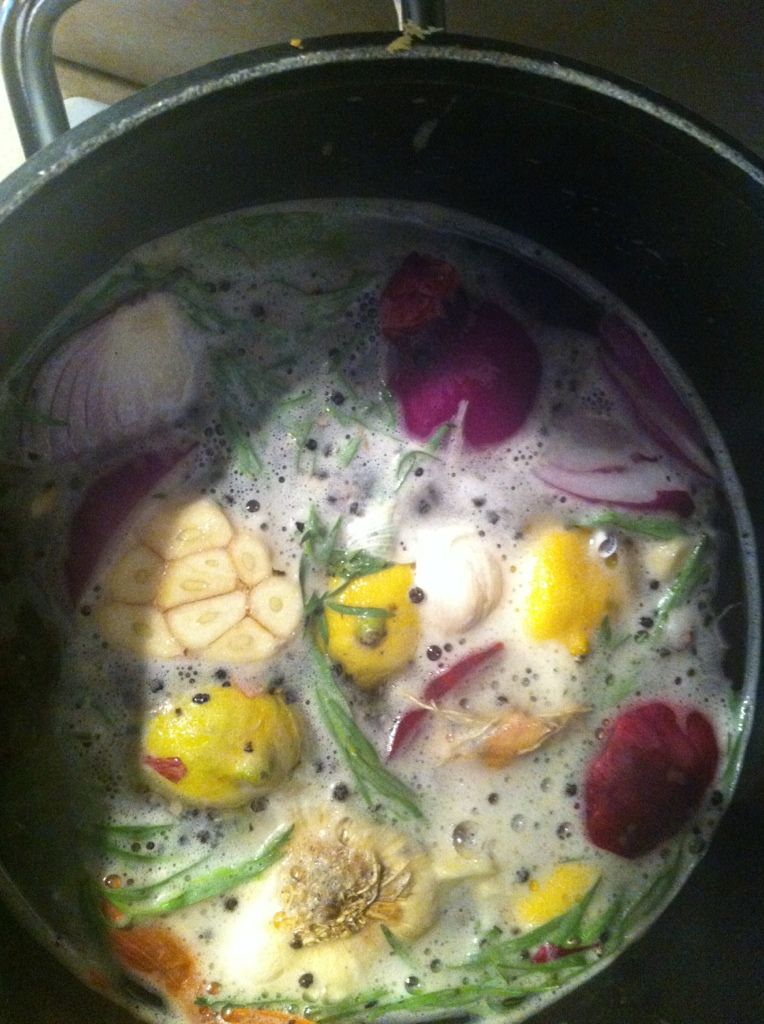 Once the brine cooled and was refrigerated, I brined everything for 2 hours. After 2 hrs, I air dried everything for 24 hrs in the fridge: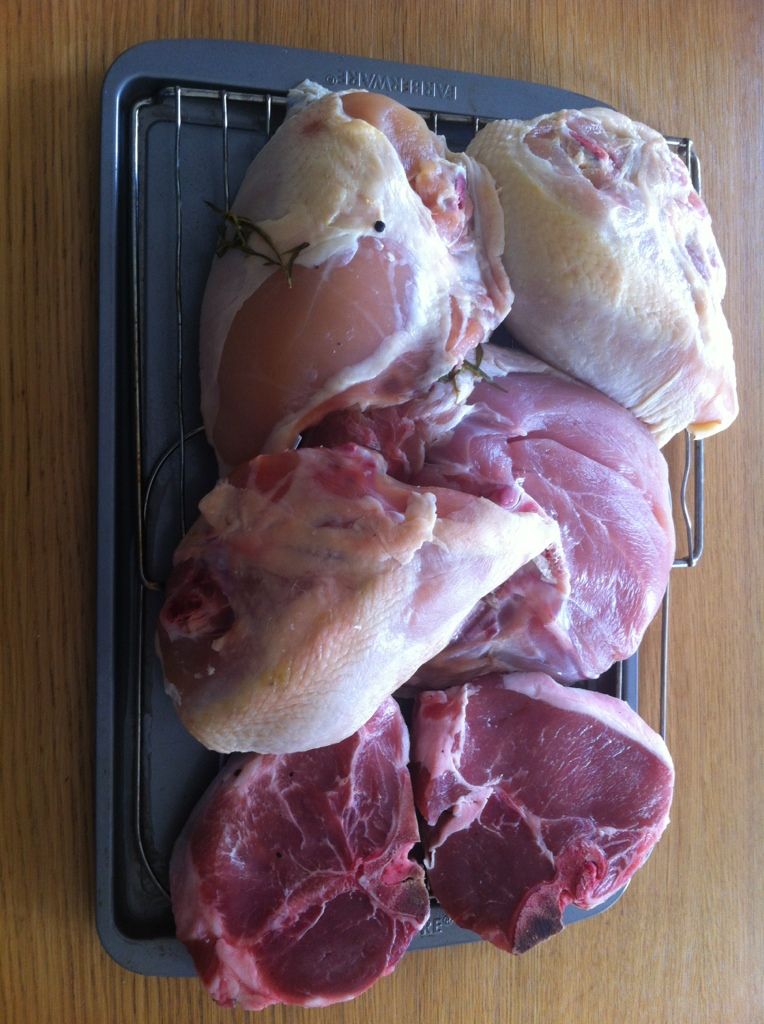 After the drying process, I put the the bird on the egg around 450 indirect with a chunk of cherry: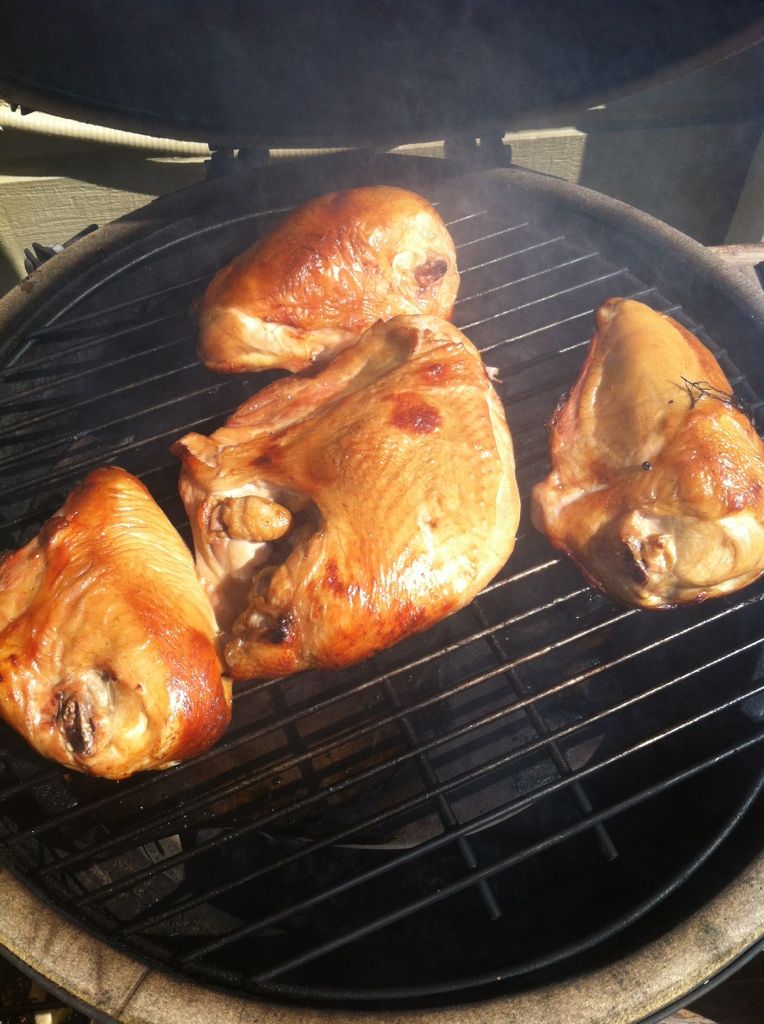 The finished yard bird: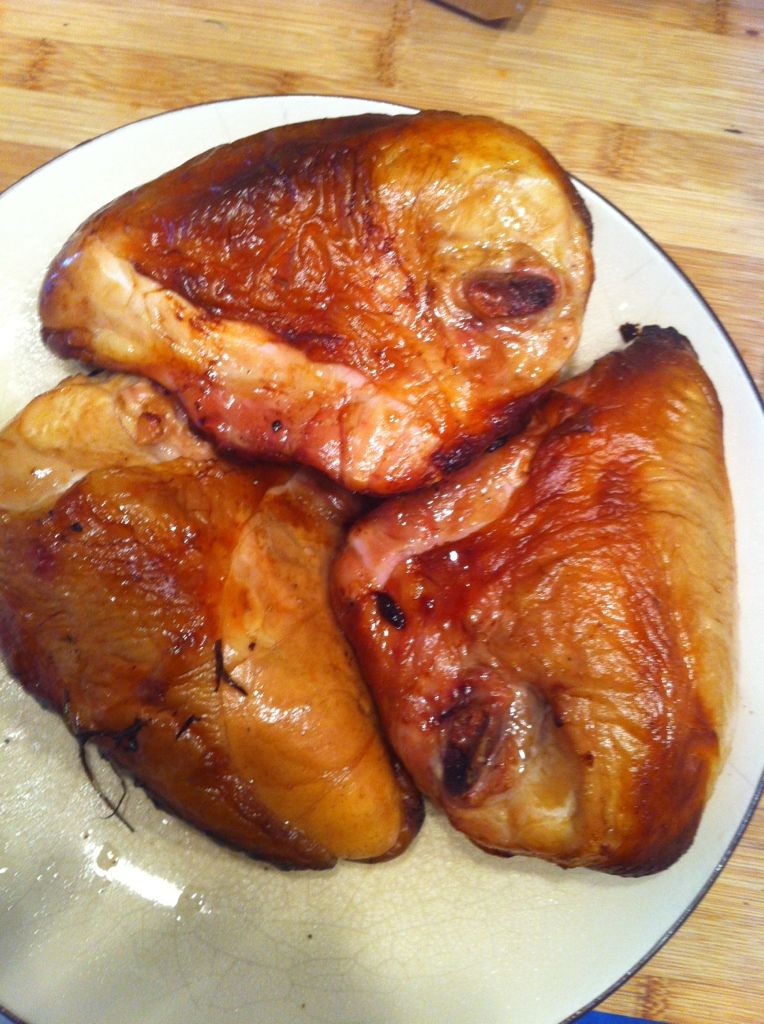 The finished turkey:
After the bird was done, I took out the Platesetter and cranked it up to 600 for a quick sear of the chops. After the sear, I threw on a chunk of apple and choked it down for a smoky finish:
The trifecta: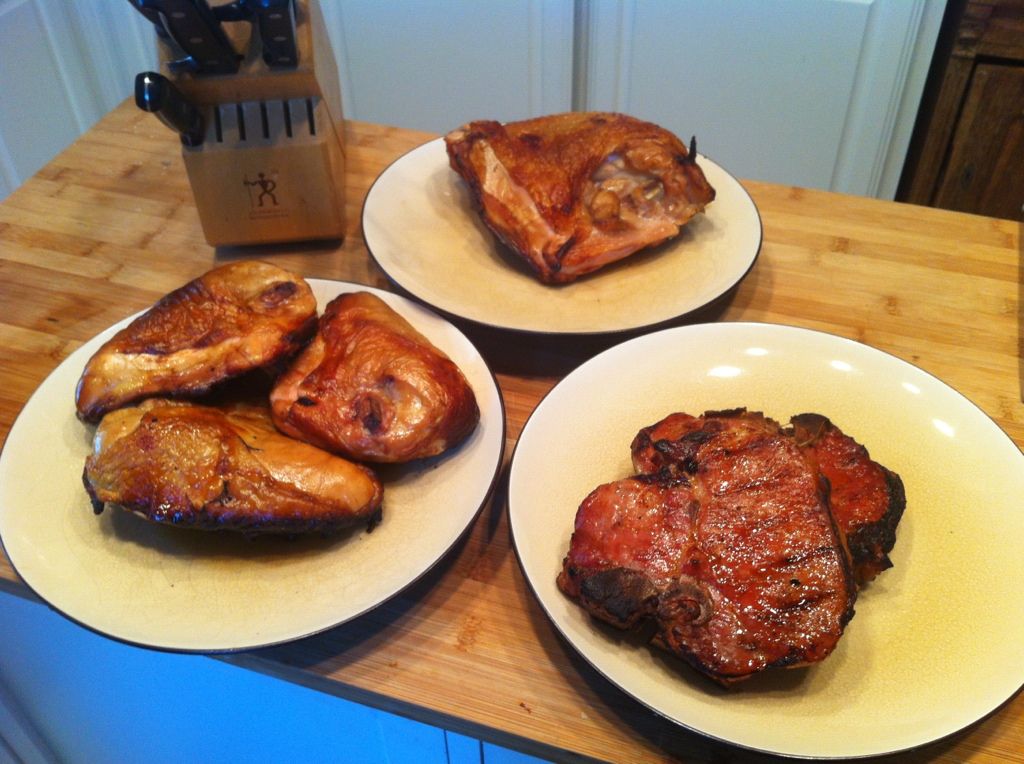 The yardbird: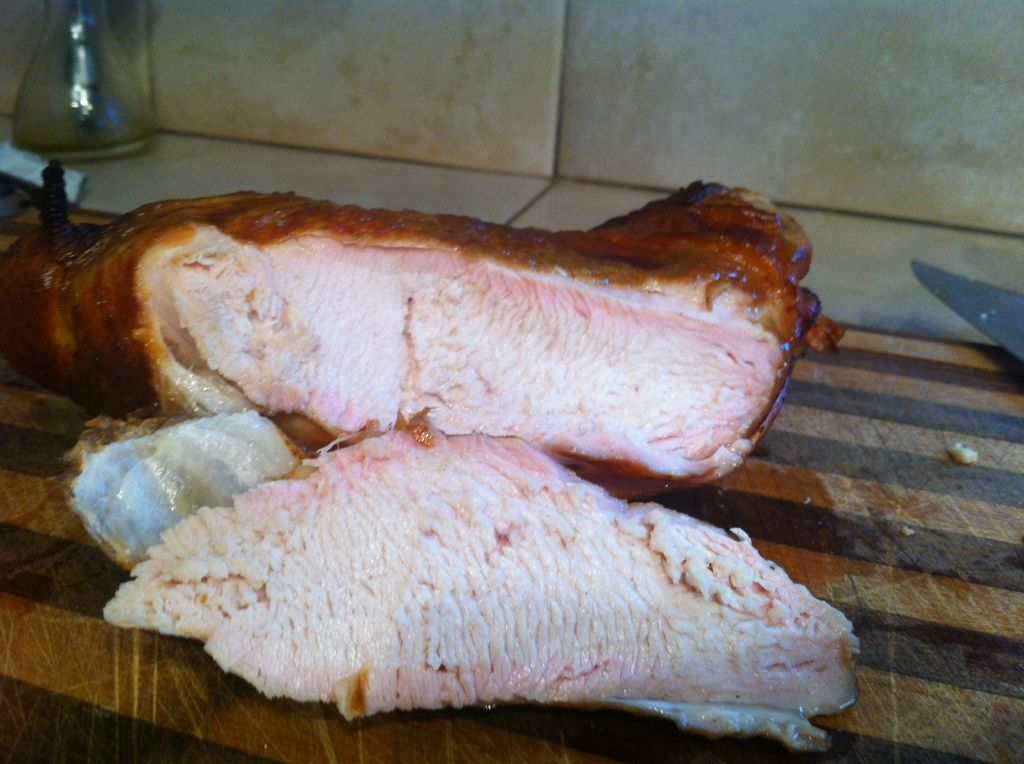 Big Bird:
The chop:
The wrap up: best chicken breasts I have ever made. Juice poured out when I cut the breast. Turkey was amazing but I would leave it in the brine for 3 hrs next time so it would be as flavorful as the chicken. Makes sense as it was much larger than the chicken breasts. The chops were great too, so juicy. Those will be served with a tarragon mustard sauce when I do them for real.
Seemed like a lot of trouble for chicken and turkey but I will probably never do them any other way again. Amazing difference in the moistness of the bird.
Enjoy, centex out.
Keeping it Weird in the ATX
2 Large BGE &1 MiniMax BGE
1- Large BGE
1 Karubecue C60 (aka-"The Dishwasher")
Roccbox-Blackstone 36
More accessories than TFJ knows about and one more purchase from mandatory counciling