This is the Hong Kong market I've mentioned in past posts. Best and maybe only source locally for odd ingredients like "pig blood" without getting arrested.
The site used to be a Wally World before they moved.
They have monster isles dedicated to, say, sauces. Fish sauce, fermented karate-chop sauce, stuff you didn't dream existed.
Sorry about the sideways pics. My mac automatically flips 'em the right way and I'm too lazy to fix. Turn your head or computer sideways for correct orientation.
The Jack fruit in the bin (last picture) are probably 10-20 pounds each. I don't know how you're supposed to get them in your cart without an iron-maiden wound on your hands from the spikes.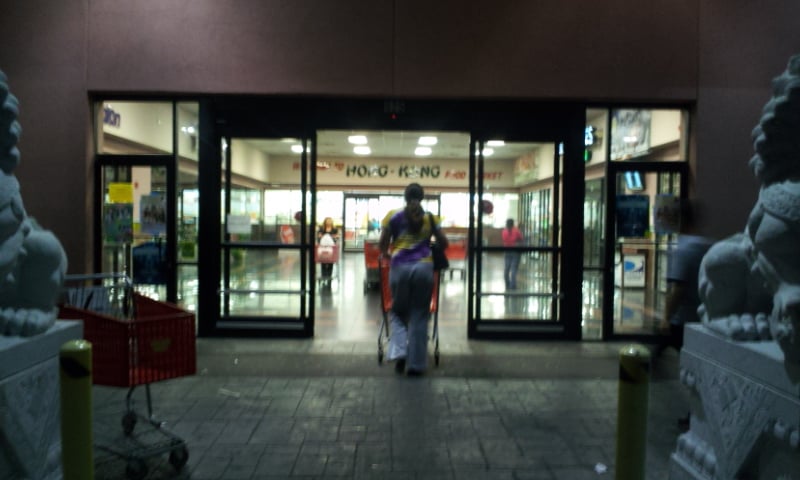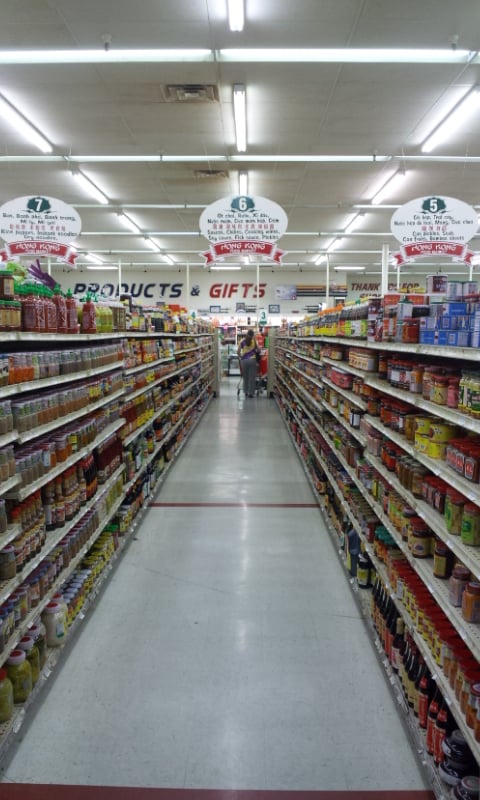 ______________________________________________
This is my signature line just so you're not confused. Love me or hate me, I am forum Marmite.
Large and Medium BGE, Kamado Joe Jr, Akorn Jr, smoker with a 5k btu AC, gas grill, fire pit, pack of angry cats, two turntables and a microphone, my friend. Registered republican.
New Orleans, LA - we know how to eat