One more post from last weekends river trip. We were sitting around Saturday, TX/OU game had just started and I got out all the stuff to make some Turtle Eggs. Well, as I'm making them, Mrs. O said something along the lines of "We should put some chorizo in them!!" Sounded like a good idea to me. Then she said "We could call them Huevos de Tortugas" Spanish for turtle eggs for all you folks that took French instead of Spanish back in school.
We didn't measure it out, but Mrs. O fried up some chorizo (she says San Miguel is the best, so get that one if you can) and we mixed it in with the regular turtle egg stuffing.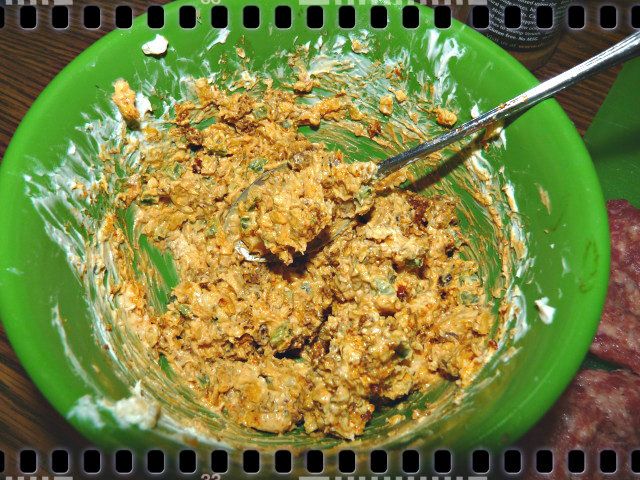 Mrs. G made these a little bigger than normal. They went on the Mini at 350 with some cherry wood for smoke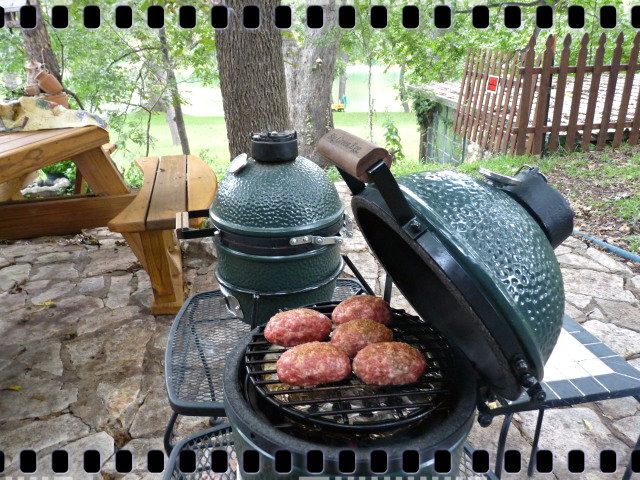 Didn't time them as we were watching the game and partaking of cold beverages, just peaked at them from time to time. Almost done.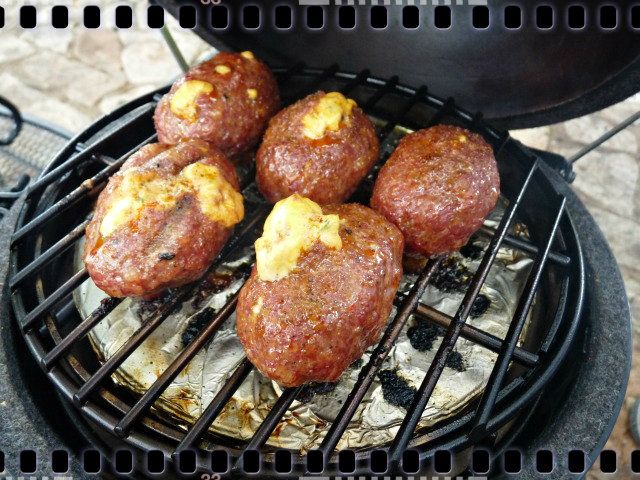 Pulled them when they reached 160F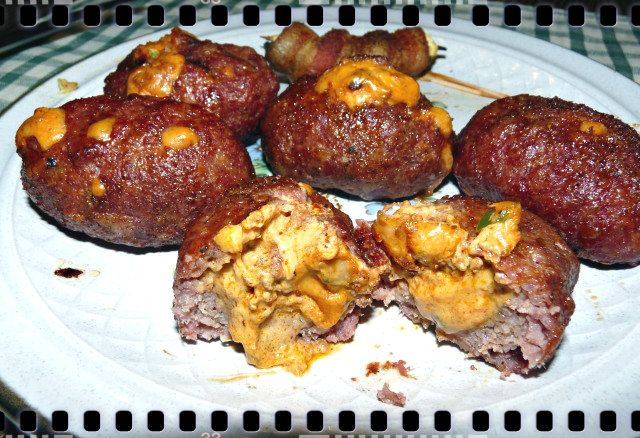 Everybody thought these were really good, better than turtle eggs. The chorizo added an extra kick of flavor, a little more punch. I think the filling turned out orange because of the grease in the chorizo. Man were these tasty. I'm not sure Mrs. G will let me make normal turtle eggs again.
I wonder what some Italian sausage would taste like on the inside.....
Rowlett, Texas
Griffin's Grub or you can find me on Facebook
The Supreme Potentate, Sovereign Commander and Sultan of Wings