Did a simple quick cook last night. Flat iron steaks are one of Mrs. G's favorites so I picked one up the other day. Flavorful cut of beef and not real fatty like a ribeye. She made some kind of quick marinade for it. Think it had worsey sauce, salt and pepper, garlic powder, maybe onion powder (not sure on that) and a bit of chipotle powder. Think that might have been it. I wasn't paying attention as I was slicind up a squash and a zuke. These went into a zip lock bag with some Italian seasoning, salt, pepper, garlic powder, onion powder and some red pepper. Like I said, quick and simple.
Been feeling a little sorry for the Large Egg. It's gotten a bit neglected this week, so I fired it up and got it to 500F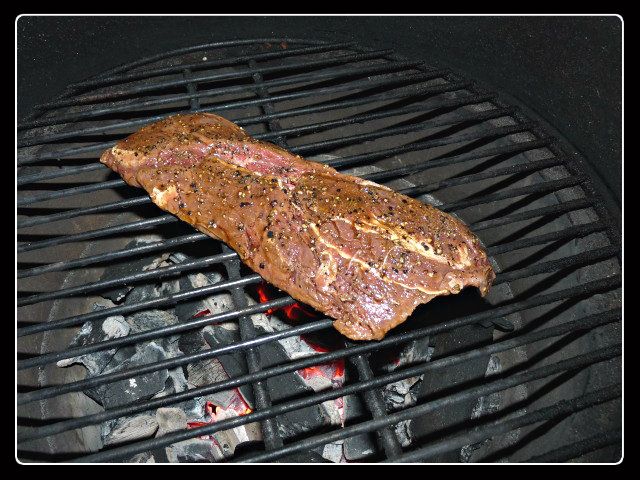 Somehow didn't get any pics of the veggies or the steak cooking, but the steak went about 10 minutes I think, veggies a bit less.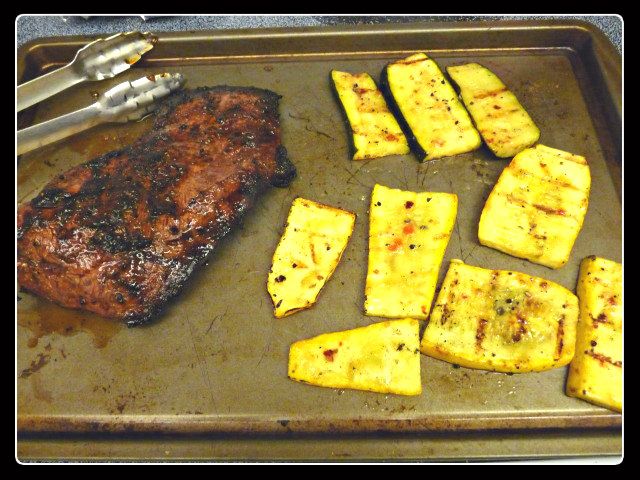 Gotta have the sliced shot.

Lately, when I eat beef that's got a lot of pink to it, my stomach doesn't feel that great, so I gave Mrs. G the thick end as she likes hers pink and I took the more done thin end.

I'm not an expert by far, but I think this qualifies as a healthy meal, right? Came out real good. Nothing fancy, just some plain, simple, flavorful food. We were pleased with the results.
Rowlett, Texas
Griffin's Grub or you can find me on Facebook
The Supreme Potentate, Sovereign Commander and Sultan of Wings