We may still be full from Thanksgiving, but that doesn't mean we're not already looking forward to a delicious Christmas dinner, too! Keep our
Holiday Entertaining Publication
handy throughout December for all your holiday dinner needs. But you can also find some of our favorites on our
Country Christmas
page, including Christmas Ham and Peach Cobbler. Happy cooking!
Big Green Egg headquarters has moved - come visit our new showroom and check out the museum and culinary center too! 3786 DeKalb Technology Parkway, Atlanta, GA 30340.
Mmmmm, Brisket . . .
Hey folks. It's been a while since I've posted - life (read "work") happens. Anyway, I decided to do another Travis style brisket and figured that some of you might like to come along for the ride. So here's the tale of the tape: 10.7 lb choice packer Onion and minced garlic  1/2 bottle Allegra Spicy and 1/2 bottle Allegra Hickory 1/2 Coke Classic and 1/2 Miller Lite (don't ask about me shattering my last Shiner Bock. No bueno) Dizzy pig coat, mustard coat, rest. 1/2 cow lick coat and 1/2 Mckormick's coat 1/2 and 1/2 hickory and mesquite chunks 290 dome Put it on at 11:30 pm.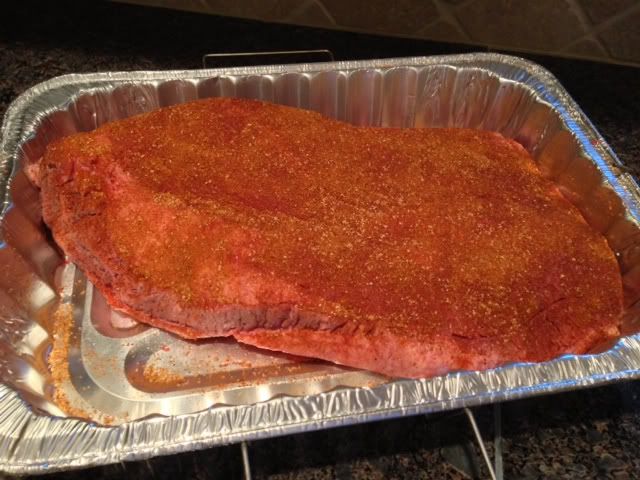 Amateur Egger; professional rodeo clown. Birmingham, AL