Chicken, bacon, artichoke, basil, and herb pizza. Cooked 500 for 10min. Setup is Platesetter legs up with grid on top. I placed a super cheap stone on top and used parchment paper under the pie.
The pizza was a 10 and the cookies sucked. It was my first time making cookies on the egg and I blew it. They were over done on the bottom.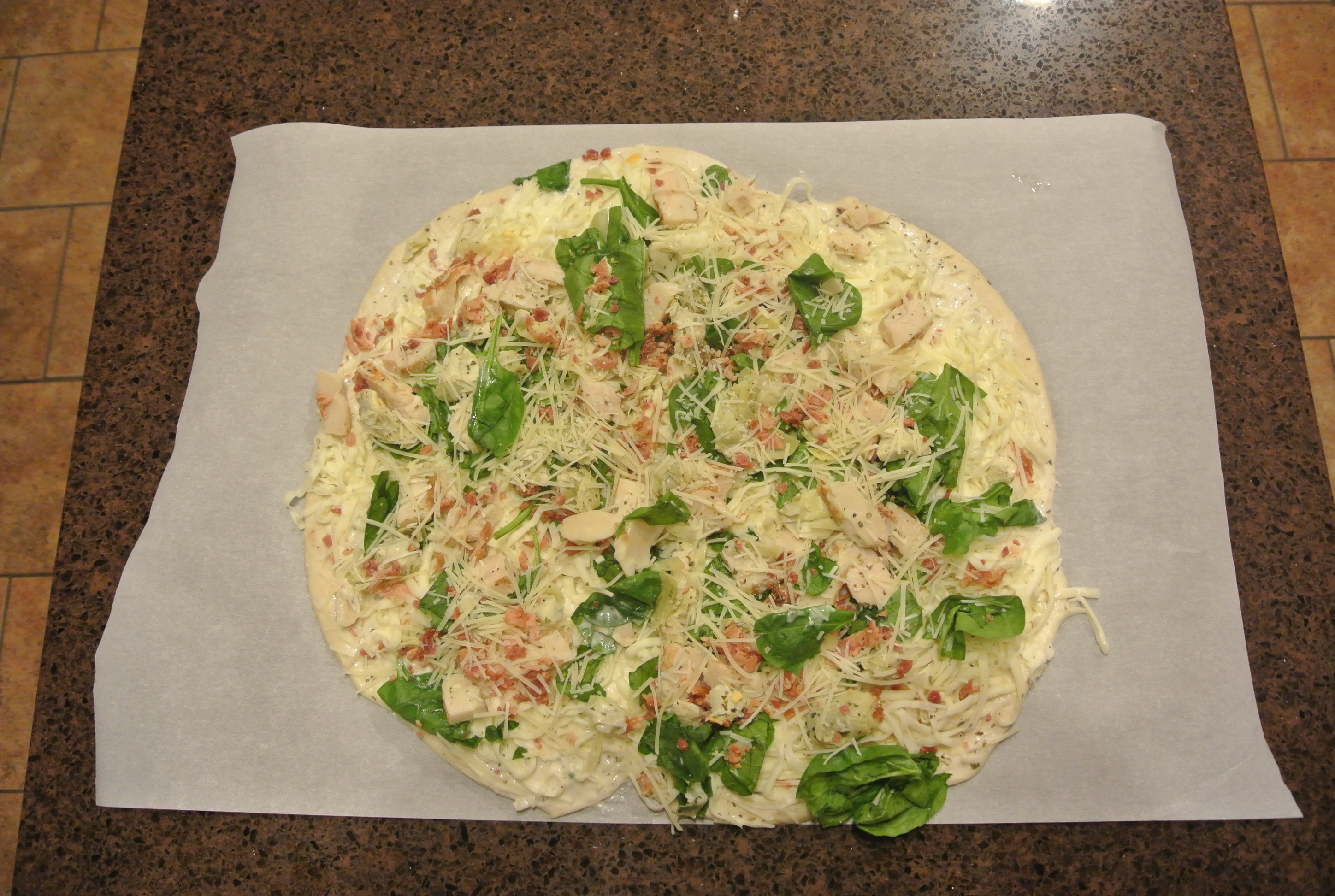 Be careful, man! I've got a beverage here.