It was like we were competing in the all protein olympics or we were until we got to the rice event. I had a little A.D.D at the local hipster market and decided to get a few different offerings from the sea. Ended up going with some scallops, fresh water prawns, and a small chunk of albacore.
The raws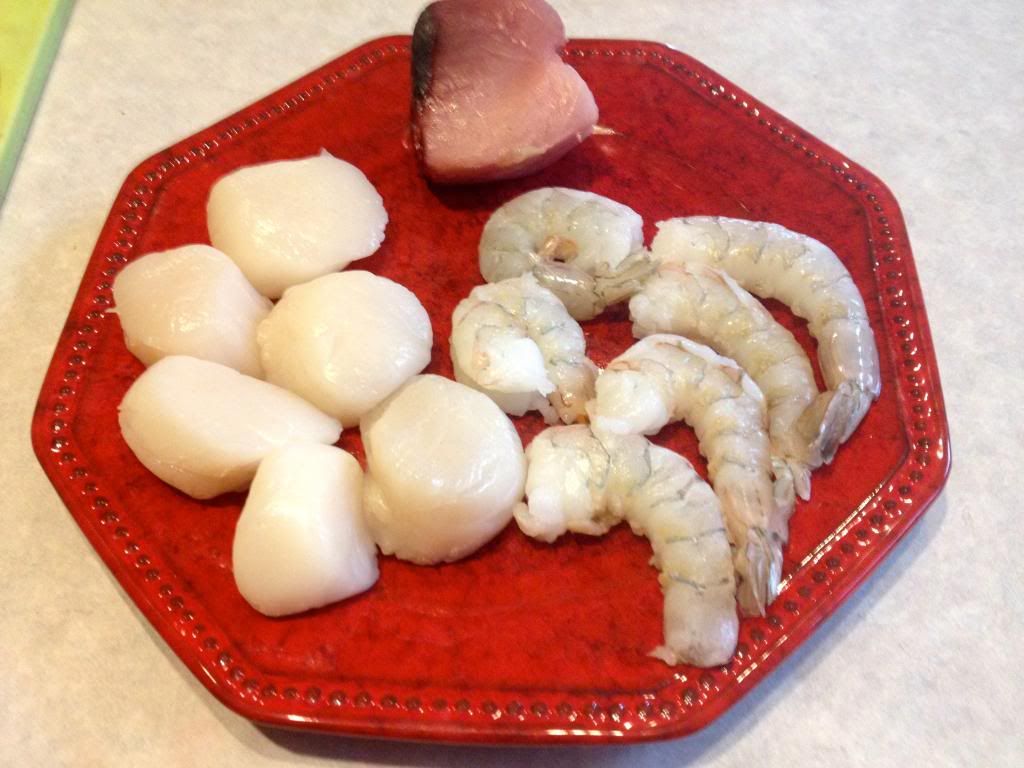 A little DP seasoning and on to the CI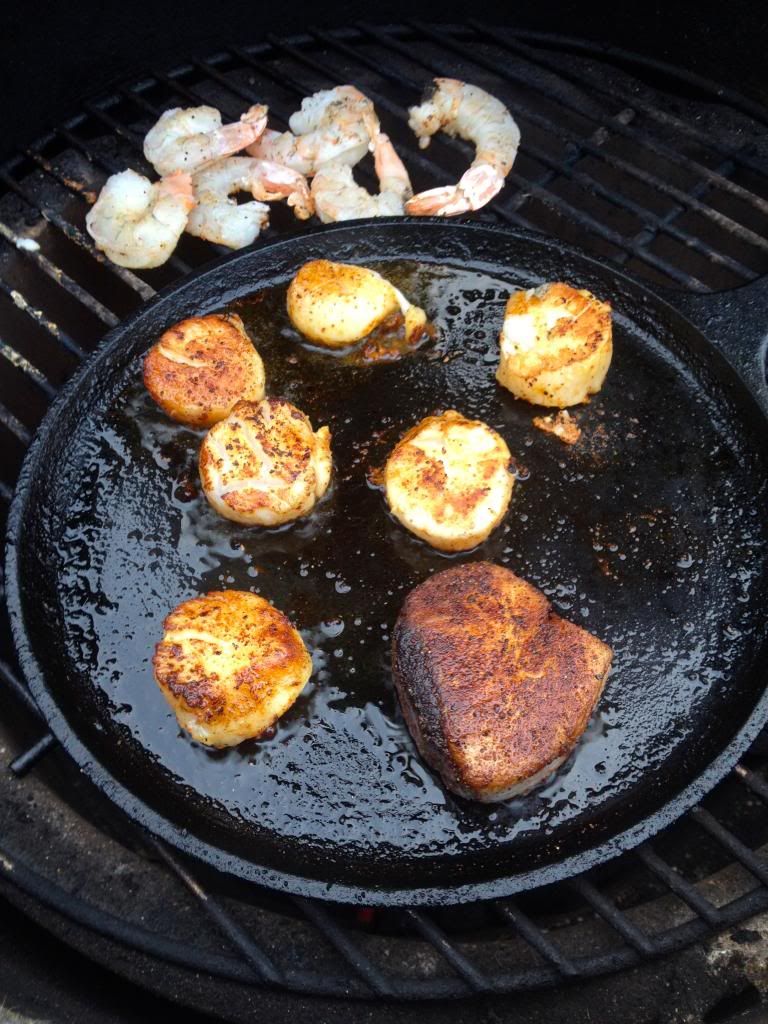 Smelling good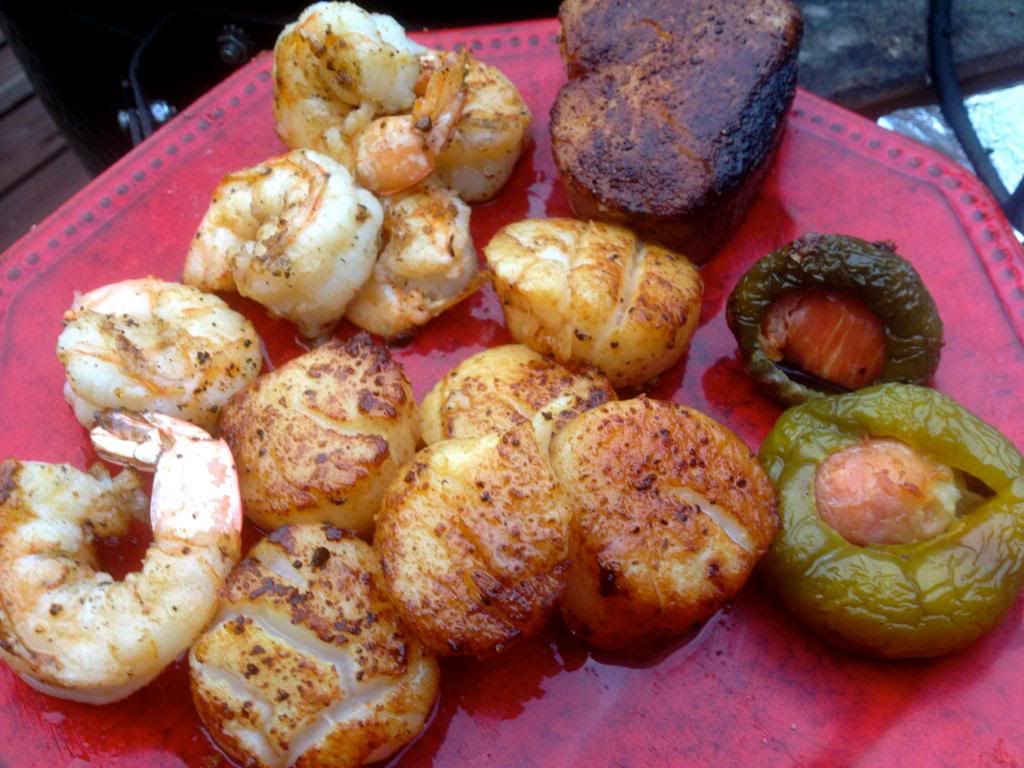 Plated with mushroom risotto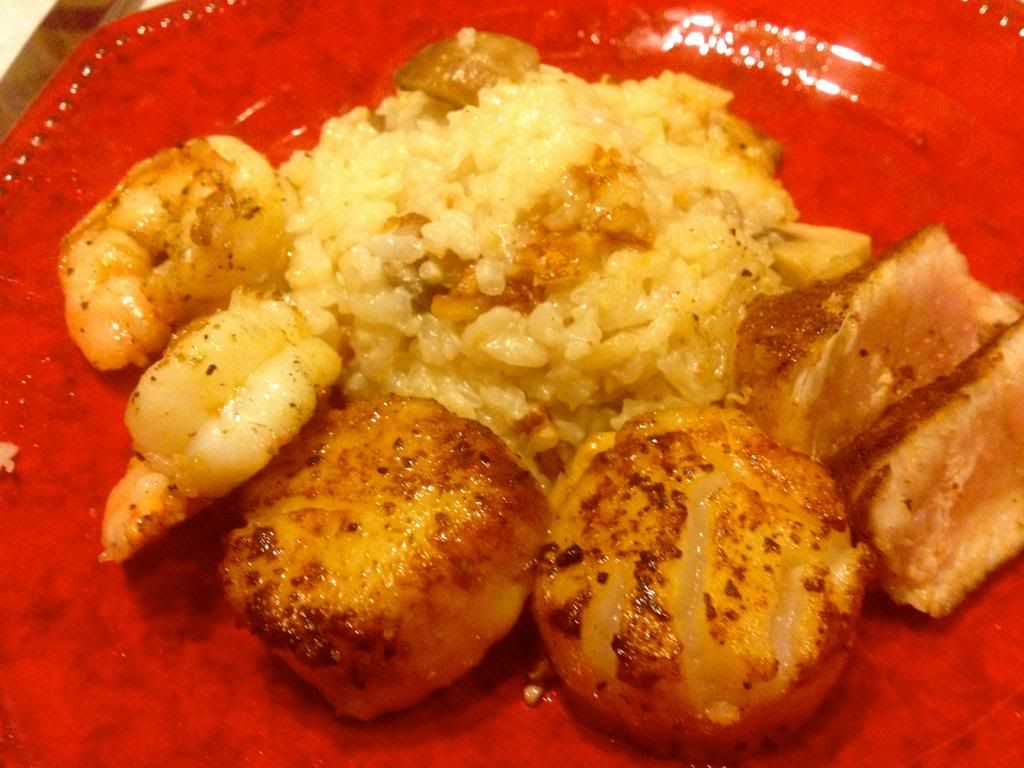 Turned out quite well. Key take away for next time would be that I don't care for fresh water shrimps as much and perhaps the albacore was a little under. A good excuse to give it another shot- Thanks for looking!
I would be honored if you liked my facebook page. It's just getting going-