Was at a BBQ Fest last weekend and met a man called "Sauce Man".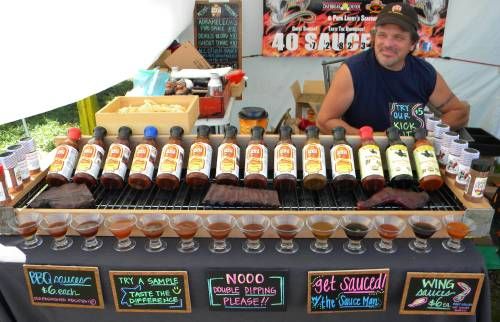 He had a great bunch of homemade sauces and dips. He got me thinking about making some homemade BBQ sauce.
Few days later I was in a little produce stand I like and he had lots of red jalapenos, so I bought 5#'s for $.50/lb, normally $1.89/LB, but they were getting a little wrinkled. Be sure to wear plastic gloves when handling, protects body parts, if you know what I mean.
Now what to do with them? Was just going to preserve in vinegar and use in some BBQ sauce, but smoking them came to mind.
Set large BGE up indirect 250F with apple and apricot wood, added a handful of chips every hour or so:
After 2 hours:
Top layer:
Bottom layer: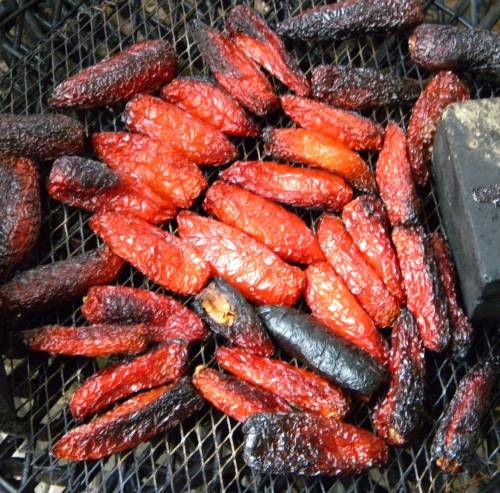 After 3 hours rotated top rack to bottom: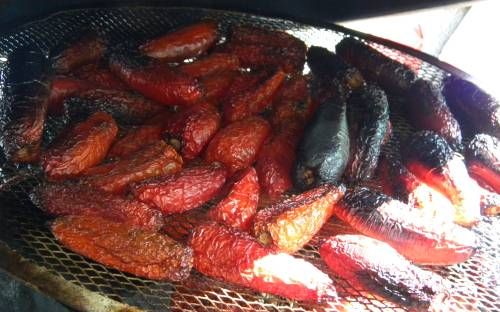 4 hours: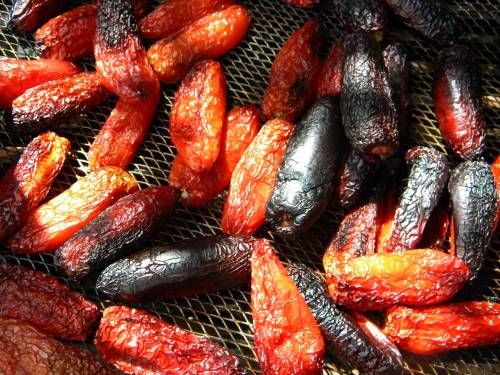 Pulled at 5 hours, nice smoke flavor and crispy. Might do the next batch at 200F and see if I can preserve some of the red color:
After they cooled I crushed them and ran thru my Krups spice grinder. 5 pounds of fresh became 4 ozs ground. Now what to make?
Cheeper than buying them crushed.
Thanks for looking.
IF YOU WANT TO DRINK ALL DAY, YOU HAVE TO START IN THE MORNING!!