Greetings friends
I just posted a pic from my iPhone. Having recently upgraded to iOS 6 I dunno if this is an iPhone change or board upgrade. But, here's how I did it...
Hit the attach a file link.
Hit the choose a file button that appears.
Select a pic.
Tap that image. It will allow you to "insert" the image at this time. This is new!!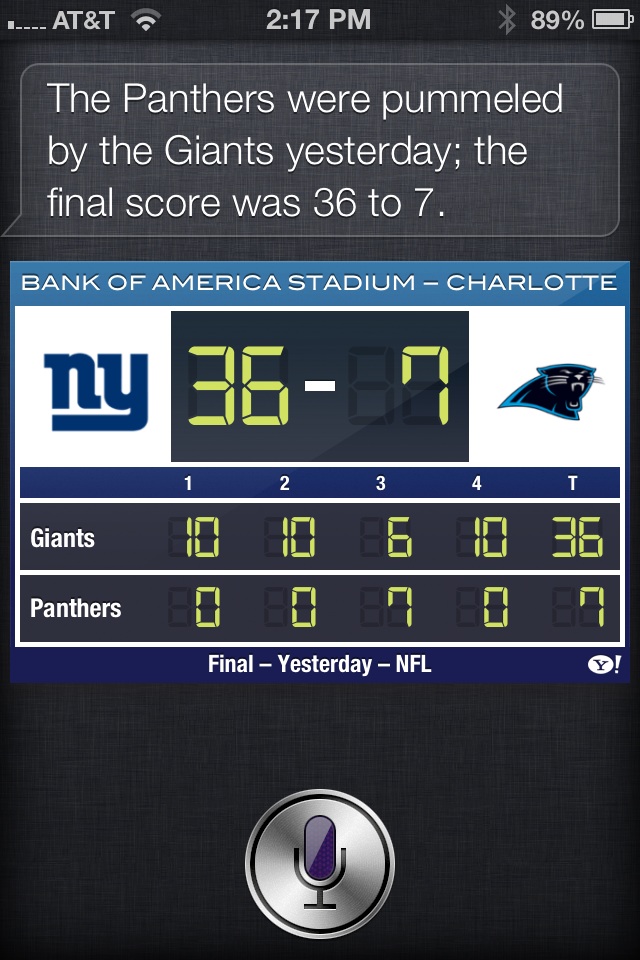 Make fun of how Siri felt about the Panthers this week. Repeat.
Nice to post some cooks without having to log into a weird imageshack or upload from a desktop.
Sorry. No idea if this is the same on iPad.
Peace out
8-D
Large BGE and Medium BGE
36" Blackstone - Greensboro!