Got our hands on 3 dozen Jumbo Jimmy Blue Crabs late last week.
After cooking and cleaning: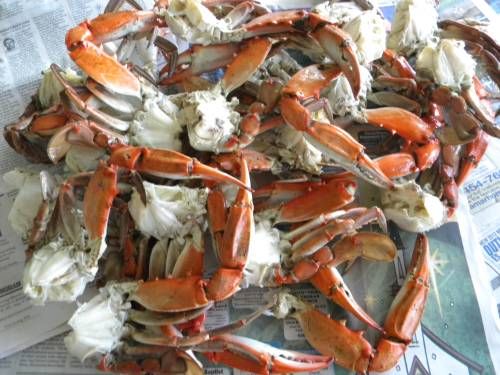 Future stuffed crab:
Had some crab cakes one night, but on stove. Thanks Faith: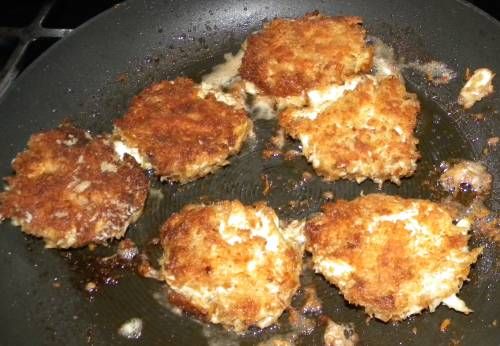 Had them served with Caesar salad: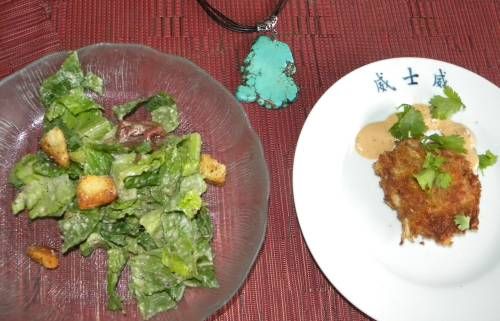 One night had crab bisque soup, but no pics.
Another night did a seafood paella with the claw meat, squid, scallops, shrimp, mussels and chicken:
Mise en place: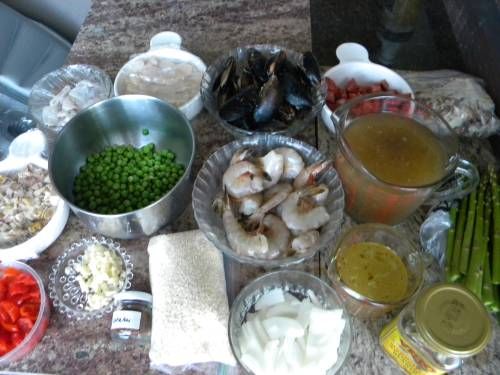 Finished dish: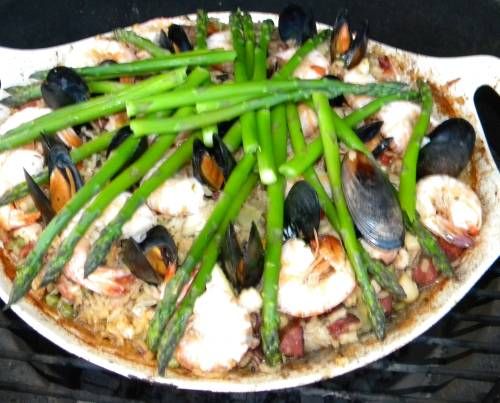 Had some peaches and nanners for dessert after the paella with coconut flakes, tangerine liqeur, brown sugar and little cinnamon, served with vanilla ice cream but no pic:
Finished:
Was going to do some seafood gumbo with what else ? crab, but this morning Lambchop said she is crabbed out for a few days. Thanks for hanging around and looking.