Tried a recipe from Cooks Country tonight, they called them Kansas City Pork Steaks.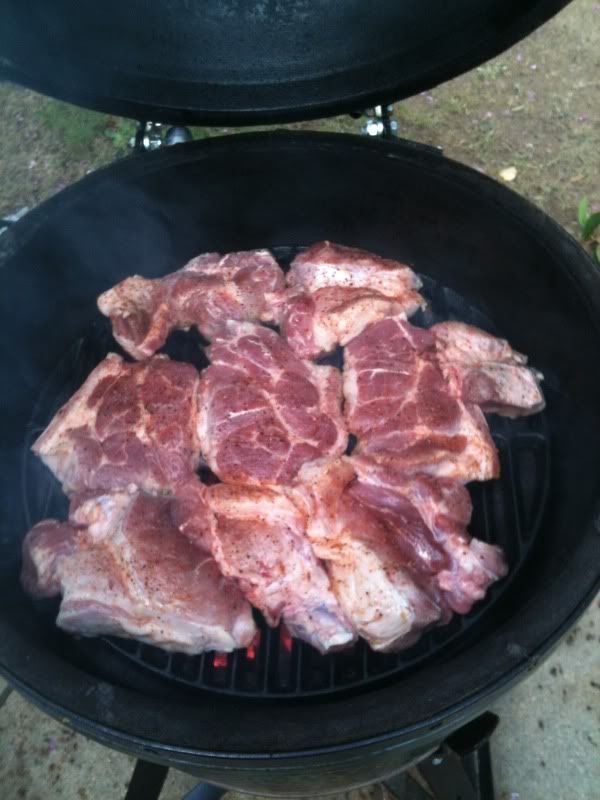 Searing them first.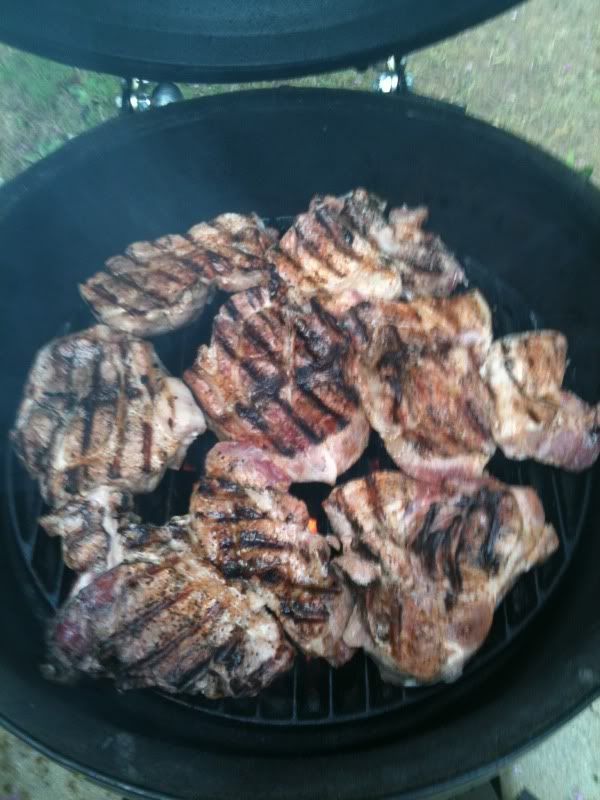 and the other side....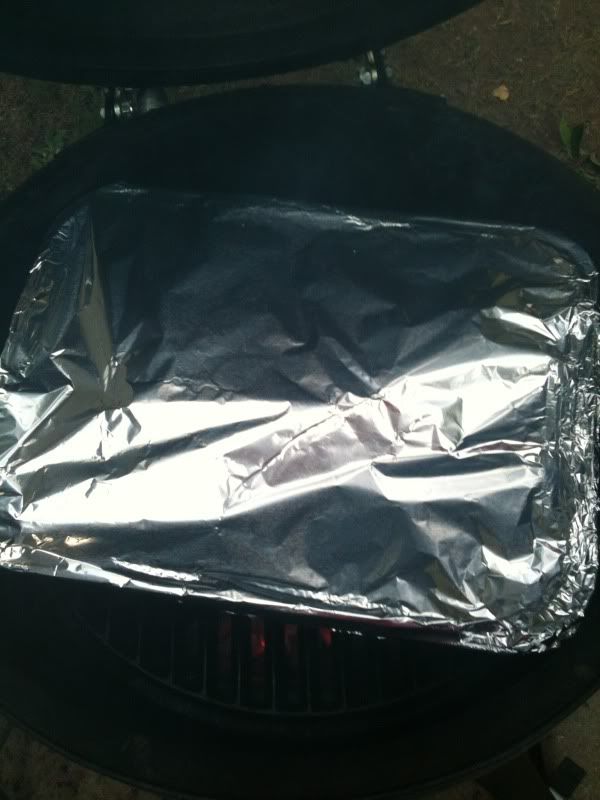 then into a pan with a BBQ & beer sauce to braise for an hour and a half.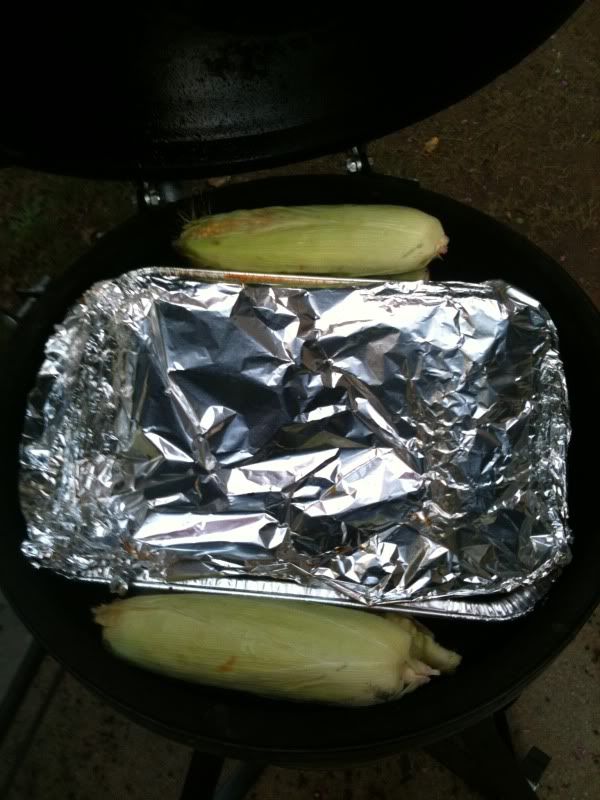 Threw in some ears of corn at about 1:15 in. Note to self, use the XL next time.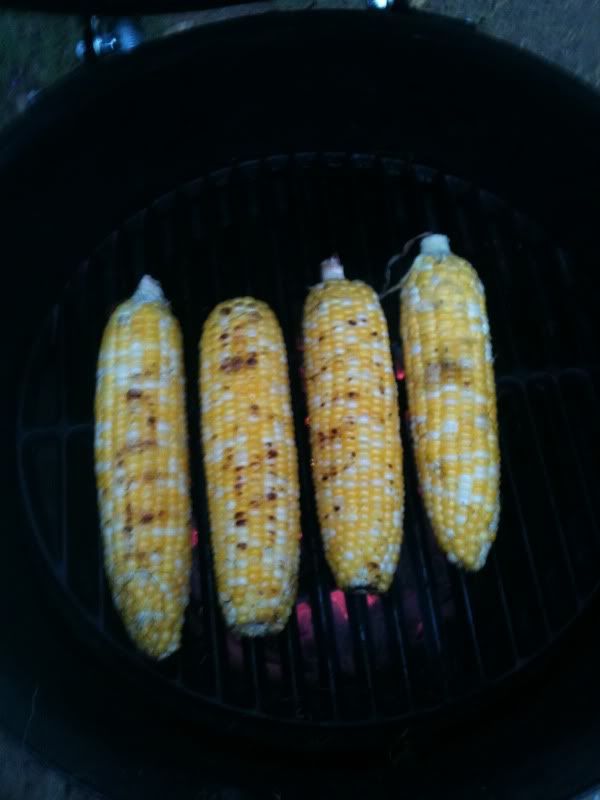 Took off the pan and charred the corn a bit.
Put the steaks back on for a minute or two each side to glaze them up.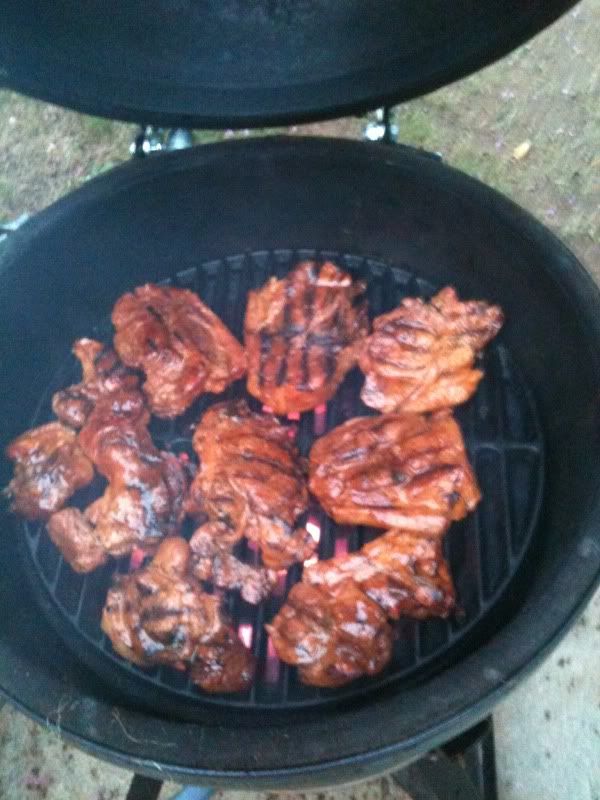 Sorry, no plated pics, we were to hungry to wait.
Verdict? Mighty tender and tasty, I WILL do this again!
Sorry the pics are pretty poor, I used my iPhone for them.