Figured I'd create a post with my first few cooks on my XL.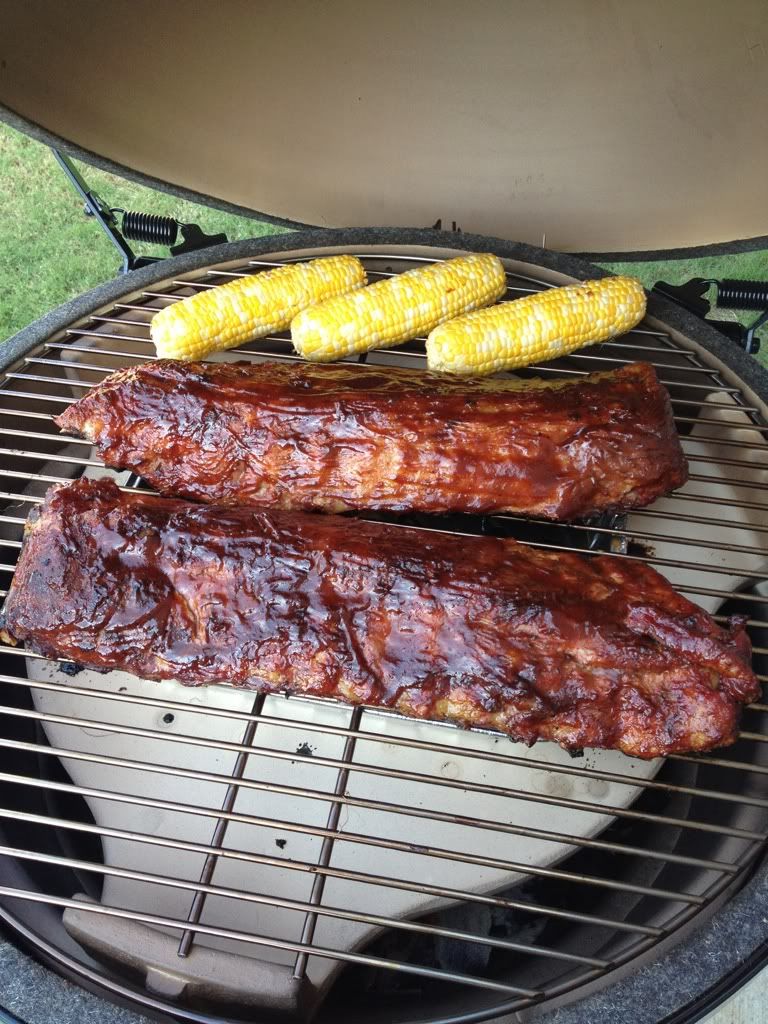 1st cook was ribs and corn. I cooked the ribs around 4 hours at 225 degrees. I pulled them too early, as they didn't pass the bend test.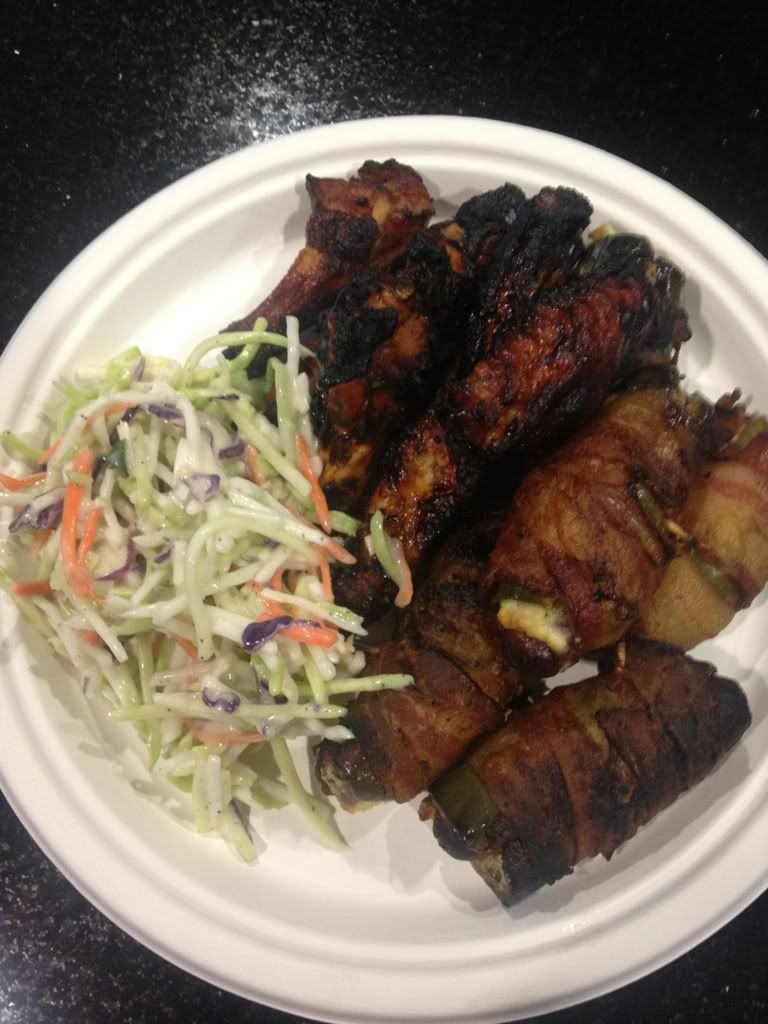 Next was wings, ABT's, and homemade slaw. The wings were a bit overdone. I decided I need to invest in a rig to raise the cooking surface. I lost a dozen wings due to overcook. The ABT's were good, but a bit greasy. Not a huge fan, but I should try them again to see if I can obtain a different result.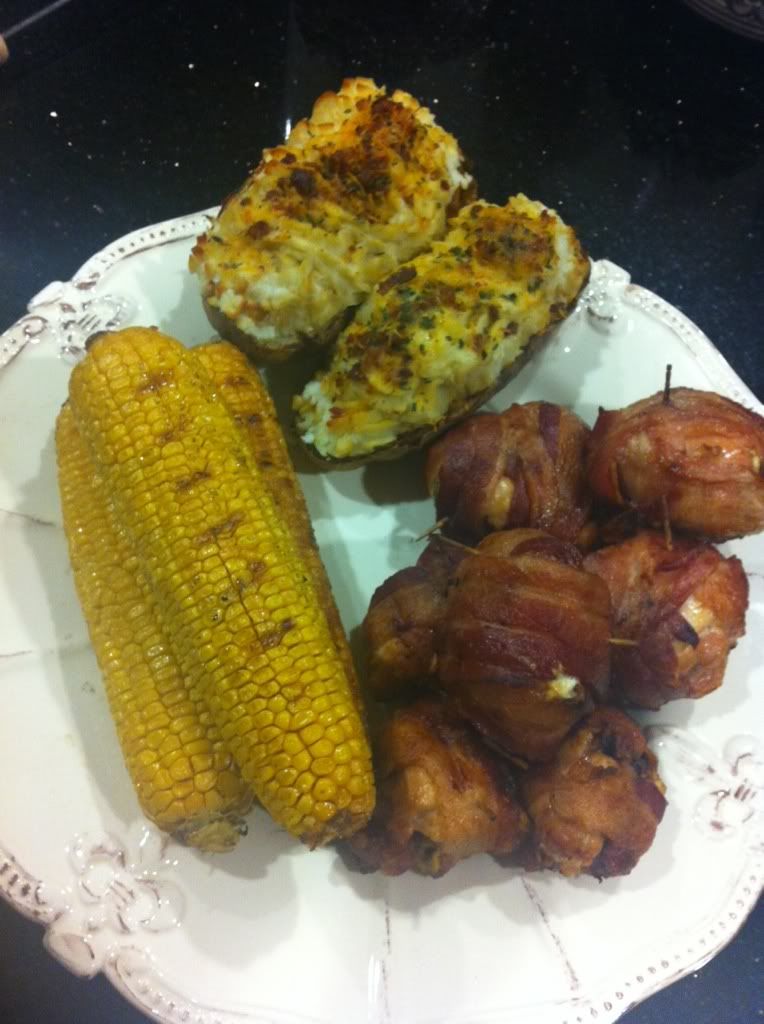 Next was bacon wrapped chicken thighs, basil pesto, sun dried tomatoes, and goat cheese (thanks necessary indulgences), corn, and twice baked potatoes. The chicken came out great. Less goat cheese and basil pesto sauce as the flavors are a bit overtaking to my liking. The corn was overdone, as well as the potatoes. I've learned that potatoes can soak up too much smoke if left on too long.
My 4th cook was burgers for the 4th of July. Cut ultra thick, came out exceptional. No need for those pictures.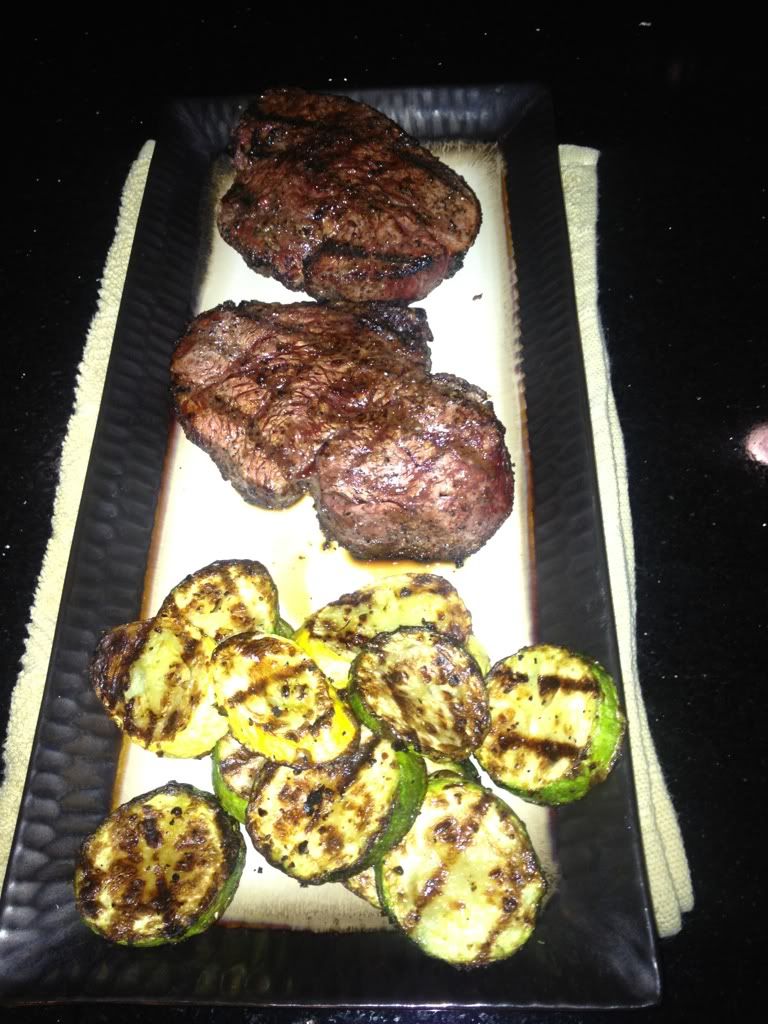 Tonight's cook was 10oz Prime Fillet Steaks, Zucchini/Squash. I tried the TREX method. Got the egg up over 750, sear for 90 seconds each side. Next time I'll remove the upper fire ring, to put the steaks closer to the coals. After 20 minute rest, I was only able to lower the temp to 550. Back on for 4 minutes each side. Result - medium well :(
Next time I'll try the reverse sear method. The steaks were still exceptional and juicy, just a bit overdone for my taste.
One thing I've learned is that this Egg is definitely a learning experience. It's work, but I'm working towards learning everything I can! My wife mentioned tonight that the Egg has brought us closer together, and she's right! Our time on the patio, enjoying drinks and good conversation while cooking simply can't be replaced.
Up this weekend - More wings, and my first pork butt!