Was excellent. Here is recipe also photos.
1 Publix fresh pizza dough
1 pound ground beef
1 cup chopped sweet onion
1 cup chopped red pepper
Mozzarella, smoked provolone and gouda cheeses
1 T finely chopped cilantro
Ragu traditional jarred pizza sauce
Italian seasoning
Kosher salt
Fresh ground pepper
Garlic powder
Cornmeal
Parchment paper
Prepare Publix fresh pizza dough according to bag directions, stretching it out to about 13 inch crust, using cornmeal to keep it from sticking to the parchment paper or your hands.
Saute the ground beef, red pepper and onions until the beef is cooked through.  Stir in the seasonings.
Spread the sauce, then beef mixture then cheese.
Bake in BGE at 500 degrees for about 15 minutes or until cheese is melted as you like.
Sprinkle cooked pizza with cilantro.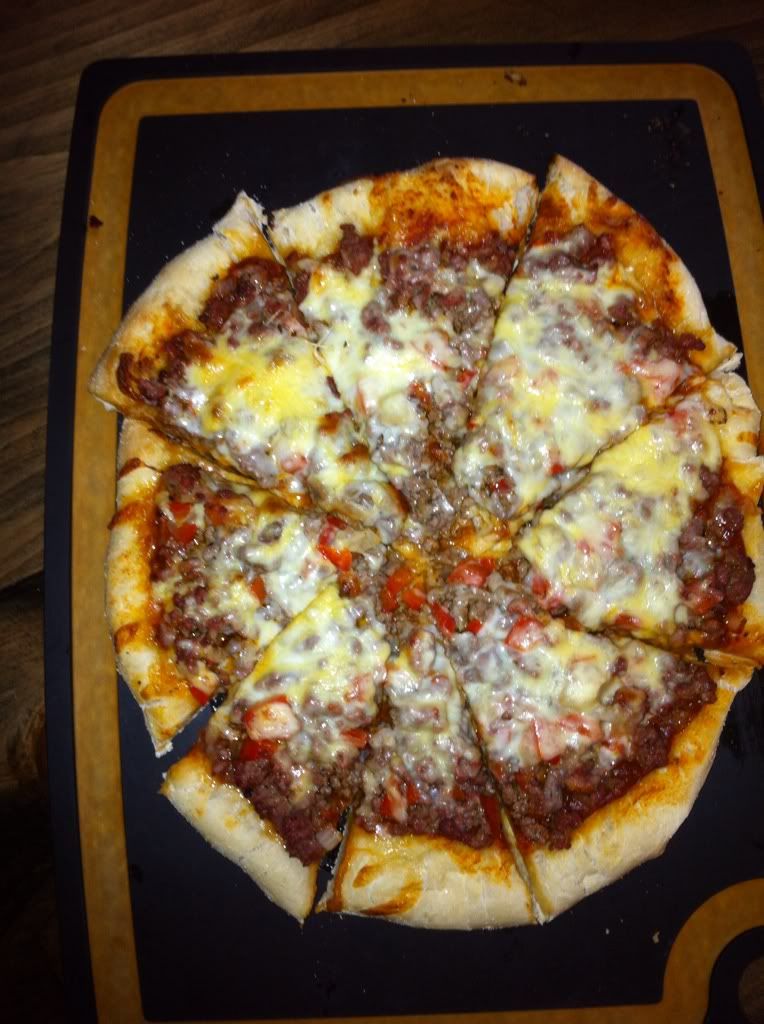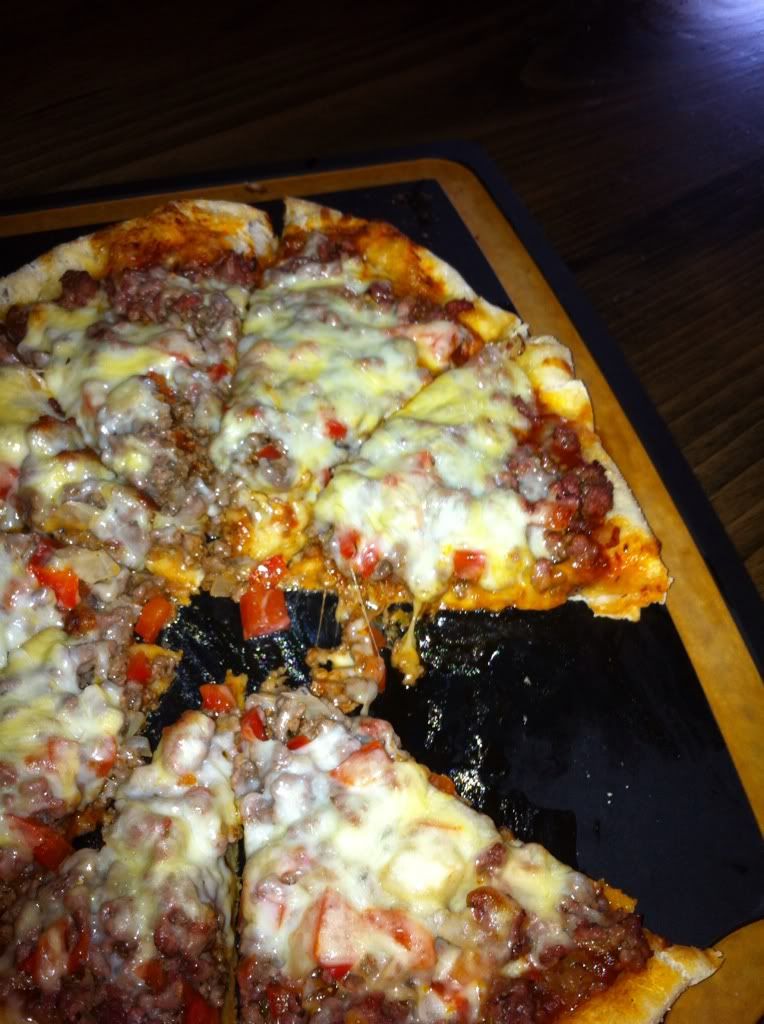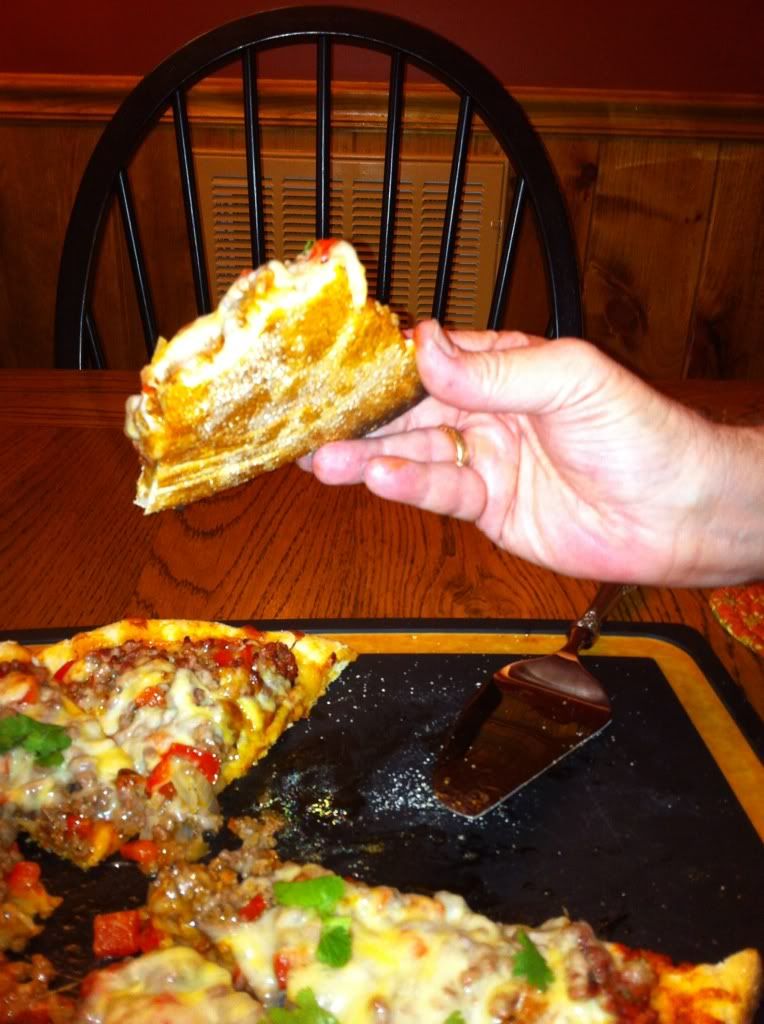 George
Palm Beach Gardens, Fl and Blue Ridge, Ga.